About Newcastle
Newcastle is the city that proves it's anything but grim up North. Rising like a phoenix from the flames, Newcastle has moved on from its industrial past to become one of the UK's coolest cities.
When the shipbuilding and coal-mining industries that fed our region were decimated in the 80s, did we lie down and take it? No, we did not. We've been innovating since we brought the World the first lightbulb, and so we used culture to regenerate our beloved city and clawed back our greatness.
The factories and shipyards that once lined our famous river were gradually replaced with world-class art galleries, museums and concert halls and Newcastle became a destination of choice. But the best thing about the city is the people – the unbeatable, untameable, incomparable Geordie Nation – who like our great Angel with its wings outstretched, welcome visitors with open arms, and make sure that everybody who comes here, loves Newcastle.
Who are we?
We are I Love Newcastle Magazine – an independent dot-com organisation that was born in July 2014 formed in the midst of economic recession with extreme austerity measures, affecting everyone in the North East through one way or another.
We aim to boost local economy by influencing and changing spending habits.
We're as Newcastle as it gets. A small band of like-minded individuals, Newcastle born and Newcastle bred, who share the same passion – love and affection for our city. We are cool, cultured, cosmopolitan – just like Newcastle. We love Newcastle and we hope you do, too.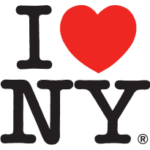 The I LOVE NCL logo design is basically a spin on the iconic New York State Tourism Department (I Love NY) designed for one purpose – to spread love.
What on earth do we do?
We publish I Love Newcastle Magazine, THE online lifestyle magazine for people who love Newcastle. There's a lot going on in Newcastle. Things to do and places to go. We like to remind and shout about all the things that make Newcastle one of the world's great cities – and not just because of the football. We cover local stories, especially ones which show our city in a positive light. We like good news and Newcastle's got plenty of it.
Our heart's in the right place
This last 10 years has been Newcastles's time. Spirit-ness, fight, integrity of the people. There's a tribal-ness to it. Why shouldn't there be. Everyone looks after each other. The magic dust gets sprinkled all over the city. Newcastle reinvented itself, it didn't wait for a leader. It's the courageousness and individuality of Geordies.
We've been all me, me, me on this page but we assure you, it's not all about us. It's the people of Newcastle who make it what it is. People like you. Do you love Newcastle? Of course you do. You wouldn't be here otherwise, would you now? Please tell a friend, spread the love and leave your friends in no doubt that you love Newcastle just as much as we do!
Policy
We only advertise what we endorse or has a benefit to the community.
Every £10 of our readers' money we regard as a hard earned tenner. We are always impartial and we won't be bribed by payment.
Paid for publicity, whether by cash or in kind, is clearly marked as 'advertorial'.
Advertise with us
We have advertising and marketing options to suit everyone with every budget. Contact us today: advertise@ilovemanchester.com