THE NEWCASTLE headquarters of Space Architects has seen the addition of the Boiler Room – a purpose-built gym available for the team to use.
Within its first few weeks, 50 of the architecture firm's 80 employees who are based at Spaceworks in Gosforth have signed up to make the most of the new facilities on-site, where there is also the option of one-to-one fitness and nutrition programmes now offered by a personal trainer.
The redesigned space sits within a former plant room and boasts a range of cardio and strength equipment from exercise machines to Swiss balls, as well as a free weights area.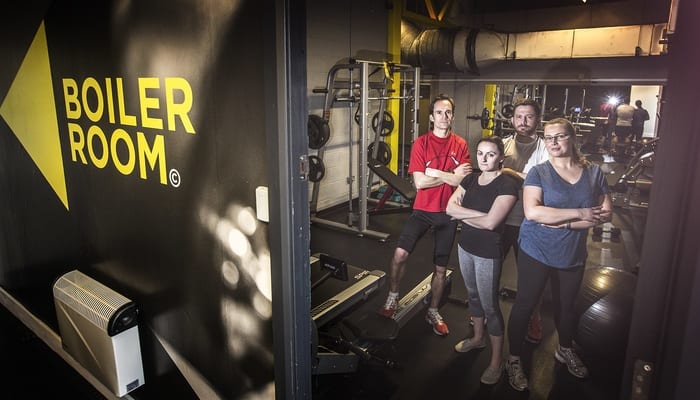 Space Group CEO Rob Charlton said: "I'm over the moon with how the Boiler Room has been adopted by the team. We have one 60-year-old Spacer who is a regular user but had never been in a gym before.
"Big brands such as Google and Facebook are well known for these employee perks but making billions in profit, it is easy for them to do so. However we are doing as much as we can as we want our people to enjoy every day and to show them how much they are valued.
"It also reflects on business outputs including improved productivity and staff retention – our environment has a huge impact on culture and motivation, and we have negligible lost days due to illness. Wellness in the workplace is increasingly important to health-conscious millennials."
Spaceworks was originally the home of multinational enterprise software company Sage Group. Over the years, it has evolved into a place where collaboration and creative thinking are encouraged. The building features an open atrium which houses a cafe, breakout area with sofas, picnic benches, a pool table and a foosball table.
The CEO does not have a desk and there are no distinct offices besides glass meeting rooms in order to stimulate knowledge share and allow flexibility.
I Love Newcastle Magazine would love to hear your thoughts about the above post, so please feel free to share them in the comments box below.