BEST known for its cocktails, The Botanist bar and restaurant in Monument Mall, operated by The New World Trading Company (NWTC) has extended its wine offering with a focus on new world styles from across the globe.
Following the recent launches of reworked food and drink menus, The Botanist's wine list has grown to a total of 33, including 18 tastes from the new world, eight 'Old World Favourites' and seven sparkling products.
Produced outside the traditional wine-growing areas of Europe and the Middle East, and typically more fruity and full-bodied, the New World wine selection sees additions from Argentina, Australia, Chile, New Zealand, South Africa and the United States.
Consisting of eight red, eight white and two rosé, these New World bottles offer a unique balance of tasting notes, aromas and textures to suit every palate.
Not forgetting the respected classics that hold status in the wine world with years of craftsmanship and protection, the Old World Favourites list is made up of four reds, three whites and one rosé.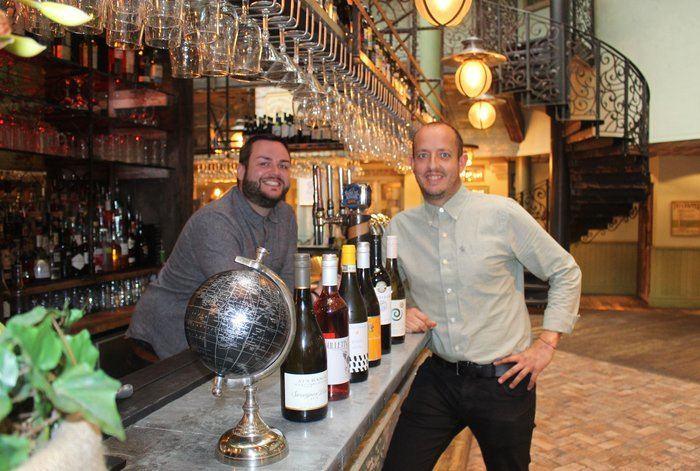 NWTC brand head bartender Arron Smallman spoke to I Love Newcastle Magazine and said: "We worked closely with wine connoisseur Chris Cooper to carefully compile the new list which has been a huge success since launching so far.
"Our Malbec is always a popular choice, pairing particularly well with the Steak and Stout Pie from the 'Home Comforts' section of our menu and you can't beat a rich red with a succulent steak, so our Flattened Rump is always a winning combination.
"If you've a soft spot for a Riesling, both the Torrontes from Argentina and Brazilian Pinot Grigio go great with fish and foods that have 'green' flavours, like hints of lime. I'd especially suggest matching the sweet, sappy wine with the Salmon Fillet, served alongside minted peas, crushed potatoes and tartare sauce or the Malaysian Curry."
The list also gives diners the option to pick from three varieties of Sauvignon Blanc from Marlborough or Martinborough, New Zealand or Chile, while Pinot Noir, Rioja and Chianti feature in the reds – as well as the highly-rated French Châteauneuf-du-Pape.
For more information, call 0191 261 6307, email newcastlebdm@thebotanist.uk.com or visit The Botanist at Monument Mall, Newcastle NE1 5AU.
Read what I love Newcastle Magazine thought of The Botanist here>>.
I Love Newcastle Magazine would love to hear your thoughts about the above post, so please feel free to share them in the comments box below.