Some weird and wonderful things have inspired artists over the centuries, but this could be the first time an entire exhibition has been inspired by a pasty.
A group of Newcastle artists, illustrators, designers and writers have come together to celebrate the 'Greggs Festive Bake' in a special festive art extravaganza.
Dreamt up by Newcastle-based creative agency JUMP, this mad-cap exhibition will raise funds for the Greggs Foundation whilst honouring the 'most important culinary delight of the festive period'.
Danielle Stone, a lead designer at JUMP and one of the artists behind the exhibition said:
"Our development team love a Festive Bake and one of our developers, Jonathan Brown, found that the domain www.festivebake.co.uk was available so he bought it.
"We ran a creative thinking project with the whole team and came up with this idea – we thought it would be fun and an opportunity to work with local artists.
"Jonathan's end goal was a free festive bake (just one). We love that festive bake really captures the hearts of people in the North East.
"The pieces featured in the gallery give this humble pasty the recognition it deserves"
The exhibition will house 23 works of art, all paying homage to the Festive Bake, which for those that don't know is filled with chicken, stuffing, bacon, relish and cranberries and only goes on sale in the run up to Christmas.
Showcasing a range of art forms from collage to watercolour, the exhibition will be open in JUMP's offices in Milburn House from Friday 30 November to Friday 6 December.
Artworks will be for sale by auction with all proceeds going to the Greggs Foundation, a charity which helps disadvantaged people within local communities.
Christmas cards with artist's work featured on them will also be on sale to raise money for the foundation.
The artists were given no brief and no restrictions, with free reign to interpret the theme however they wanted.
Here's a sneak preview of some of their works:
Adrian Mar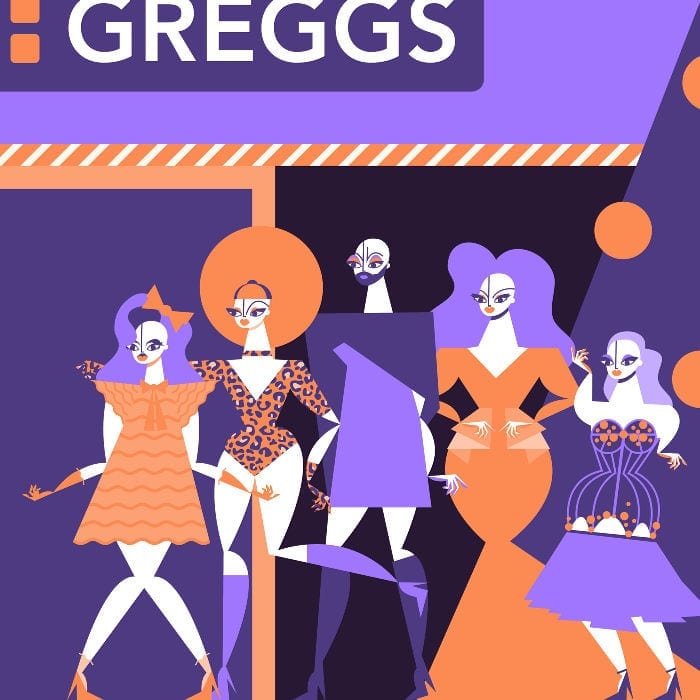 This piece showcases some of Newcastle's finest local drag queens queuing to get their hands on a Festive Bake. There is no high heel or corset that is going to stop these fabulous beings from getting their festive treat after a long night of work!
Angel Mob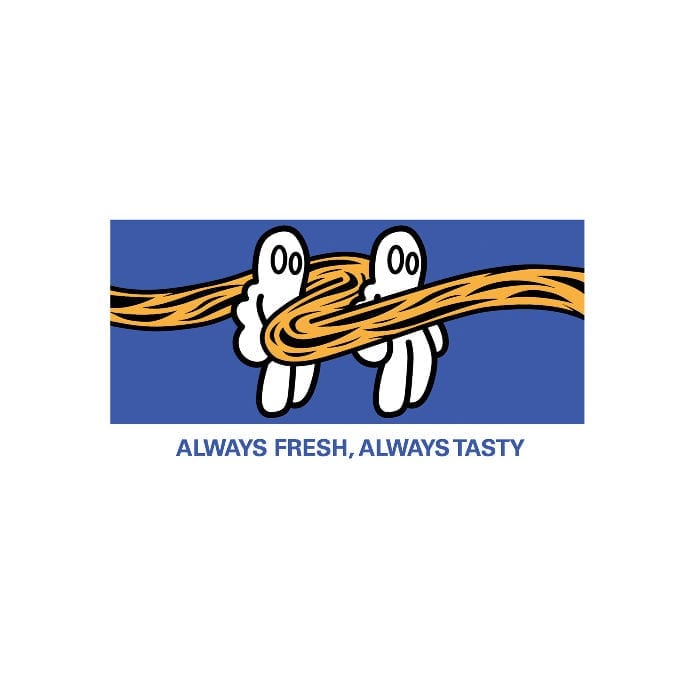 This piece is a three colour screen-print and a fresh take on the classic Greggs logo.
Daniel Robson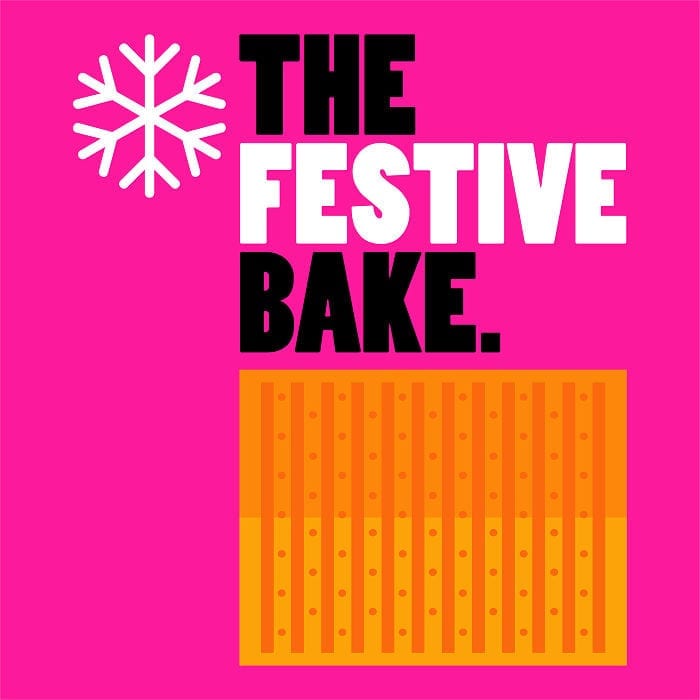 As the cold weather sets in, the Festive Bake has become the ultimate winter warmer. The artwork aims to reflect that the Festive Bake is piping hot. Its simple yet bold combinations and striking flavours have made it an icon of the festive season.
Danielle Stone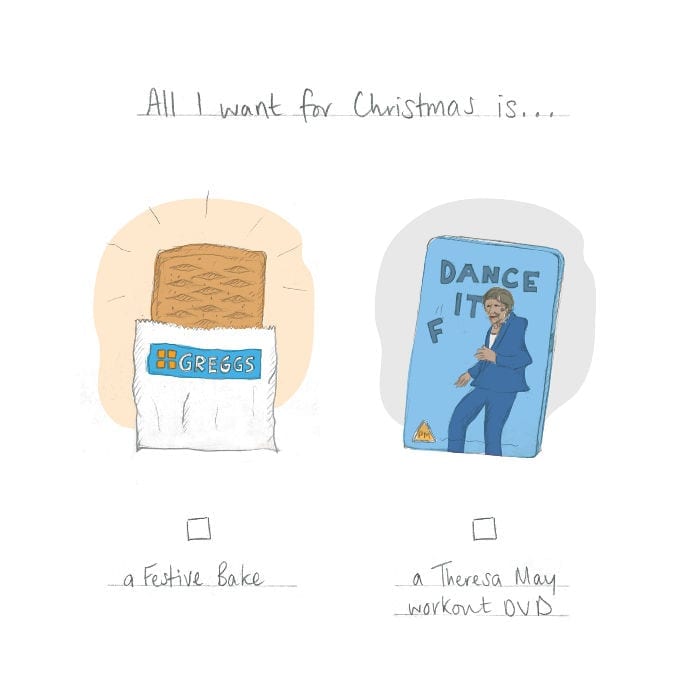 "Inspired by the dodgy presents that are often received at Christmas, and what we might rather receive, I wanted this playful piece to give people a little chuckle at Christmas time. Who knows, maybe Theresa will find a new outlet for her talents."
Erin McDougle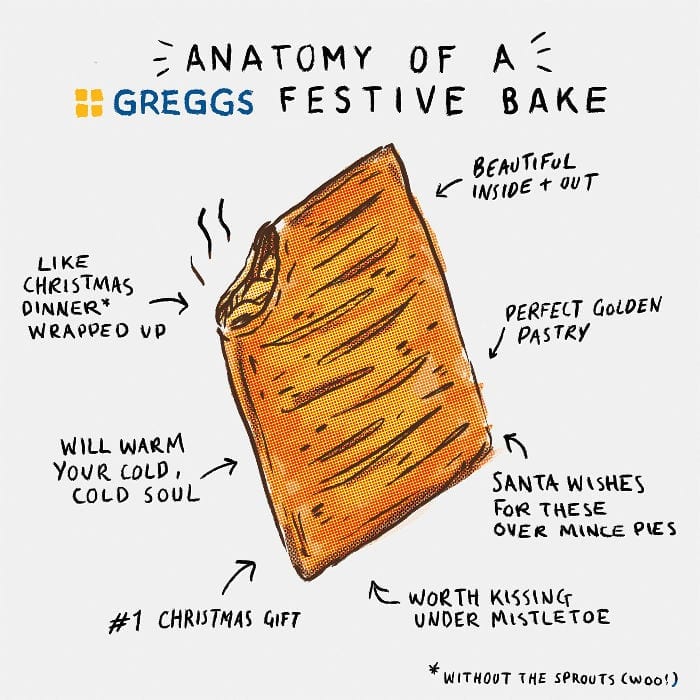 An educational piece displaying the most important features of the nation's favourite festive pastry.
Joel Davidson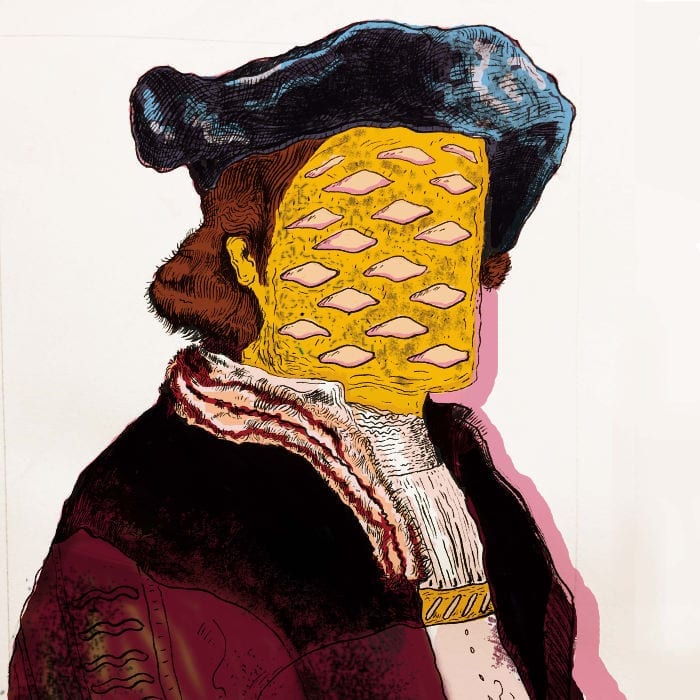 Joel's work concerns itself with the importance of influence, from Rembrandt to a Greggs.
Jordan Robertson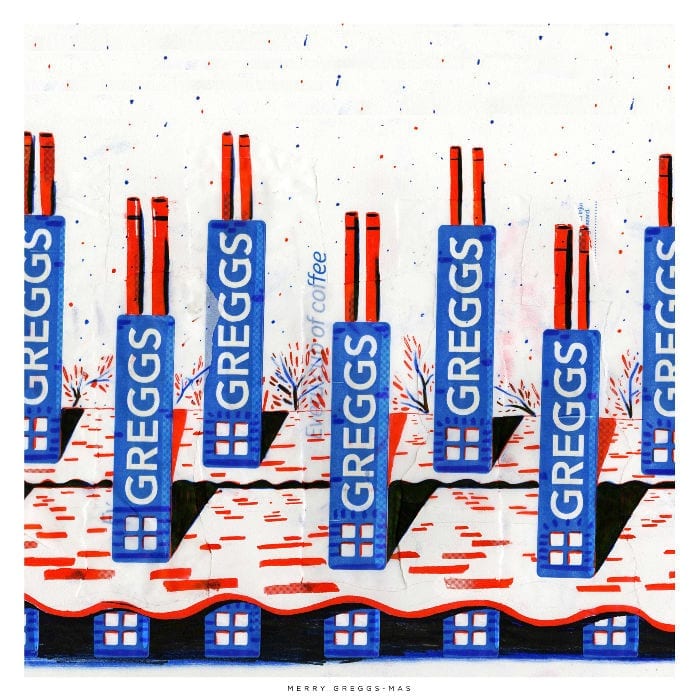 "For this funny festive brief I couldn't pass the excuse to buy dozens of Greggs' products in the name of inspiration. With guilt and gout kicking in, I thought I best make use of the packaging I had left!"
Matty Leonard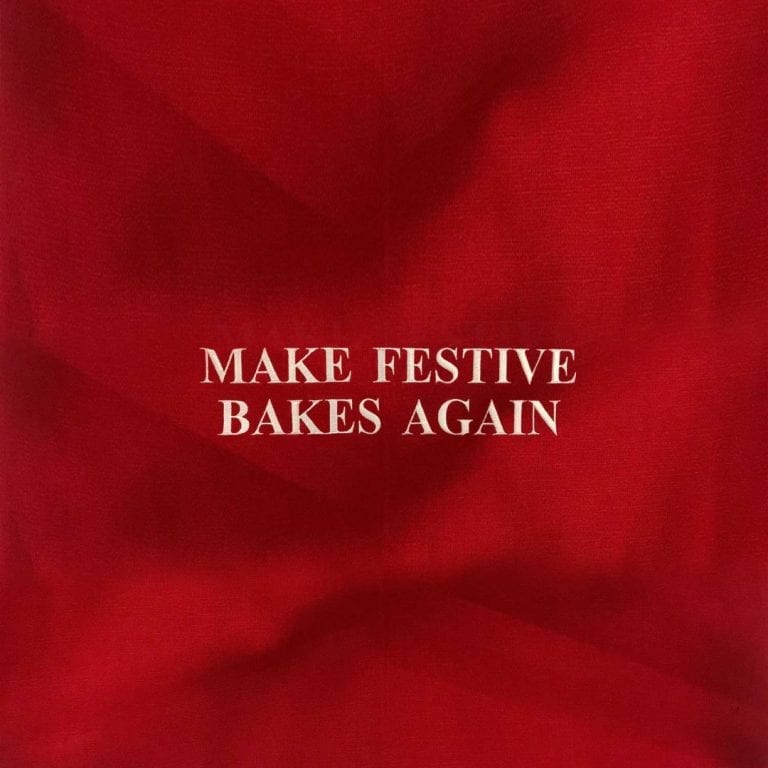 "This piece takes Trump's controversial campaign slogan and flips it on its head, for something people can use in good humour on the run up to the festive season and the launch of the Festive Bake."
For more information on the exhibition or how to buy artworks see www.festivebake.co.uk
I Love Newcastle Magazine would love to hear your thoughts about the above post, so please feel free to share them in the comments box below.