World-renowned athlete, Claire Lomas, the only paralysed person ever to walk the London Marathon in a pioneering robotic suit, was the inspirational Guest Speaker at a prestigious Sports Award Evening held by Newcastle High School for Girls last night.
Claire has raised over half a million pounds for Spinal Research following a riding accident in 2007 which left her paralysed from the chest down. Prior to the accident, Claire was a leading equestrian event rider at the height of her sport. She has since taken up new sports and sporting challenges including hand cycling skiing, and more recently motorcycle racing raising money for the Nicholls Spinal Injury Foundation to find a cure for spinal injury.
Claire gave the girls and the assembled audience at the Awards Evening an insight into the role sport has played in her life both before and after the accident.
Talking about her accident, she said she knew 'the second it happened that I was paralysed'. It was that life changing moment which lead her on a long journey to recovery. She said the biggest challenge she faced at the time was 'getting out of bed when you had nothing to get out of bed for'. She told how she was determined to her turn her life around and she had seized opportunities saying the 'best five days of my life happened after my accident'.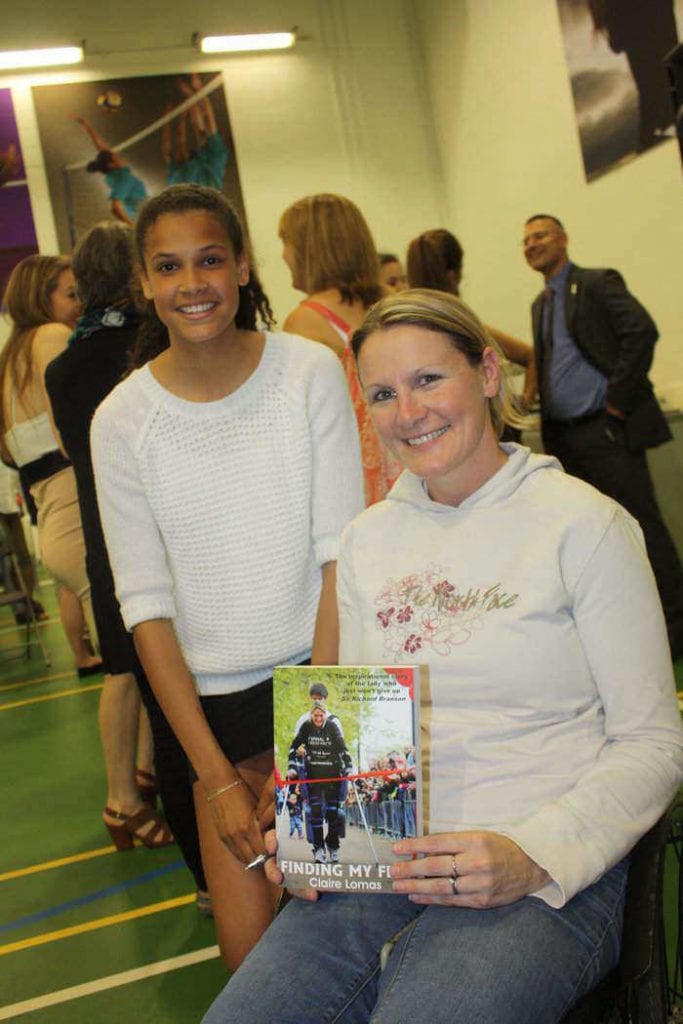 After receiving resounding applause, Claire went on to present over 100 trophies and awards to the Newcastle High's team captains and individual pupils in recognition of their sporting endeavours.
Newcastle High School for Girls has an exceptional reputation for sporting achievement in the region as well as nationally; it has been recognised as one of the top independent schools in the country for sport by School Sports Magazine.
Sport plays a huge part in school life at Newcastle High, over 10 sports are played, more than 50 teams are fielded and hundreds of fixtures attended throughout the school year.
The awards night celebrated all sporting achievement and endeavour, acknowledging the hard work and commitment to both team and individual sport within school, with special prizes for sporting excellence and making significant improvement.
Notable successes in 2016 have been the Senior Netball Team who won the regional round of the England Schools Netball competition taking them to the national finals for the 12th successive year.
17-year-old Ellie Mahon and 14-year-old Audrey Mills, both pupils at Newcastle High, have also been selected to compete at the English Schools' Athletics Championships at Gateshead this month.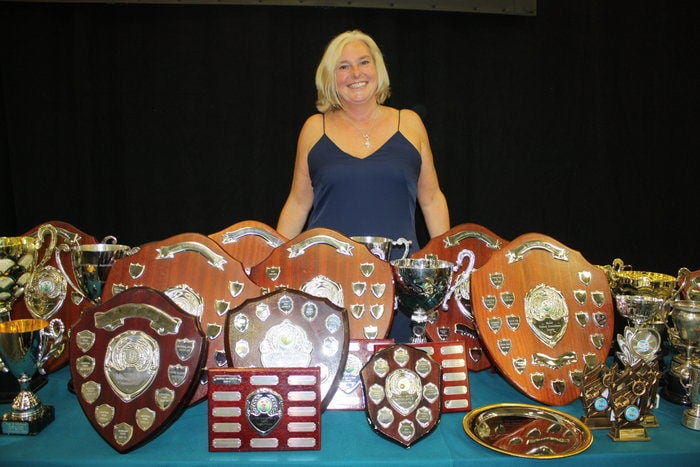 Many of the girls at Newcastle High are heavily involved in sports and club activity outside school. This year, 13 girls are performing at the top of their sporting field representing Great Britain, or their National team in their chosen sport, or have been selected by their sports' governing body to compete at a major national event. Among them is 15 year old swimmer Jane Brown, who this year attended the British Championships, Olympic Swim Trials and is listed among the 'Target Tokyo' potential athletes for the 2020 Olympics. Lois Jackson and Anna Richardson have also had outstanding seasons and both have been selected for GB snow sport training camps in skiing and boarder cross respectively.
Jackie Atkinson, Director of Sport at Newcastle High, commented: "We were delighted that Claire Lomas presented the trophies and awards. She is such an inspiration and a shining example of how hard work and determination can be transformational and the crucial role sport plays in life.
"Her story highlights that there is truly a sport for everyone. It's our job in school to encourage widespread participation by helping girls find a sport they love, build their skills and where sporting talent is identified, support them along the performance pathways."
National Swimming
Attended British Championships
Target Tokyo

Under 17 Great Britain Fencing team
Participated in competitions in Austria and France

England Swimming Talent Programme

English National Swimming

National Skiing, British Development Squad
Top 10 English and British Skiing Championships
Nominated for GB ski team position
Target Youth Winter Olympics 2019

Great Britain Team Gym Training Squad

British Gymnastics National Trampoline Finalist

Team Gymnastics British Qualifiers

Great Britain Snowboarding Squad

British Gymnastic National Trampoline Finalist
Newcastle High School for Girls which is a beacon of excellence for girl's education – was formed in September 2014 and is a member of the Girls Day School Trust (GDST). The GDST is the leading network of independent girls' schools, with 24 schools and two academies in England and Wales. For further information on Newcastle High School for Girls please visit www.newcastlehigh.gdst.net
I Love Newcastle Magazine would love to hear your thoughts about the above post, so please feel free to share them in the comments box below.