Be Our Guest is Sunderland's newest and most outrageous entertainment. A sit down dinner that lasts two hours accompanied by a cabaret show lasting one hour. Located at Vine Place, near its sister venue Eazy Street. It's a completely unique and memorable experience.
On arrival, you're greeted by a glamorous drag queen wearing a glitzy cocktail dress. Tottering away in a pair of heels, Legs Up Lucy showed us to our table and pulled out a seat. The room was scattered with pumpkins, skeletons and cob webs that created a haunted creepy vibe. In the background, Michael Jackson's Thriller was playing, which put the audience in the mood – particularly the large group of women who were celebrating a birthday.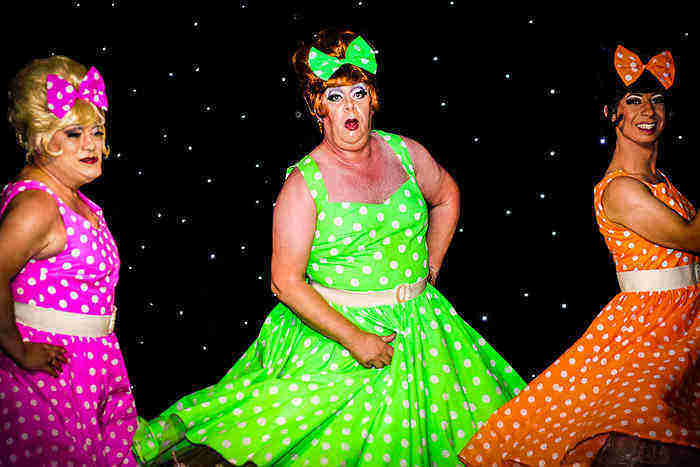 We ordered from the three course Halloween menu. Service was extremely fast and very helpful. To begin with, I was dreading the food, as I am a fussy eater. However, my fears were unfounded. The meal began with crispy bread crumbed mushrooms drizzled in a strong garlic mayo. To follow was vegetable lasagne smothered in tomato layers filled with peppers and aubergines. Dessert was a mouth-watering strawberry cheesecake.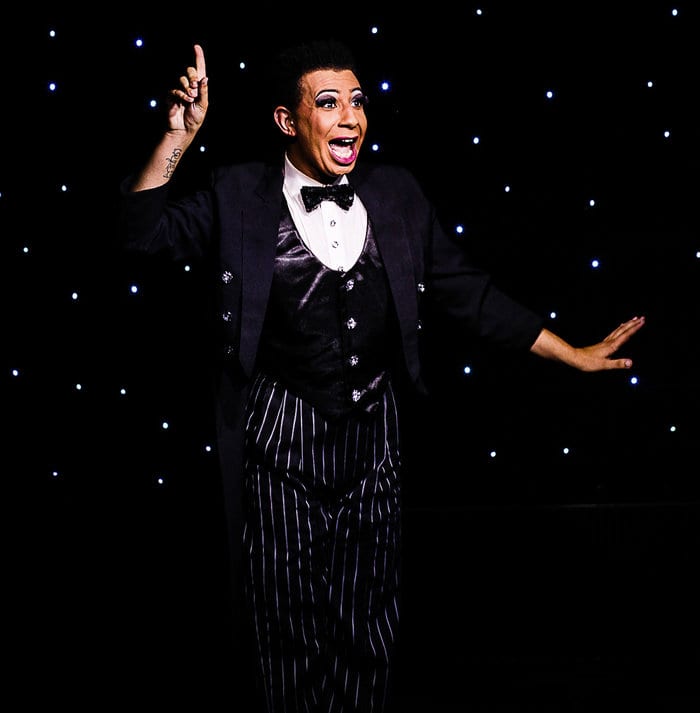 The curtains opened, the lights dimmed and the show began. Dressed up in eerie masks and cloaks, the three drags pounced from the stage, causing the audience to scream in fright. They were very interactive and always tried to get everyone involved. They performed different sketches based around the Halloween theme. Dressed as the Addams Family, the drags began to dance in sync to Monster Mash, which got the audience singing and clapping along with excitement.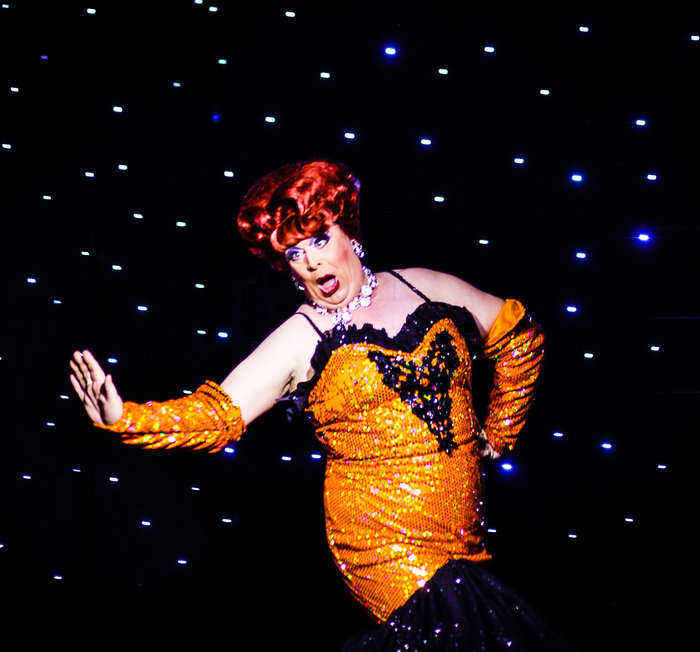 Miss Courtney came shimmering down the aisle dressed as a devil while the audience chanted, "Burn, baby, burn." She sat on a man's knee, seducing him with her feather boa and causing him to nervously blush – this moment was captured on everyone's smart phones. I was even lucky enough to get my hair twirled by David Dale dressed as a dead bride. The audience laughed in hysterics at the truly amazing performance.
A lot of dedication had been invested into the costumes, makeup and routines. This new form of entertainment is definitely one of Sunderland's highlights. Whether it's date night, just for fun or celebrating. The cabaret show beats a boring Saturday night in watching The X factor, without a doubt.
Be Our Guest, 21 Vine Place, Sunderland, SR1 3NA, 0845 521 3301
I Love Newcastle Magazine would love to hear your thoughts about the above post, so please feel free to share them in the comments box below.