NEWCASTLE'S Assembly Rooms is preparing to unveil its special memory wall to mark its 240th birthday showcasing photographs and short stories from members of the public.
Located in the venue's Chandelier Suite, which has hosted countless occasions since 1776, the memory wall will be open for viewings on Thursday 22 September from 9am to 5pm and Friday 23 September from 9am to 3pm.
The collection of memories will be a tribute to The Assembly Rooms' history, reliving events which have taken place at the venue over the last 240 years. Those who would still like to share their memories with the venue can do so up until the week of the grand unveiling, as well as take along any additions to the viewing sessions.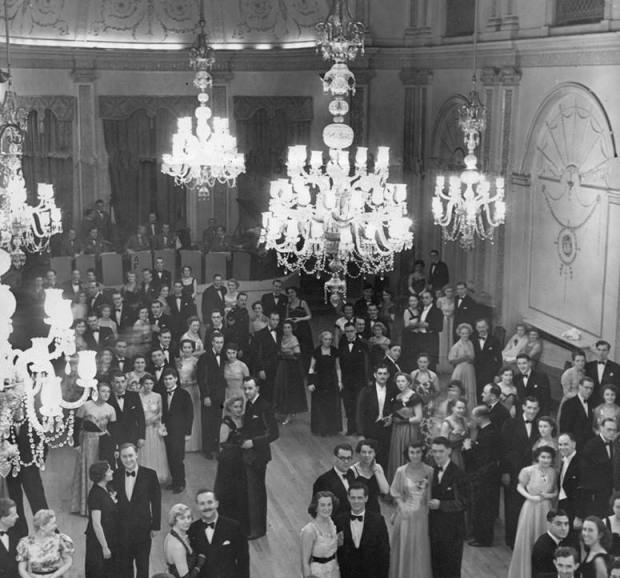 The memory wall will take centre stage at the venue's big birthday party on Friday 23 September 2016. In-keeping with celebrating the memories made at The Assembly Rooms over the years, brides and grooms who have said 'I do' at the venue are being invited to attend the exclusive invite-only occasion.
Antony Michaelides, managing director at The Assembly Rooms and Bonbar, said: "This beautiful building has been in my family for many years now and I'm so proud that it has continued to thrive as an iconic venue in the heart of the city.
"We have big plans for our 240th birthday party and our special memory wall will be at the centre of this. It's been fantastic to see the photographs and stories which members of the public who have fond memories of the venue have shared with us and we would love to see even more.
"The evening will be all about celebrating, and as many happy couples have celebrated their love for each other by tying the knot here, we would like to welcome those brides and grooms to join us in marking this huge milestone."
To submit your memories of The Assembly Rooms please email: memories@opr.co.uk before Monday 19 September 2016. Alternatively, take any additional items along to the venue's open viewing sessions.
Any brides and grooms who would like to RSVP for the 240th birthday party should contact: emily@assemblyrooms.co.uk by Friday 16 September 2016.
For more information on The Assembly Rooms call 0191 232 8695 or visit: www.assemblyrooms.co.uk.
I Love Newcastle Magazine would love to hear your thoughts about the above post, so please feel free to share them in the comments box below.