Black Friday is set to be one of the biggest shopping days of 2018, and now one of the UK's biggest foodbanks, right here in Newcastle, is going to benefit.
North East retailer Ethical Superstore is putting a different spin on the popular discount day, by pledging to donate essential goods to the Newcastle West End Foodbank.
The business, is promising to donate goods that have been specifically requested by the foodbank for all Black Friday orders over £30.
A force for good
Peter Leatherland, online sales manager at Gateshead-based Ethical Superstore, said: "Now in its fourth year, our Food Bank Friday donation scheme has helped thousands of families in the region who depend on the foodbank during difficult times.
"We are proud to work alongside our customers to support a regional cause we're passionate about.
"The message of Black Friday is often perceived as negative but we believe our ethical approach can be a driving force for good in the lead up to Christmas – shoppers are still able to grab a bargain and give something back at the same time.
"With a UK-wide presence, we hope our campaign helps to drive awareness of emergency food assistance charities throughout the country and how we can all come together to relieve the plight of less fortunate families."
Help to feed those in need
Newcastle West End Foodbank is one of the busiest in the UK, and in 2017 helped to feed over 10,000 people.
Essentials such as pasta, sauces, rice and soap will be donated for all qualifying orders between Tuesday 20 November and Tuesday 27 November.
This is the fourth year that Ethical Superstore has helped the foodbank and the company has donated over 7,000 ethical household and grocery products since 2015.
Last year accounted for almost half of this, with 3,200 products donated worth in excess of £5,000.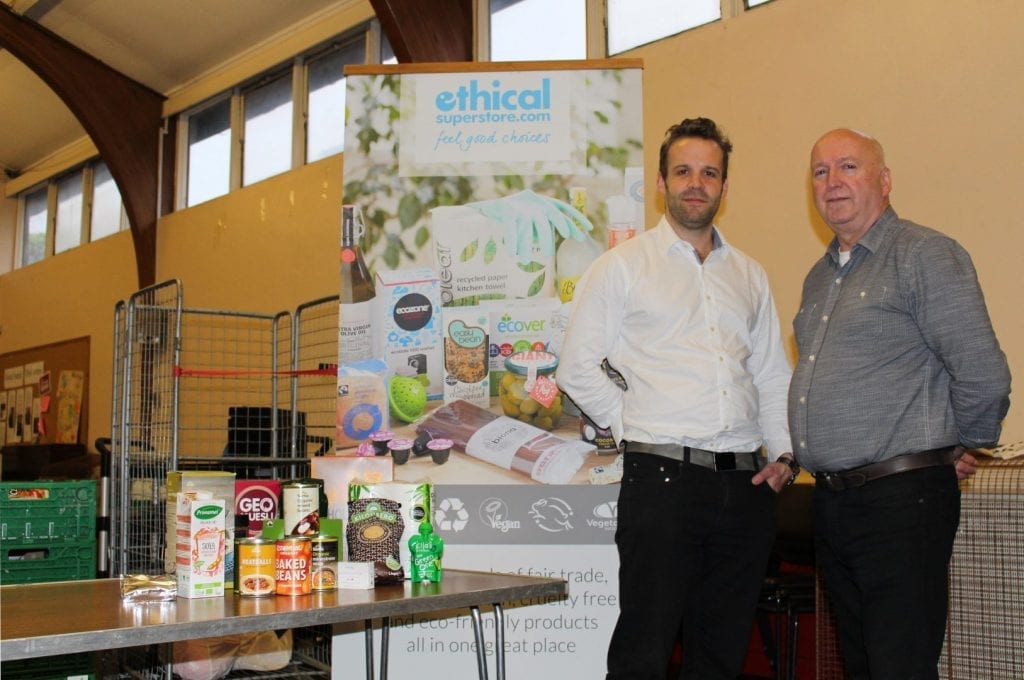 Daily struggle
John McCorry, chief executive at Newcastle West End Foodbank, said: "Black Friday is one of the busiest days in the shopping calendar and it's easy for us to forget the daily struggles that many of us face.
"The West End of Newcastle is populated with large areas of poverty so we always encourage and welcome any form of support.
"More and more families are being forced to use foodbanks with the number set to rise following the introduction of Universal Credit.
"This new benefits system, coming into force is seeing many people waiting weeks for their payments, adding to other financial pressures.
Fantastic partnership
"It's fantastic that we can continue our partnership with Ethical Superstore having being chosen as the sole beneficiary for the fourth year.
"It's through initiatives and kindness like this from local businesses and our volunteers that we can keep doing what we do."
There will be 20% off site-wide for the week-long discount incentive and the company is hoping it will be the most successful fundraising year to date.
Ethical Superstore has become an essential resource for Britain's growing number of ethically and environmentally aware consumers.
Established in 2006, the site allows consumers to buy Fairtrade, organic and eco-friendly merchandise and currently features over 5,000 products.
For more information on the Black Friday offer, visit: https://www.ethicalsuperstore.com/giving-on-black-friday-rather-than-taking/
I Love Newcastle Magazine would love to hear your thoughts about the above post, so please feel free to share them in the comments box below.