The new summer menu at Blackfriars, devised by head chef Chris Wardale, is the first menu to be served at the restaurant since the completion of the renovation in April 2017 and show cases a range of new dishes in the region.
Starters include such local specialities as Hand-dived scallop, cauliflower cheese balls, Northumbrian ham, crispy bacon and Yorkshire wood pigeon.
Mains feature hearty British dishes such as 500g Côte de Boeuf, Northumbrian lamb three ways and Roast monkfish.
Guests can choose from desserts such as English strawberry jelly, vanilla ice cream, strawberry meringues and Lemon polenta cake.
All menus can be seen on www.blackfriarsrestaurant.co.uk/menus. A set menu is available for lunch (£18 for 3 courses) and early evening from 5.30-7 (£21 for 3 courses) and a la carte menu is available for lunch or dinner. Sunday roasts are also served.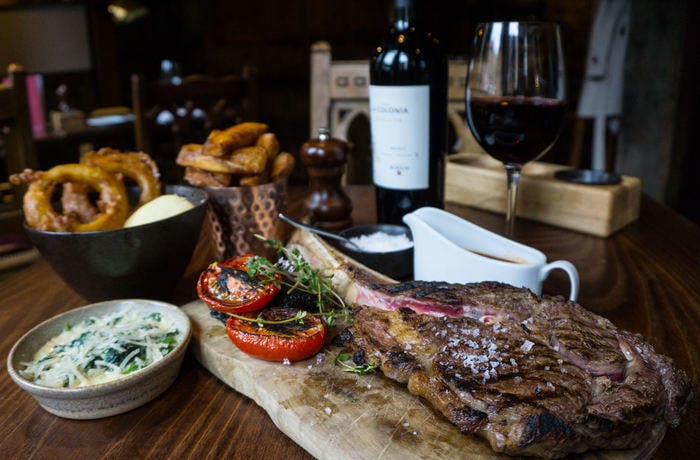 Owner Andy Hook, who has been at the helm of Blackfriars for 15 years, has dedicated the past four months to an ambitious scheme to refurbish the restaurant space and to renovate several empty areas of the historic venue – including the Parlour, library rooms, Smiths Hall, Tanners Guild Rooms and Dormitory Rooms.
He said: "Our new summer menu is rather special, as it's the first menu to be served in our newly revamped restaurant, and marks the successful completion of our hard work in renovating these fantastic medieval spaces. Our head chef Chris Wardale has carefully devised a number of creative, seasonal dishes to showcase the region's produce.
"It's been a very exciting year so far, and the launch of our summer menu is the icing on the cake. We can't wait to hear what guests think."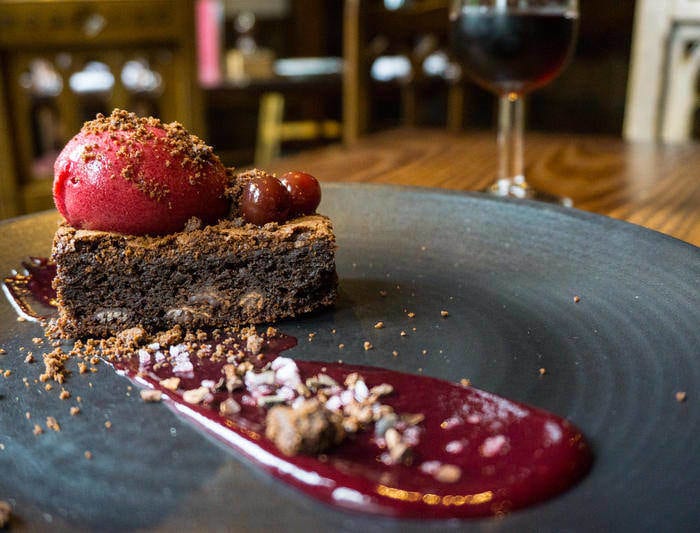 When guests arrive at Blackfriars, they can now relax in The Parlour Bar next to the restaurant, which was originally the heated waiting room for visitors to Blackfriars, and is now a unique setting where guests can enjoy a drink before their meal or relax with coffee afterwards.
Other renovations include the rooms above the restaurant, which were formerly the libraries for the Dominican Friars, and now form a larger Workshop space. The Smiths Hall, located directly above the restaurant, is set to form part of a public exhibition, and the upstairs Tanners Guild Tasting Rooms, which was once used by the Tanners Guild, will cater for a range of corporate and private events.
The Dormitory Rooms, once used as sleeping quarters for the friars, have also been fully refurbished and are now to be used as Medieval Meeting Rooms for visiting businesses.
The restaurant received the Taste of England accolade at the North East Tourism Awards and was voted Best North East Restaurant in the Licensed Trade Awards.
Blackfriars, Friars Street, Newcastle, NE30 1XN, 0191 261 5945 www.blackfriarsrestaurant.co.uk
Twitter: @BlackfriarsRest Facebook/Instagram: Blackfriars Restaurant
I Love Newcastle Magazine would love to hear your thoughts about the above post, so please feel free to share them in the comments box below.