Turtle Bay have launched an epic new Valentine's menu… and it's not just for lovers.
Bringing the laid back, sunshine spirit of the Caribbean to the UK, Turtle Bay are celebrating love in all its forms this Valentine's.
And because this menu is not restricted to couples – it's made to share, get stuck into, and to wash down with a range of perfectly paired rum cocktails, whether that be with a boyfriend, grandma, brother, best friend, husband or the whole squad.
It's all about One Love, and so it's fitting that the menu will be launched on Bob Marley's birthday this year.
Forget candlelit dinners and say hello to a reggae-inspired feast made for sharing…it's all about One Love at Turtle Bay this Valentine's.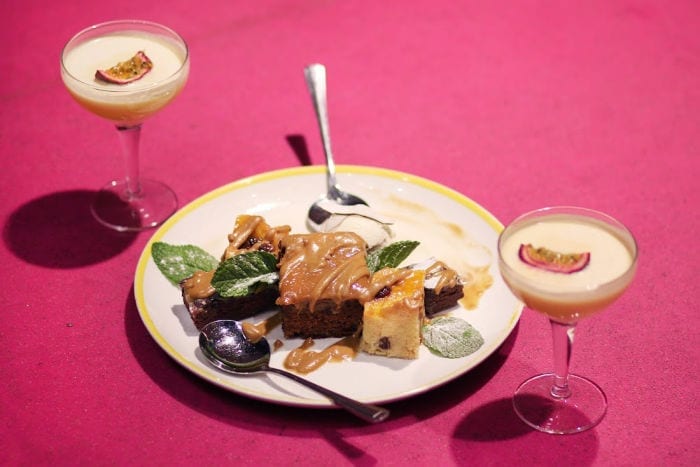 The special four-course menu has been created with LOVE in mind – not just romance.
Turtle Bay is all about sharing great food with the people you adore – from best friends to grandparents and so Turtle Bay's new Valentines Menu is available for an extended period (from 6th – 17th February) – because love knows no bounds at Turtle Bay.
It's all about One Love, and so it's fitting that the menu will be launched on Bob Marley's birthday this year.
All guests dining from the Valentine's menu will receive mixed nibbles of garlic and herb flatbread and Trini chickpeas to share, followed by a choice of sunshine-inspired sharing selections (Street Shack or Vital Veggie).
Guests can then choose from some of Turtle Bay's classic main course dishes including Our Curry Goat, Chick Pea and Callaloo Curry (a fabulous vegan option), Half Jerk Chicken, Sirloin Steak and more.
A selection of sharing puddings will be served as the finale… this includes the stunning vegan Salted Caramel Brownie with Coconut Ice Cream. It's one great big, colourful, Caribbean feast that's all about sharing the love.
Then there's the cocktails… a bespoke cocktail and mocktail have been specially created for Valentine's.
Wray Crush is a perfectly balanced mix of Wray and Nephew (Jamaica's iconic, and powerful, white rum); white cacao topped with raspberry; lemon and grapefruit… sweet but not too sweet!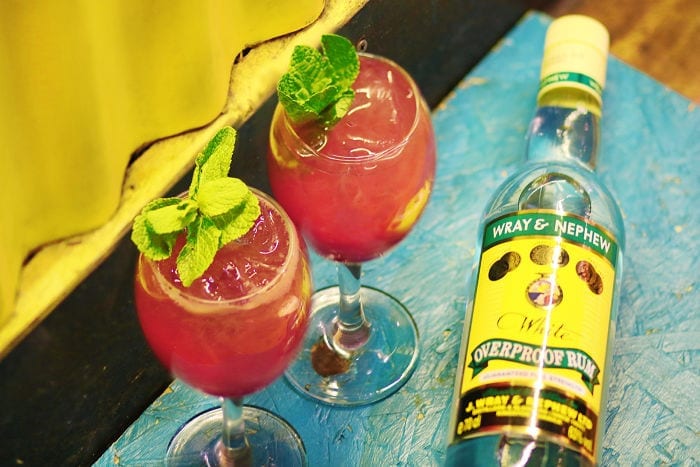 First Crush is a zingy mocktail made with grapefruit crush, raspberry puree and a dash of lemon.
Turtle Bay's famous, tropical rum cocktails have also been carefully curated as their first ever cocktail flight to match each course.
The refreshing Mojito is recommended to perfectly pair with the starter selections; whilst Turtle Bay's new rum n tonic combo is just right for mains – the Appleton Signature n Cucumber and Watermelon Tonic to be precise. To finish Turtle Bay suggest the dreamy White Caribbean (Koko Kanu with White Cacao, passion fruit and coconut milk). If you're dining during happy hour then you'll get them all as 241.
It's anything but traditional Valentine's, it's ONE LOVE. Only at Turtle Bay.
Turtle Bay's four course Valentine's menu is £25 and available all day and night.
Pre-booking online is recommended.
For further One Love inspiration, here's 14 quotes about love and friendship from Bob Marley himself…
· "One love, let's get together and feel alright" (Bob Marley and Curtis Mayfield)
· "There'll never be no love at all"
· "True Friends Are Like Stars You Can Only Recognize Them When Its Dark"
· "The truth is, everyone is going to hurt you. You just got to find the ones worth suffering for."
· "Beginnings are usually scary, and endings are usually sad, but its everything in between that makes it all worth living."
· Don't analyse, smile when he makes you happy, yell when he makes you mad, and miss him when he's not there. Love hard when there is love to be had. Because perfect guys don't exist, but there's always one guy that is perfect for you."
· "Overcome the devils with a thing called love"
· "Love the life you live, live the life you love."
· "If puss and dog can get together, why can't we love one another?"
· "The biggest coward is a man who awakens a women's love with no intention of loving her."
· "In high tide or low tide I'll be by your side."
· "Being vulnerable is the only way to allow your heart to feel true pleasure."
· "Don't trust people whose feelings change with time. Trust people whose feelings remain the same, even when the time changes"
· "And no matter what game they play, we got something they can never take away"
-ENDS-
I Love Newcastle Magazine would love to hear your thoughts about the above post, so please feel free to share them in the comments box below.