The remains of a First World War soldier found in a field in Northern France have been identified, thanks to an investigation by the Ministry of Defence followed by BBC Inside Out North East and Cumbria, as being those of Private Henry Parker from East Yorkshire.
The episode of Inside Out broadcasted last night (7.30pm on BBC One in the North East and Cumbria and in Yorkshire), follows the complex investigation into the identification of the human remains. Reporter Phil Connell travels to an army barracks in Gloucestershire, a government laboratory in Middlesex and meets relatives of soldiers who served in the First World War.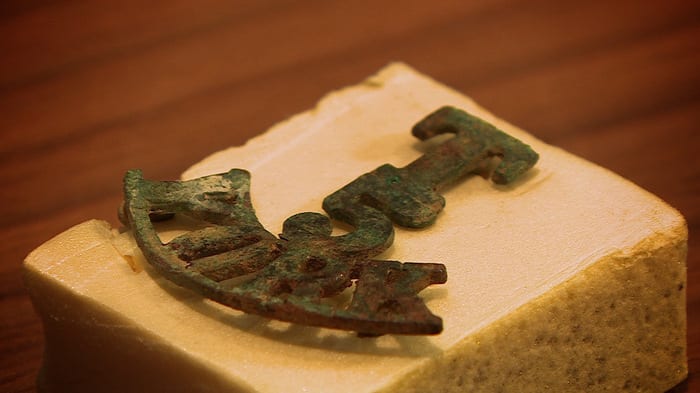 Both Francis Storry from Driffield in East Yorkshire and Fred Holmes from Yarm in County Durham lost relatives in 1916 during The Battle of the Somme. Both would love to see these men found and for them to receive the send-off that they deserve.
Francis talks about his Great Uncle Henry and what life was like for him: "When they were in the trenches with all the bullets coming over, it must have been awful for them. I am very proud of him for what he did that night."
Fred describes how he feels about his Great Uncle Tom serving in the First World War: "I still feel very emotional about it because it was a very big thing – these people climbing over the trenches and going off to face possible death. To think that a member of my family had succumbed in that particular battle, it was overwhelming for me. I know if I want to feel close to him I can go to Thiepval and see his name on the war memorial but it would be nice to see his gravestone in a war cemetery."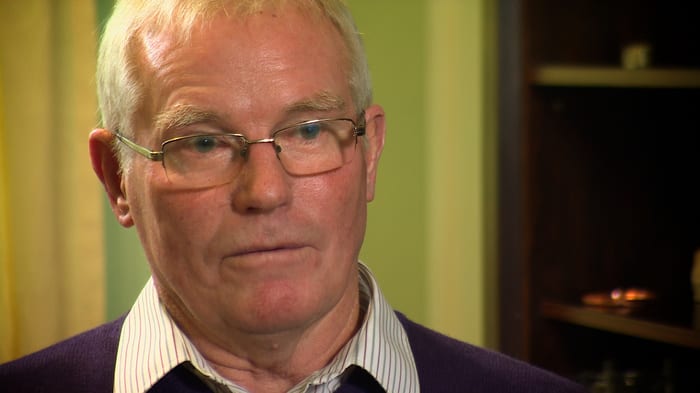 Francis' Great Uncle Henry Parker and Fred's Great Uncle Tom both served in the Yorkshire regiment which recruited from both Yorkshire and the North East. Both lost their lives in 1916 during the Battle of the Somme and both bodies have never been found.
Steve Erskine from the Green Howards Regimental Museum in Richmond describes the conditions the soldiers faced during the Battle of the Somme: "The Battle of the Somme was the bloodiest battle in the history of the British army. The soldiers were living in trenches, water was short, you were being sniped and you were being shelled and you know you've got to go over the top at some point."
Many of those who died are remembered in war cemeteries in Northern France but for the 500,000 soldiers whose bodies have never been found there are no recognised graves.
Nearly a hundred years after The Battle of the Somme, human remains were found in a field in France and there was a glimmer of hope that one long lost soldier might have been found.
Steve Erskine explains more: "Last year in a field in France human remains were found of a First World War soldier and on him was a very very distinctive cap badge which means that we know which battalion of this regiment he served with."
It is extremely unusual to find the cap badge which provided a vital clue in the search to identify the soldier. Erskine continues: "It's very very unusual. To get that starting point, that clue that helps us narrow down the possibilities of who this individual might be is a fantastic start."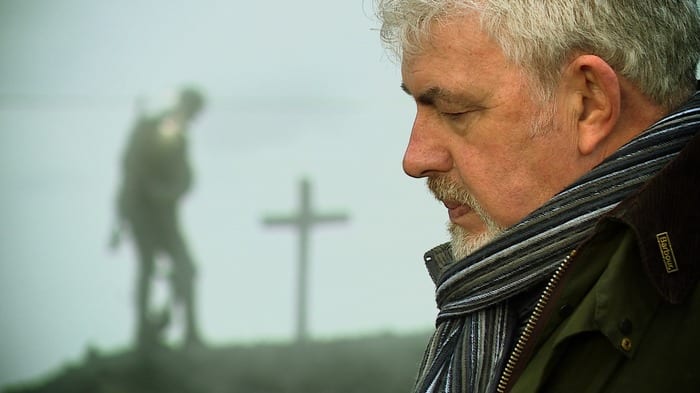 A team of war detectives at Imjin Barracks in Gloucestershire began trying to piece together the story. Beverly Simon, from the Ministry of Defence team, explains more about the investigation and the importance of the metal cap badge: "The badge is from the 5th Battalion Yorkshire regiment, the 'T' is for territorial because the 5th battalion was a territorial unit. You have to be able to determine what the regiment is before you can proceed with any research. There were so many thousands of soldiers killed out there, there would be no way you would be able to identify them without having the insignia like this [from the cap].
"It's exciting but it's also very harrowing and very emotive. If you take the case forward to identification and then to burial you become acutely aware of what these young men had to deal with and the enormity of the sacrifice that they made."
Enquiries revealed that the remains could belong to one of 12 soldiers from Yorkshire and the North East. Fred and Francis were both asked to provide DNA samples to help the investigation. Fragments of the soldier's bones were brought to a government laboratory in Middlesex to be analysed to see if there was a match.
Sadly in Yarm, there was disappointment for Fred Holmes. But there was better news for Francis in Driffield who was very emotional when he received the call to confirm that the soldiers' remains are those of his great uncle, Henry Parker.
Francis said: "I am delighted. We will give him a good send off. I feel proud, really proud."
Private Henry Parker, who was 23 when he died, will be buried with full regimental honours in May.
The story of The Unknown Soldier was shown on BBC Inside Out in the North East and Cumbria and Yorkshire regions last night – Monday 27 February at 7.30pm – on BBC One and is available to watch on the BBC iPlayer for 30 days
I Love Newcastle Magazine would love to hear your thoughts about the above post, so please feel free to share them in the comments box below.