This Easter, the most bonkers bingo night ever is back in town for a long weekend of sweet-themed madness.
The four-date Bongo's Bingo Easter special, dubbed 'Micky Pickles and The Chocolate Factory', will take place on the 18, 19, 20, and 21 April.
Those with a sweet tooth will feel particularly at home as Bongo's Bingo creates 'a candied wonderland' at Boiler Shop.
On top of the usual crazy prizes, madcap music and party spirit there will be a whole host of sweet surprises in store.
The Bongo's dancers will have get the whole room on their feet from the beginning of this 'splendiferous odyssey' through the 'fantastical land of pure imagination'.
Silky-smooth chocolate will flow from fountains on the stage, and old-school sweets and candy canes will be in free supply.
And party-goers will be joined by a real live Oompa Loompa all the way from Loompaland.
Host Micky will apparently be taking everyone on an adventure into a fabled realm dripping with sweet delight.
There'll be Easter inspired cut-outs and tongue-tantalising scented bubbles drifting across the room.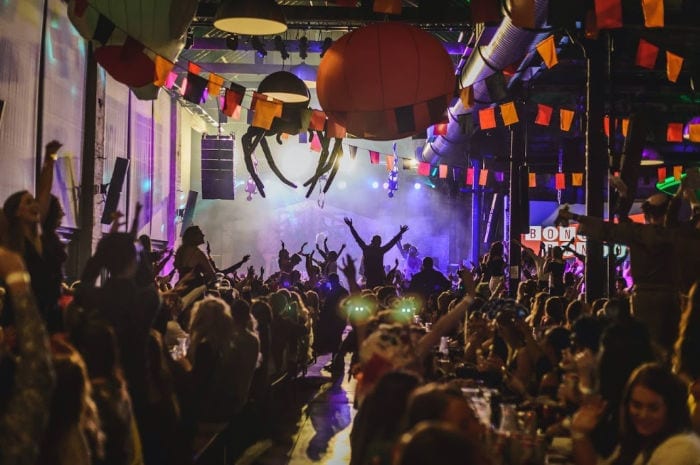 And with sidekicks Thirsty Thelma and Naughty Nicki performing their iconic moves, Bongo's Bingo will be the place to be in Newcastle this Easter.
As always the shows will sell out faster than Willy Wonka can dispose of Golden Ticket winners, and certainly weeks in advance.
Its popularity has soared in Geordieland, and tickets usually sell out in minutes, the record being for the Vengaboys shows in 2018 which sold out in two minutes.
With a mash up of music from big dance anthems to cheesey pop to rock ballads the riotous rave up has revellers dancing on their benches within minutes of collecting their bingo books.
Prizes range from the usual cash winnings to quirkier giveaways such as mobility scooters, blow up dolls and packs of cocoa pops.
And there have been loads of guest appearances from S Club 7 and 5ive to Boyzone and Fatman Scoop.
Bongo's is also in town for a series of shows on the 4,5, 6, 11 and 25 April.
Tickets for the Easter shows go on sale at 9am on Friday 1 February at www.bongosbingo.co.uk. Hit refresh, hit refresh, hit refresh…. We'll be keeping our fingers crossed for you!
I Love Newcastle Magazine would love to hear your thoughts about the above post, so please feel free to share them in the comments box below.