Browns invited ILoveNCL and other organisations based in Newcastle to sample their summer food and cocktail menus.
A warm Tuesday evening made the walk down Grey Street to their restaurant all the better, and as I arrived I was greeted with a glass of prosecco and a description of the night's itinerary (spoiler alert: many different tastings).
The atmosphere at Browns is warm and open, operating as an in-the-round bar with a kitchen at the back and seating located around the edge of the restaurant. Self-billed as having 1830's classical architecture, the impressive building houses dark wood furnishings and polished glassware.
A special mention goes to Victoria Robinson, the restaurant's live pianist for the night who generated a chilled atmosphere with arrangements of popular artists such as Adele and The Weeknd.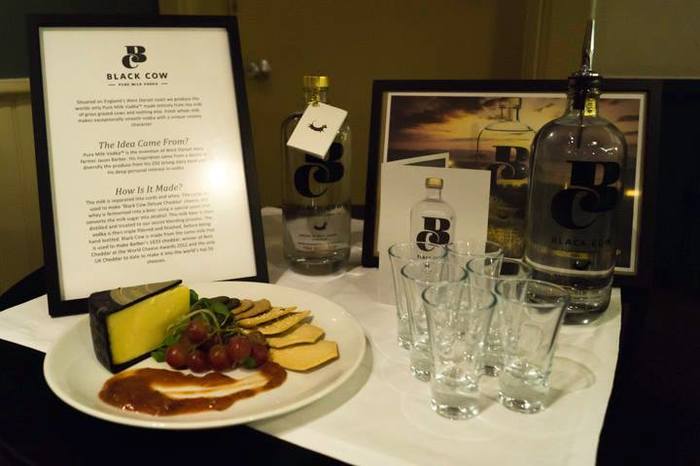 Manager Dale joined me for a chat as I chose my table, telling me that the restaurant has launched networking events such as this to help patrons build connections, as well as to elevate Browns amongst the constantly growing competition in Newcastle's dining scene.
In today's market where everyone is spoilt for choice, the personal touch has become all the more important. All of the staff at Browns have a knack for balancing professionalism and friendliness in their service, and the time I spent there was comfortable as opposed to feeling out of place. Waiting staff displayed great passion and knowledge, deftly answering any questions I had, and even demonstrating some cocktails on video.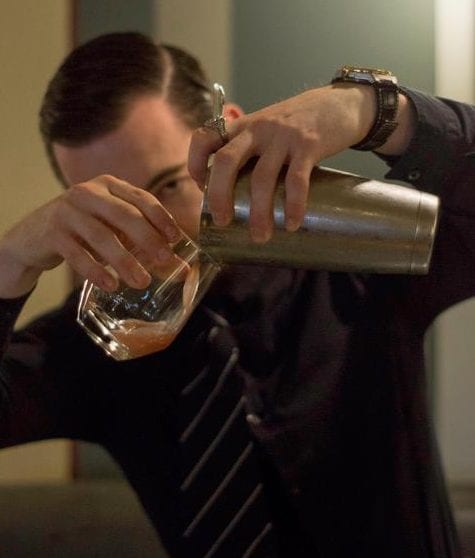 A further aim of the night was to showcase the new Browns menu "The Buzz of Summer", offering a variety of delicacies sourced from British produce. In addition, cocktails mixed with spirits from Chase Distillery, and vodka and cheese from Black Cow were available to sample. Made in West Dorset, Black Cow Vodka is the world's first pure milk vodka. It is also produced from the same cows that their cheese is sourced from, giving a very smooth finish when consumed together.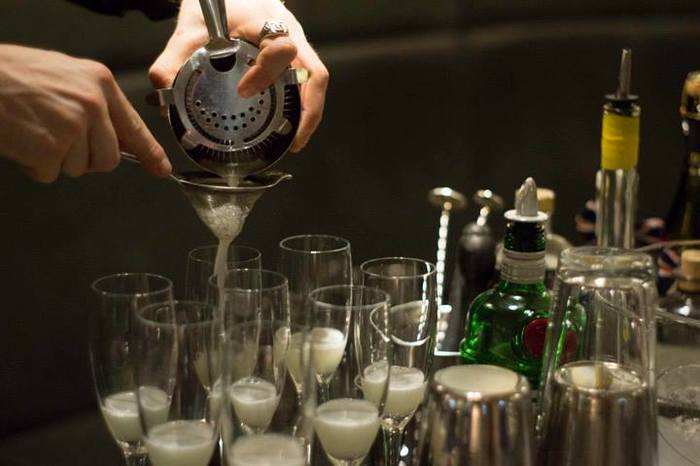 We were given three cocktails from the Browns summer selection to try, each one a different take on the summertime. The British Bramble's dark fruit flavour complimented the Chase gin nicely, whereas the British Royal incorporated Black Cow vodka in prosecco to achieve a lighter finish. The firm favourite of the night was the British Cosmopolitan, mixing Tanqueray Original gin, elderflower cordial, lemon juice and apple juice for a smooth, sweet beverage.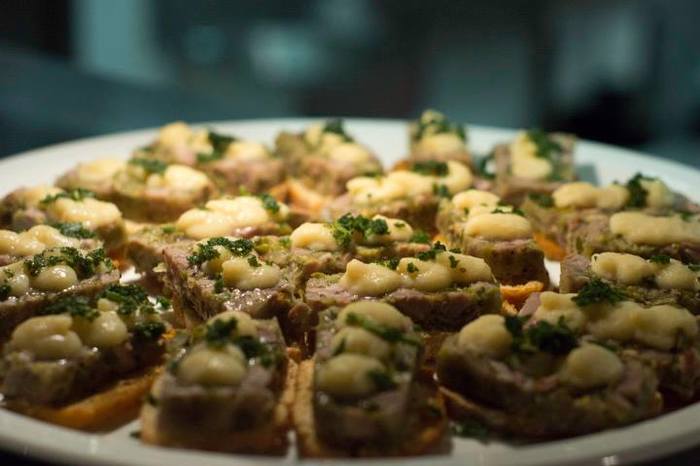 A wide selection of canapés were offered during the evening, with three standing out. Pulled pork rillettes gave moreish savoury notes against sweet bramley apple butter, beetroot with avocado mayo had a rich, earthy taste straight from an allotment patch, and the arancini had a crisp coat with plump garden peas adding pop to the dish.
Finally, two dessert dishes were showcased. Their dark chocolate brownie with mint leaf and raspberry had rich decadent flavour and a sticky texture, contrasted by their lighter lemon tart that had a sweet crust and subtle citrus notes.
Undoubtedly Browns has succeeded in hosting a great event, showing off some ambitious summer selections. Top marks to the night's organisers; the food and service on display were a true credit to the restaurant, and we can't wait to return.
WHERE
51 Grey Street, Newcastle-Upon-Tyne, Tyne And Wear, NE1 6EE
OPENING HOURS
Mon-Thurs: 9am – 11pm
Fri-Sat: 9am – 12am
Sun: 9am – 10:30pm
CONTACT
Tel: 0191 261 8210
Web: http://www.browns-restaurants.co.uk/restaurants/northeast/newcastle
Facebook: https://www.facebook.com/brownsnewcastle/
Twitter: https://twitter.com/BrownsNewcastle
Instagram: https://www.instagram.com/brownsnewcastle/
I Love Newcastle Magazine would love to hear your thoughts about the above post, so please feel free to share them in the comments box below.