Over eighteen months ago, Newcastle drummer, Kyle Hughes, was introduced to the legendary rock guitarist, Ron 'Bumblefoot' Thal as Tyneside promoters Steve Wraith and Daniel Cox prepared to bring the former Guns 'n' Roses star to Newcastle.
Since that night, at Newcastle's O2 Academy, Kyle and Ron have kept in touch, even sharing the occasional gig when the former G 'n' R guitarist is in the UK, after all, someone of his calibre is always in high demand with his Art of Anarchy band rockin' the whole damned world.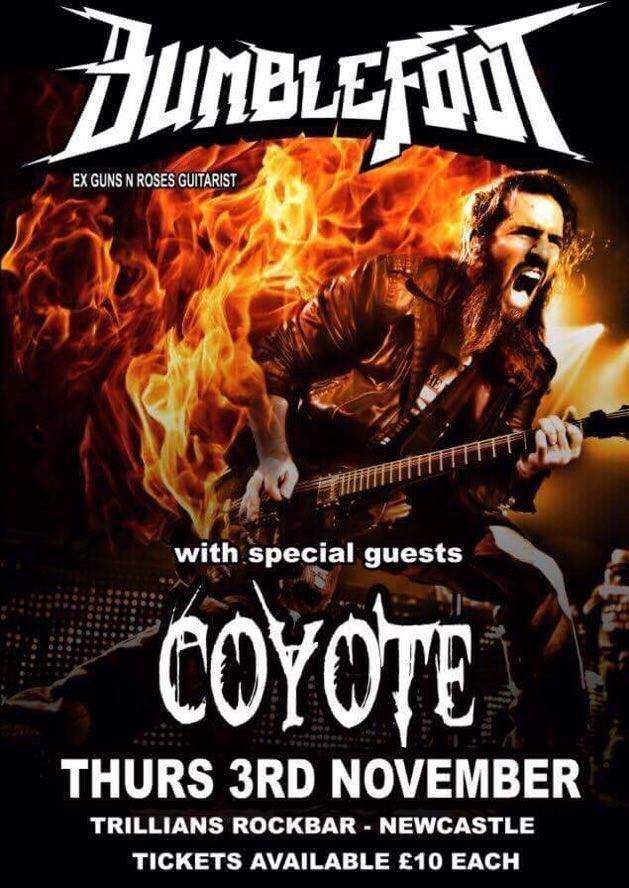 For Kyle, it's been about keeping his feet on the ground, and plugging away. Recently performing 'en-route' as the Great North Run hit the region – "it was a long but enjoyable four hours of work with many ups and downs" said Kyle; bit like the 13+ mile race then!
With Bumblefoot though, that was a different story completely and for someone like Kyle, who only recently turned 19, it was a life-changing event.
"Knowing I was going to be supporting and performing with him was huge for me," began Kyle.
"When I first met him I just followed the thick New York accent! He was super cool from the get go and that first jam really set the tone for the gig on the night because it really was like doing a gig just there was only eight people in the room at the time.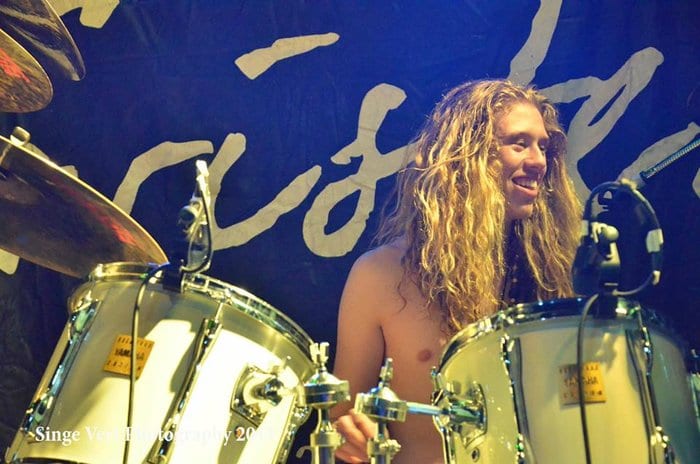 "From then I've been in touch with him on several occasions and he is one the nicest guys I have met; a few months ago I was even jamming with him at the Coya in London which was again very surreal.
"As for the future with Bumblefoot; dates for shows are being nailed down as we speak for November this year. I have been asked to perform some Guns material and some original stuff with Ron at upcoming shows and there's some things in the pipeline which I'm looking forward to. Overall I'm just honoured to be jamming with him again."
Now, coming back to Newcastle and a night at Trillians Rock Bar as part of a mini-tour with Coyote and Kyle Hughes, the legendary guitarist spoke highly of his young paduan, saying: "Kyle Hughes is a name the music world will be hearing more and more.
"We met in Newcastle in 2015, his band took on the task of being my band as well, they were a great bunch and put on a great show, and nailed the music!
"Kyle and I have stayed in touch, and I've been happy to see continuing opportunities coming his way, gear endorsements and gigs and recordings; really, the guy can play anything, and groove with the best of 'em! And always with a smile!
"We played an acoustic show earlier this year, and in November we'll be doing a run of UK shows. And I'm sure there'll be more to come. I just hope he'll still have time for me when he's on the cover of every drum mag and every band is knockin' down his door!"
Ron was one of the lead guitarists for 'the most dangerous band in the world' between 2006 and 2014 performing on what was the bands sixth studio album entitled 'Chinese Democracy.'
Last year alone he, and Art of Anarchy, released their self-titled debut album as well as Ron releasing a charity single with Milan Polak called 'Devil on my Shoulder' and his eccentric album, 'Little Brother is Watching.'
It is definitely a night not to be missed and you can purchase tickets now from Trillians for the event on November 3 priced at £10.
Bumblefoot – http://www.bumblefoot.com/index.php (website); @bumblefoot (Twitter); facebook.com/Bumblefoot (Facebook)
Kyle Hughes – http://www.kylehughesdrummer.co.uk/index.html (website); @KyleHughesDrums (Twitter); facebook.com/KyleHughesDrums (Facebook)
I Love Newcastle Magazine would love to hear your thoughts about the above post, so please feel free to share them in the comments box below.