For years Café Royal has been a firm favourite with hungry shoppers in search of a good cup of coffee, a bite to eat and an upmarket spot to rest their feet.
Considering what a staple of Newcastle's dining scene the Nelson Street eatery is, its recent month-long refurbishment could've been a risky move. But after being invited along to an exclusive soiree to celebrate its relaunch, we're happy to report Café Royal is back and even better than before.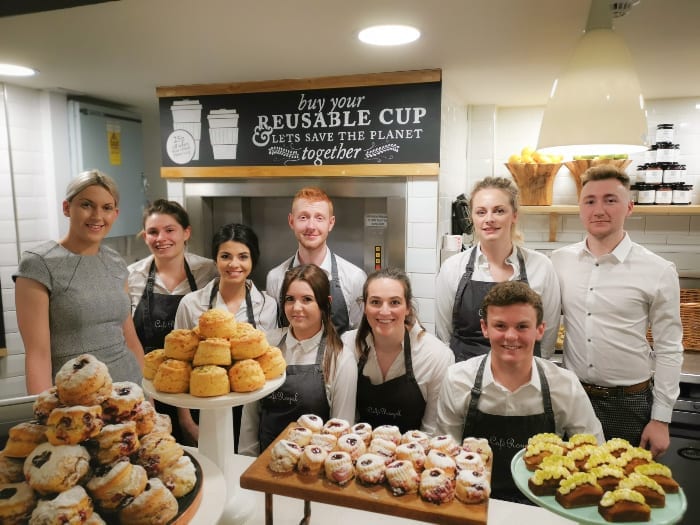 Though the layout – bustling deli downstairs and laidback mezzanine level – is pretty much the same, Café Royal's new interior is fresh, modern and super stylish. The new theme, which comes courtesy of Jesmond-based interior design gurus Abercrombies, features warm creams and browns complemented by a particularly on-trend olive green. Think classic bistro with an urban twist and you're getting the right idea.
The focal point, however, is the new deli counter. Now sleek and underlit, it's even better suited to showcase the oh-so tempting cakes and pastries that make Café Royal so popular.
Sipping on a prosecco while taking in the new surroundings, it's clear that Café Royal is sticking to a tried-and-tested formula despite its gorgeous new makeover. The chalkboard menu features the kind of seasonal, cosmopolitan and locally sourced eats that fans of the café know and love. Old favourites are still available but there's a few new additions dreamt up by head chef Gavin Groombridge to spice things up.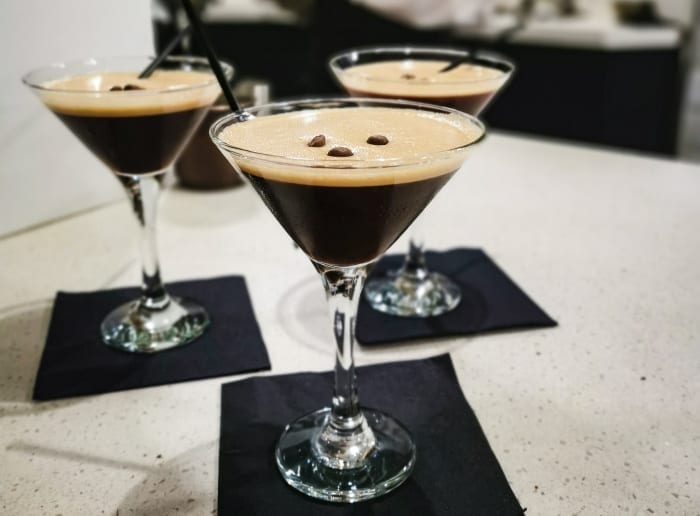 Canapes inspired by new menu additions were dished out by the café's lovely staff including a salmon, lemon and herb fishcake and vegan-friendly BBQ jackfruit tacos with avocado and sriracha. If these delicious bite-size versions are anything to go by, the new dishes are bound to go down a storm.
On the beverage front, Café Royal served invigorating espresso martinis that didn't scrimp on the alcohol or coffee and shots inspired by another new addition – its range of super juices and smoothies. Packed with superfoods like the banana, date, ginger and turmeric concoction dished out at the relaunch, they're sure to be a hit with the health nuts.
The saying 'a change will do you good' springs to mind with the new Café Royal. Chic and modern but with the same principles that made it so popular, its revamp and new menu is sure to please its long-standing fans and new diners alike.
I Love Newcastle Magazine would love to hear your thoughts about the above post, so please feel free to share them in the comments box below.