The Discovery Museum Newcastle has introduced a new programme to introduce 2-4 year olds to the achievements of female scientists and inspire the inventors, designers and makers of the future.
Tiny Sparks is a fortnightly play session for young children to find out about great scientists and their amazing achievements, as well as giving children an opportunity to play with science, engineering and mathematical themed activities. Created as part of PLAY+INVENT, Discovery Museum's new family friendly events programme and maker space for budding inventors, designers and makers, Tiny Sparks aims to promote gender equality, spark imaginations and inspire children.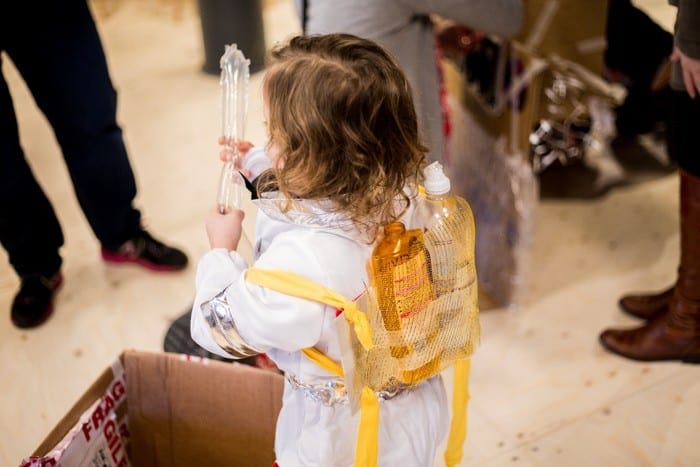 The fortnightly themed sessions take place in Discovery Museum's brand new PLAY+INVENT space, now open 11am-3pm throughout the week for drop-in making and inventing, and will take a fun-filled look at engineering, astronomy, computer science, chemistry and space science. From building giant rockets and searching for planets to making a lava lamp, Tiny Sparks will see children playing, learning and making. Through play children learn to regulate behaviour, lay the foundations of later learning, negotiate social relationships and form creative problem solving skills.
Sessions have been created around inspirational females, such as Rachel Parsons, a Tyneside engineer who was one of the first three women to study Mechanical Sciences at the University of Cambridge and Ada Lovelace, a mathematician and the world's first computer programmer.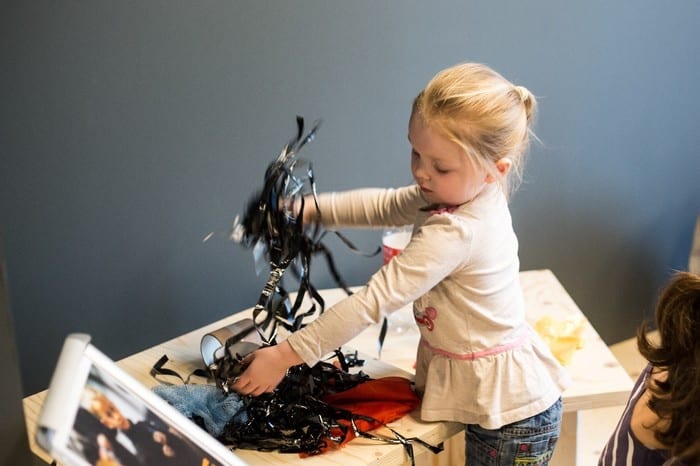 In today's society gender equality is particularly topical and relevant, with a recent study highlighting how children as young as six can be negatively influenced by gender stereotypes while women are still experiencing a gender pay gap along with underrepresentation in the fields of science, technology, engineering and mathematics.
Sarah Cotton, Keeper of Contemporary Collecting at Discovery Museum states:
"We're excited to present Tiny Sparks at Discovery Museum for 2017 and hope to build our attendees aspirations and expand their horizons. We want children to dream big, and aim to provide an environment where children can fulfil their potential regardless of their gender. Children are exposed to gender stereotyping from a young age, from TV to toy manufacturers and retailers and this can have important implications for what types of academic and vocational paths they choose. Negative stereotypes that we see across different media and marketing connects with the inequalities we see in adult life. At Tiny Sparks, we will explore the brilliant, but often overlooked, achievements by women in science and engineering. We want to inspire girls and boys at an early age with science and technology and for them to see this as something amazing that they can be part of now and in the future."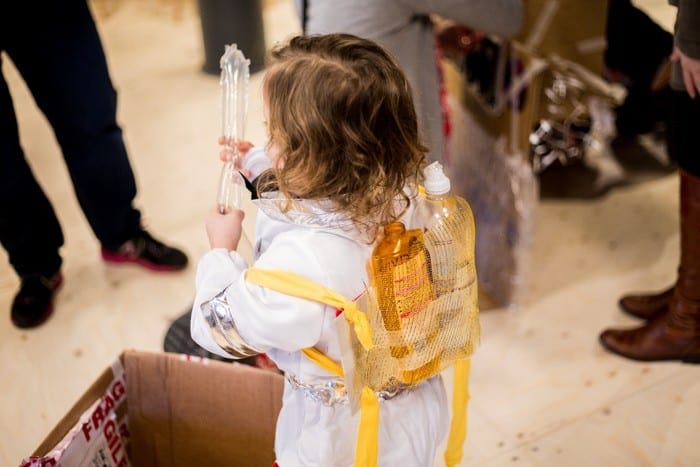 Olivia Dickinson, campaigner from Let Toys Be Toys explains:
"Play is crucial to how children develop and learn about the world. Toys are for fun, for learning, for stoking imagination and encouraging creativity. Children need a wide range of play experiences to develop different skills. We love that the Tiny Sparks sessions at Discovery Museum have been inspired by the Let Toys Be Toys campaign and ensure that under 5s can explore all sorts of opportunities in a fun environment."
Tiny Sparks will take place within a brand new PLAY+INVENT space at Discovery Museum. The space is open daily and offers a range of drop-in maker sessions and facilitated workshops and events. From weekday pre-school drop-in sessions and a regular New Inventors club to larger scale family friendly events, the new PLAY+INVENT space is an exciting place for children and their families to explore invention. Full details can be found via discoverymuseum.org.uk/play-invent
Tiny Sparks will run in blocks of six sessions, once every fortnight from Wednesday 26 April at Discovery Museum at both 10am – 10.45am and 1pm – 1.45pm. Suitable for children aged 2 – 4 years with an accompanying adult. Booking essential. Each child place is £3.50 per session. Block booking all 6 sessions is available and priced at £20 per child. Tickets available now via https://discoverymuseum.org.uk/whats-on/tiny-sparks
Open weekdays 10am-4pm, weekends 11am-4pm.
Free entry, donations welcome
Discovery Museum
Blandford Square
Newcastle upon Tyne
NE1 4JA
Website: discoverymuseum.org.uk
Twitter: @Discovery_Mus
Facebook: newcastlediscovery

I Love Newcastle Magazine would love to hear your thoughts about the above post, so please feel free to share them in the comments box below.