The Experimental Diner recently announced Simon Hicks as one of their guest chefs cooking over the four day event at Newcastle Castle, before confirming Troy Terrington, Chef Patron at Dobson and Parnell on Newcastle's Quayside, and quickly becoming a regular at Newcastle's fine dining events Dan Robertson, Head Chef at Hawthorns, Crowne Plaza.
The announcements are great news for eager foodies who can combine fine dining with unusual settings – something new for Newcastle's dining scene.
Troy's experience includes working in places such as Blackfriars Restaurant and Jesmond Dene House. His menus, which he re-writes every day depending on the freshest produce he can find, uses ethically-sourced local, seasonal produce direct from nearby farms and markets.
He will be showing off his culinary talent to guests who opt to dine on the roof of Newcastle Castle on July 27th 2017. Tickets will be available from July 3rd.
Troy expressed his interest in taking part in The Experimental Diner:
"Newcastle Castle will make a fantastic backdrop for diners and so we're delighted to be taking part in this unique event. We specialise in creating exciting European and British cuisine and experimenting with flavours so we're really looking forward to bringing our style of cooking to the Castle."
Dan Robertson has previous experience displaying his culinary expertise in compelling circumstances as the chef previously appeared on The Experimental Diner's sister company Newcastle in the Sky last year. Dan provided guests with a meal cooked by himself 100 feet above Gateshead's Performance Square.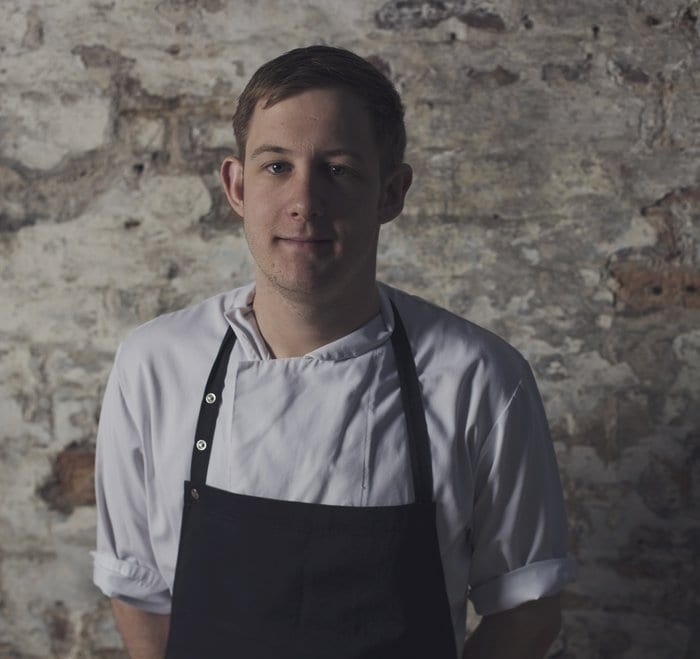 Dan Robertson will be cooking for guests on Saturday 29th July and spoke about his involvement with the event and cooking for Hawthorns.
"I enjoyed cooking in the air so much that I can't wait to cook for guests in the castle. When the chance presented itself I couldn't say no, these experiences don't come along every day.
"I enjoy cooking within Hawthorns; we have the freedom to cook any style we like. We enjoy creating simple and attractive food full of flavour. I love being in the kitchen and putting a smile on the customer's faces".
Jacqui McKirdy, Experimental Diner's event director has said the castle is set to go above and beyond the launch event at Newcastle's Alderman Fenwick's House.
"The first event was a big success all round, and the only real issue we had was that more people wanted to come than we could hold. This time we have made sure there are plenty of seats available over the four-day event"
The Experimental Diner will take over Newcastle Castle from July 27th-30th 2017 with further chefs to be announced. For more information go to: www.theexperimentaldiner.co.uk
I Love Newcastle Magazine would love to hear your thoughts about the above post, so please feel free to share them in the comments box below.