THIS Saturday, Dr. Martens Newcastle will host a free 'meet and greet' session with London-based band Vant in-store on Grainger Street for Docs and music fans alike.
Everyone is welcome to come along at 6.30pm to get up close and personal with the indie rock personalities ahead of their performance as part of the Dr. Martens Stand For Something tour arriving in the city later in the evening.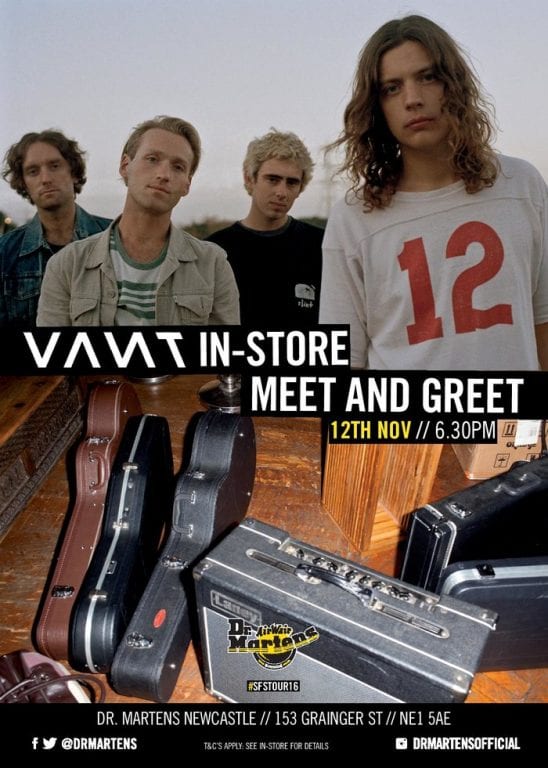 The Dr. Martens' branded Sherpa van with an integrated photobooth will be on Grainger Street during the day offering an exclusive 20% discount to redeem in the Newcastle store. Shoppers can also browse the current AW16 range featuring the brand new DM's Lite collection.
Tickets are still available for the official gig held at The Cluny where Vant will be playing a range of their lyrical and themed music from 8pm, supported by Life.
The collaboration is part of the Stand For Something Tour 2016. Anyone 18+ can book tickets, which are £10 and can be purchased via the Dr. Martens website (http://www.drmartens.com/uk/sfs-tour-2016)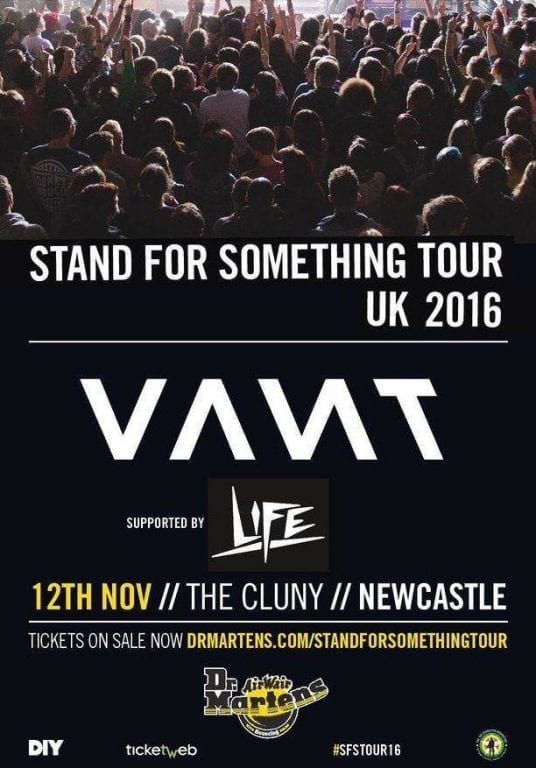 Dr. Martens is a culturally relevant and iconic British brand, with music in its DNA. Having established Dr. Martens as the uniform of choice for gig goers and performers the world over, few brands are as closely linked to music as Dr. Martens.The Stand For Something Tour 2016 will see some of the UK's finest talent take to intimate stages around the country, with Formation taking over The Scandi Church in Liverpool and Paigey Cakey leaving her mark on The Rainbow Courtyard in Birmingham with You Me At Six headlining London's Dingwalls.
WHEN & WHERE
Saturday 12th November, 6.30pm – 7pm
Dr. Martens Newcastle, 153 Grainger Street, NE1 5AE
I Love Newcastle Magazine would love to hear your thoughts about the above post, so please feel free to share them in the comments box below.