Toon tele fans will have the chance to see festive specials before anywhere else as the BBC kicks off it's Christmas Tour in the city.
Newcastle has been chosen to launch the nationwide television tour, giving North East families the chance to have an exclusive preview of the biggest seasonal specials.
The screenings will take place on Saturday 15 December in a special BBC Christmas Cinema and there is still time to enter the ballot for tickets.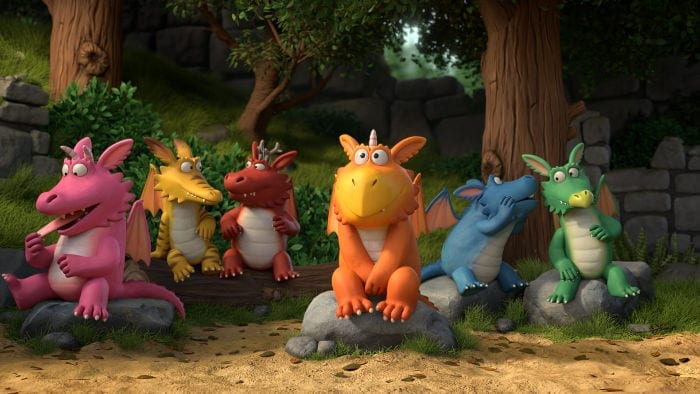 The Christmas Tour will kick off with a first look at Zog, an animated adaptation of the much-loved Julia Donaldson and Axel Scheffler picture book.
With characters voiced by the likes of Sir Lenny Henry and Game of Thrones star Kit Harington, it tells the story of the accident-prone dragon who is trying to hone his skills at Dragon School.
David Walliams book, The Midnight Gang, has also been adapted for TV and will be screened on the tour.
Walliams himself plays the headmaster in the programme.
Helen Thomas, director of BBC England said,
"These are two hugely popular children's stories brought to life brilliantly by the BBC.
"I hope people will apply for free tickets so they can see them before anyone else. We want it to be a special experience for families ahead of a special time of year."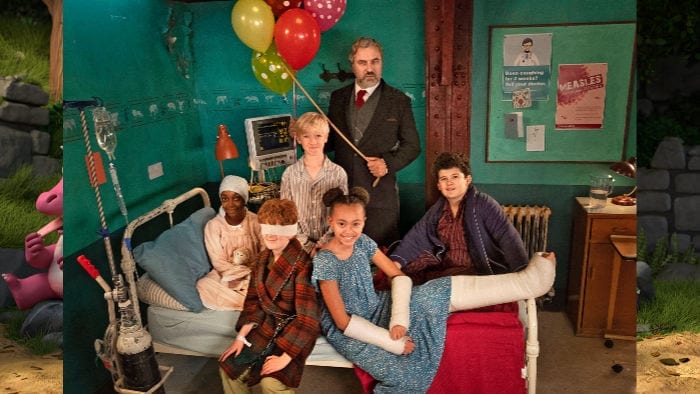 And for adults there is the chance to watch the biggest show on Christmas TV.
Fans of Mrs Brown's Boys, which is often the most watched seasonal special, will have chance to see two festive episodes of the Irish sitcom before anyone else.
In the first, Exotic Mammy, Father Damian has organised a Christmas decoration contest to support the local football team.
Agnes is keen to enter, especially as it might mean getting one over her old nemesis Hilliary Nicholson. Though she's soon distracted when Dermot and Buster give Agnes a "wifi assistant" and she has trouble figuring out what to do with it.
The second episode, Mammy's Motel, sees a flood in Winnie and Sharon's house when a pipe bursts during a storm. Thank goodness for Mrs Brown who is on hand to offer a roof over their heads while repairs are carried out.
However, it isn't long before there's a storm brewing in the Brown household too as Agnes and Cathy discover living with best friends isn't the picnic they'd imagined. Plus, there's Bono's thirteenth birthday to host. It might all seem too much for Agnes, until Buster drops a bombshell…
The BBC Christmas Time Cinema will be at Newcastle's Central Station and the ballot for tickets is open until Monday 3 December on the BBC Shows and Tours website.
Fans will also be able to walk the red carpet and pose for photos with famous props from some of the BBC's biggest shows.
The tour is going to nine locations across the country, starting in Newcastle on Saturday 15 December and finishing in York on Sunday 23 December.
You can apply for free tickets to the Zog screening here, for The Midnight Gang book here and for free tickets to Mrs Brown's Boys book here.
I Love Newcastle Magazine would love to hear your thoughts about the above post, so please feel free to share them in the comments box below.