Some of the region's best-known names have confirmed their appearance at next month's fifth annual Christmas at the Cathedral Concert, which this year is in aid of The Sir Bobby Robson Foundation.
The Sir Bobby Robson Foundation funds projects within the Newcastle upon Tyne Hospitals NHS Foundation Trust that directly benefit cancer patients from across north east England and Cumbria and which also contribute significantly to international research into the disease.
Much needed funds will be raised from the concert as a host of celebrity stars perform songs, readings and comedy sketches while choirs will sing both traditional festive songs and Christmas Carols. The concert will take place on Thursday, December 15 at St Nicholas Cathedral in Newcastle and the first details of those taking part have been announced.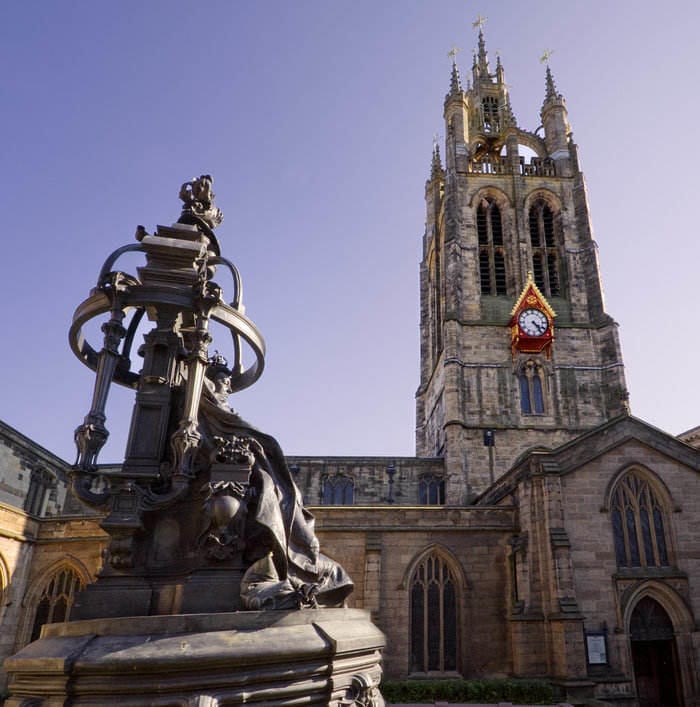 Celebrities taking part this year include comedian Jason Cook, Britain's' Got Talent stars The Mimic Men, The Swing Bridge Singers and The Voice competitor Melissa Cavanagh. Additional music will come from finalists in the UK's best part time band TV show, The Caffreys.
Sir Bobby's football connection is also featured in the show with appearances by ex Newcastle United and Sunderland player; Bob Moncur & ex Newcastle star Shola Ameobi.
Looking forward to returning to the North East is Sunderland raised Melanie Hill who is currently playing Cathy Matthews in Coronation Street.
"It's always great to come back to the region and especially for such a good cause. It'll be a great start to Christmas and a fantastic way to help raise money for Sir Bobby's Foundation."
Christmas at the Cathedral will take place on December 15 at 7pm. Tickets are £10 plus booking fees and are now available from the Theatre Royal box office on 0844 811 2121.
This years sponsors are:
Patricia J Arnold and Co, Vermont Hotel, Ravensworth Print, Gordon Brown Law Firm, Highlights PR, George F White, Guest Wines, East Coast Taxis, Sara Eke Recruitment, Northumberland Accountants and Tax Advisors, Layer 7 IT Security, Nathaniel Lichfield and Partners, Made to Treasure Events
Any companies wishing to support the event either through sponsorship or by VIP ticket packages should email jonathanwallis@georgefwhite.co.uk
I Love Newcastle Magazine would love to hear your thoughts about the above post, so please feel free to share them in the comments box below.