Did you know that the month of May is National Walking Month? An annual campaign organised by charity Living Streets, the aim of National Walking Month is to promote the benefits of walking and inspire people to get out of the house and go for a good brisk walk.
Us Geordies are blessed to live in a beautiful region brimming with scenic spots just begging to be explored and there's no better way to do that than on foot.
So in the spirit of National Walking Month and the sunny summer weather that's hopefully headed our way soon, we've come up with five walking routes perfect for the summer months that are all easily reached from Newcastle.
Jesmond Dene to the Tyne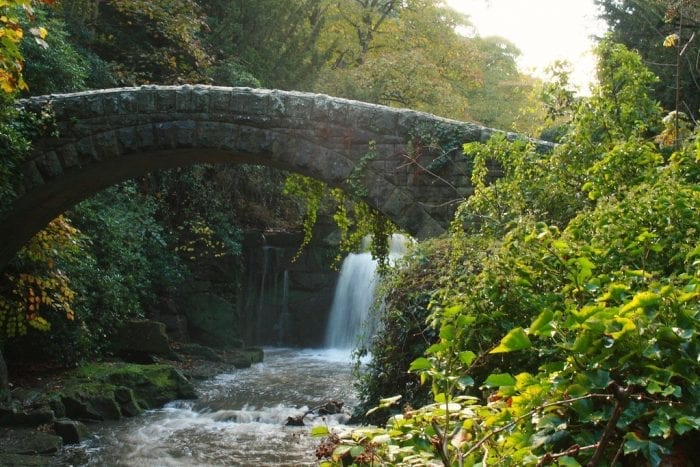 Who says you need to head out of the city to enjoy a lovely, leisurely walk? Jesmond Dene is without a doubt one of Newcastle's most beautiful spots and the ideal starting point for summertime walks.
Follow the path of the Ouseburn River through the dene as it takes you past pretty bridges and waterfalls before stopping by Pets' Corner to say hi to the resident goats, pigs, and sheep. The nearby picnic area is a great place to stop for a bite to eat, especially if it's the third Saturday of the month when the Jesmond Food Market is held on the neighbouring Armstrong Bridge.
Keep following the river and the peace and tranquillity of Jesmond Dene is soon long gone but a quick hop, skip and a jump through the suburbs and you're in Ouseburn Valley where its namesake river winds its way down to the Tyne.
After all that walking a nice, cold pint is probably in order and luckily Ouseburn is full of great pubs. Grab a spot in the beer gardens at The Tyne Bar or Free Trade Inn and congratulate yourself on a walk well done with a beer or two.
Throckley & Walbottle Dene to Wylam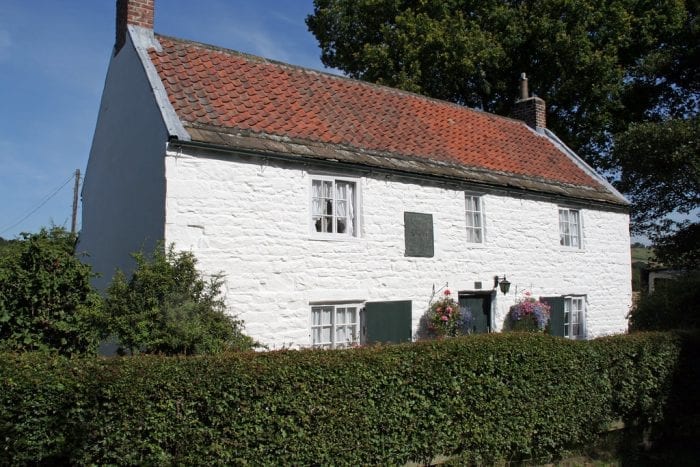 This scenic walk combines both nature and history and takes you up the River Tyne towards the birthplace of a local legend.
Starting out in Throckley Village, enter Throckley Dene at its northernmost edge via Johnna's Bank and follow the stream southwards. Take the steps that lead you to Hexham Road, cross the street and you're in Walbottle Dene – an ancient woodland crisscrossed by bridges and home to flora and fauna including bluebells, ramsons, blue tits and robins. Take the footpath known as Dilly Line—a former wagonway used to transport coal—and cut through Newburn until you're greeted with the glorious sight of the Tyne.
Follow the path upriver, keeping an eye out for Hedley's Riverside Coffee Shop and The Keelman Pub—the former is great for a cuppa while the latter is great for something stronger and they both serve top notch grub. Walking past the Tyne Riverside Country Park, stick to the path for a couple of miles and you'll arrive at a humble, white-painted miners' cottage—the birthplace of George Stephenson, the 'Father of the Railways'.
Just a mile or so more upriver and you're in the pretty village of Wylam. If seeing where George Stephenson was born piqued your interest, then you're in luck – the village is home to the Wylam Railway Museum which celebrates the work of local railway pioneers like Stephenson.
Northumberlandia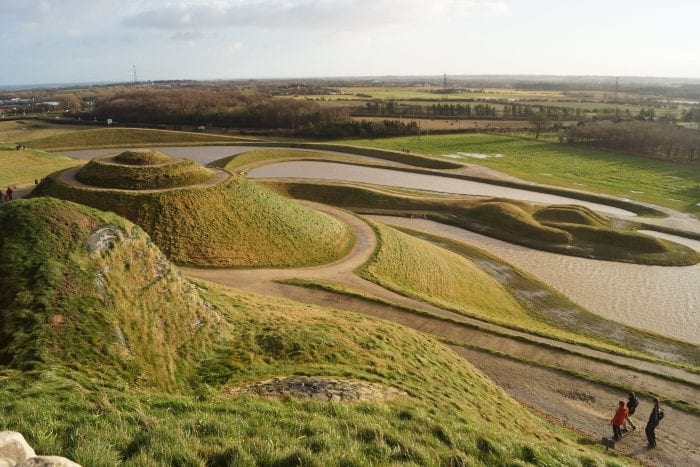 Part community park and part massive public art installation, Nothumberlandia is certainly one of the North East's most unique attractions.
Located just outside of Cramlington, Northumberlandia is home to the Lady of the North—a massive landform sculpture of a reclining female form crafted from 1.5 million tonnes of rock, clay and soil reclaimed from the neighbouring Shotton Surface Mine. At 100 feet high and a quarter of a mile long, the Lady of the North is said to be the largest human landform sculpture in the world.
There are four miles of footpaths winding through the Lady's bumps and curves and the 46-acre country park that surrounds her that are perfect for a leisurely summertime stroll. An onsite café and pondside picnic area offer somewhere to take a break from all that walking and best of all, the park is completely free to visit.
For a small fee, walkers can also take part in one of Northumberlandia's guided walks and learn all about the history of the site and its native wildlife as they stroll.
North Shields to Longsands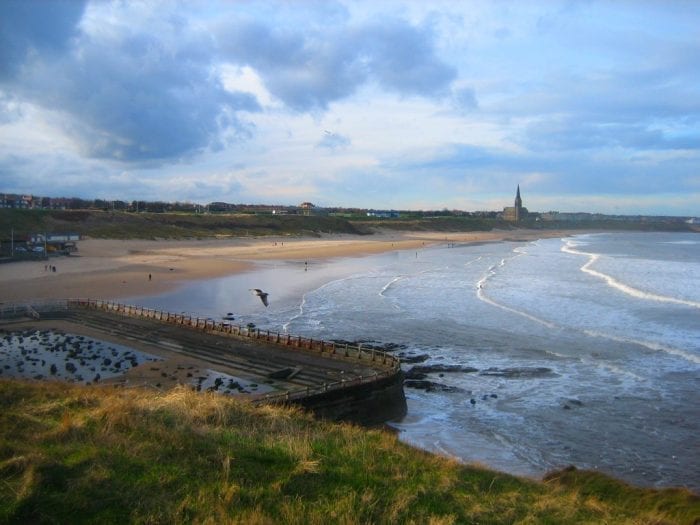 There's nothing quite so summery as a walk along the coast and this route takes in some of Tyneside's prettiest coastal areas and some amazing historic spots too.
Starting at Union Quay, walk through the buzzing Fish Quay taking in sights like the Old Low Light Heritage Centre—a great stop-off if you want to discover more about the town's maritime history—and Clifford's Fort which was built in the 17th century to defend the mouth of the River Tyne.
Take the riverside promenade that follows the Tyne towards the sea and take a quick detour via the Collingwood Monument where you'll be rewarded with some breathtaking views of the North East coastline. Following the promenade onto Pier Road then brings you to the beautiful Tynemouth Priory and Castle. Dating back to the 13th century, it's now managed by English Heritage and entrance fees are priced between £3.80 and £6.30 if you're itching to explore the historic gem.
Feeling famished? Riley's Fish Shack on King Edward's Bay is one of the region's most raved about restaurants and serves up a delicious range of fresh, locally caught seafood. After your rest stop, take the promenade that follows the coastline and soon enough you're at Tynemouth Longsands where it's time to kick off those shoes and finish your walk with a leisurely stroll along the beach.
Gibside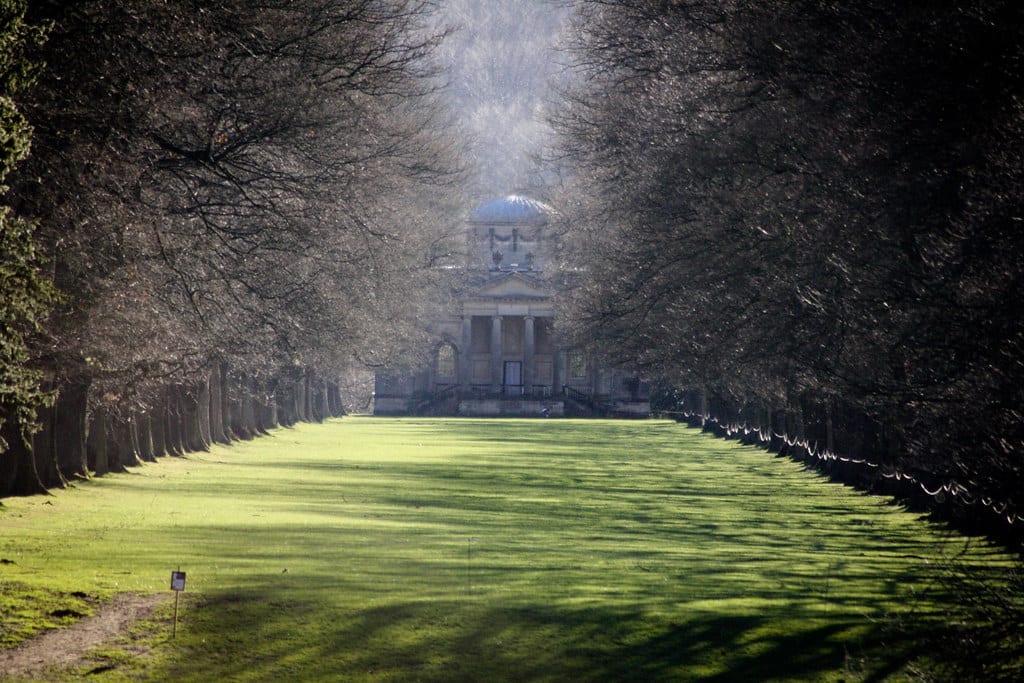 Gorgeous Gibside might be just a short distance from the hustle and bustle of Tyneside, but it's such a peaceful place that it could be a whole world away.
The 600-acre estate is home to Grade II listed buildings, romantic ruins, landscaped gardens and wild woodlands and with 15 miles of footpaths within its bounds to explore, it's a walker's paradise. What route you choose to take through the grounds of the estate is up to you, but a quick detour to take a gander at the grand Gibside Chapel and beautiful ruins of the Orangery and Gibside Hall is well worth it.
Gibside's riverside pathway offers some stunning views of the Derwent River valley and nearby Nine Arches Viaduct and if you're really lucky you might just spot a red kite. Speaking of birdwatching, fans of our feathered friends will want to stop by Snipes Wood where Gibside's bird hide is located and species like the great spotted woodpecker are often glimpsed.
The National Trust has several suggested routes of varying difficulty for walkers to try and from 3 May to 14 September, Gibside will be open until 9pm on Fridays and Saturdays – the perfect opportunity for a summer evening stroll when the nights start getting lighter and longer.
I Love Newcastle Magazine would love to hear your thoughts about the above post, so please feel free to share them in the comments box below.