With the trend for craft beers and independent distilleries showing no sign of going away, there is a great range of locally made drinks on offer to get you in the 'spirit' this Christmas.
Whether you are meeting friends for Christmas drinks, or looking for that perfect gift for your most hipster friend you can find a local tipple which hits the spot.
After trawling the taps and distilleries of the region, we have rounded up six ideas of the most amazing alcoholic awesomeness you can fit in a glass, and wrapped it up just for you:
Newcastle Gin at Bealim House
The Newcastle Gin Company is the city's first commercial distillery in over 200 years.
Based next to the ancient City Wall, the distillery uses age-old techniques, traditionally brewing its creations in a 450L copper pot.
It takes seventy-two hours to brew its gin, using techniques such as maceration, where the botanicals are sliced and diced to expose a larger surface area, and vapour infusion, where the base spirit and the botanicals are kept separate and infused through vaporisation.
Its pride and joy is The Newcastle Gin Company gin, infused with botanicals including juniper, hibiscus and ginger.
Newcastle Gin Company – £38 per bottle;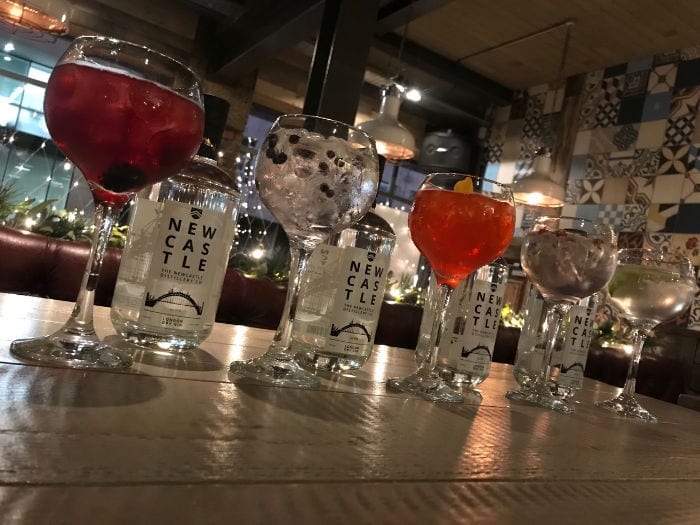 Anarchy Brew Co.
A relatively new company, Anarchy Brew Co. began in 2012, amidst the grassy fields of the Northumberland countryside.
A small operation, it produces tasty beers of big flavours.
Noticing a gap in the North East market for flavoured ale, Anarchy developed an eclectic selection, including Sublime Chaos, inspired by early mornings, infused with coffee beans that add warm notes of cocoa. Fruity flavours infused the popular Blonde Star, with grapefruit, lemon and passion fruit slicing through the body of the ale, and Citra Star expands on this, featuring sharp zings of lime.
The locally inspired Boot Boys recalls the taste of Newcastle Brown Ale, enhanced with sweet caramel and nutty notes.
A couple of cans are the perfect gift for an adventurous beer lover this Christmas.
£2.39 a can;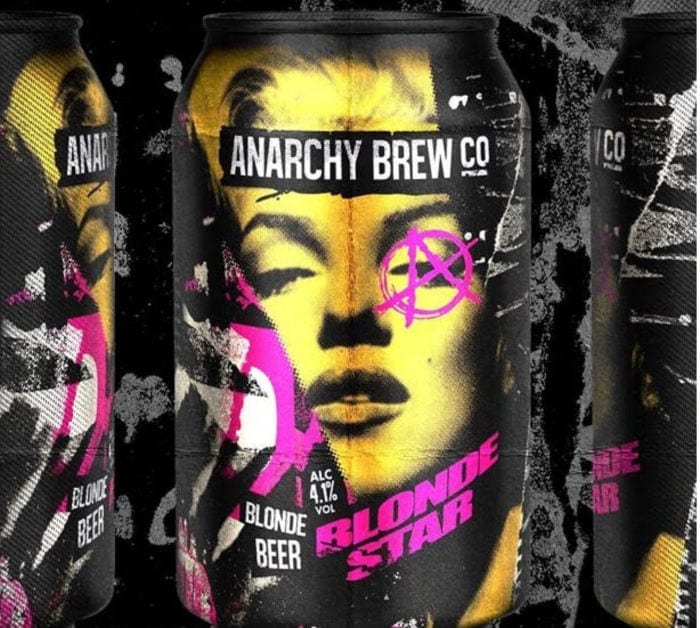 Steampunk Spirits
Based just across the Tyne in Gateshead, Steampunk Spirits takes inspiration from, as the name suggests, the quirky steampunk genre.
Although their product range is limited, a curious mix of spirits and merchandise as t-shirts with the skull logo emblazoned on the front sell for £15 each, the actual selection of drinks is varied.
Specialising in both gin and rum, Steampunk Spirits also produce a spirit made from gin.
With an ABV of 20%, it is the perfect present for the family lightweight, sold in two tasty flavours, Parma violet and rose petal.
Prudence Rose Petal £23; Florence Parma Violet £24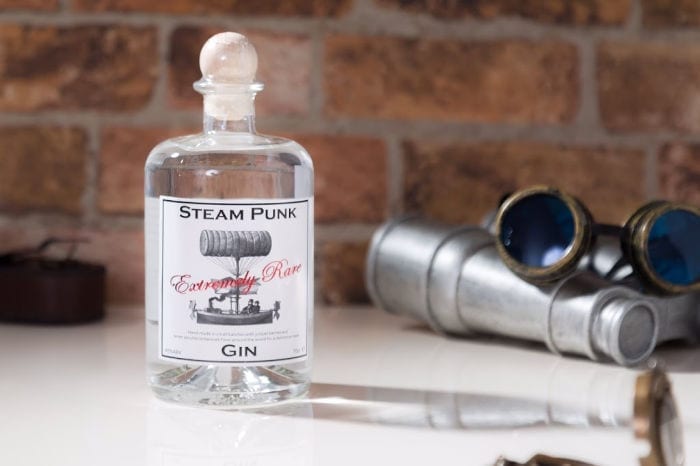 Jack Cain's Premium Gin
Named after the entrepreneur and rebel brewer of the time, Jack Cain's Premium Gin is another brand grounded in local history.
Having illicitly brewed and bottled gin throughout the 19thCentury, Cain was based in Northumberland before settling in the Tyne Valleys where he supplied members of the Industrial Revolution with hard liquor.
Still going strong at 40% alc, its blended with Northumbrian spring water and botanicals, including elderflower, which gives the gin a flowery nose as you sip and swirl it in your mouth.
£24.99 per bottle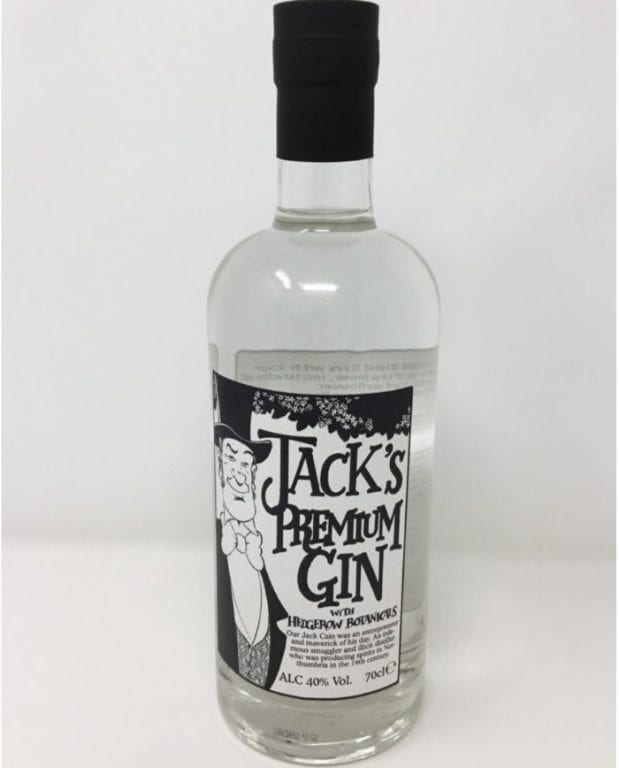 Wylam Brewery
Named for their founders, John Boyle and Robin Leighton, who first began masterminding recipes in the village of Wylam, Wylam Brewery is based in the Palace of the Arts in Exhibition Park.
Operating a tap, the brewery is the perfect spot for a cool brew on a summer night as well as on New Year's Eve as it hosts The Whole Hogmanay III… A New Year's Eve Celebration.
Brewing since 2000, Wylam offers a range from core keg beers, including the Macchiato, which is infused with luxurious hazelnut praline coffee, to core cask beers, like the Galatia, with its strong notes of ripe orange.
For beer exclusive to the North East, choose from the heritage cask beers. Named for the famous Angel of the North, Angel is a citrusy, spicy brew, bound to make your taste buds tingle, and Collingwood is a sweet blend of honey and tangerine, enhanced with pine notes for a fresh finish.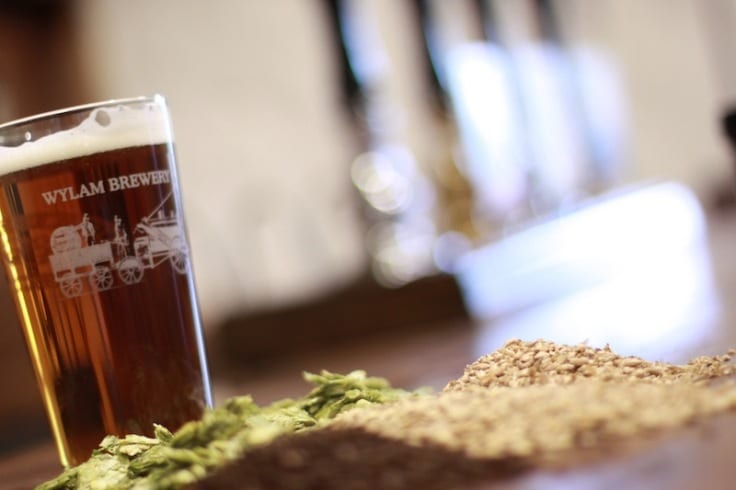 I Love Newcastle Magazine would love to hear your thoughts about the above post, so please feel free to share them in the comments box below.