October was always going to be the busiest of months for UK rock band, Twister, and so it's proving to be.
Having begun at The Box in Glasgow, the quartet, consisting of Stevie Stoker, Jake Grimes, Matt Whittaker and Joe Major, continue to earn rave reviews and recently had their THIRD album launch party at the O2 Academy, where they were supported, very ably, by Catalyse, Craig Roddam Band, and Singapore Safehouse.
The evening was a sell-out success as their new album, 'Designed State of Mind,' went down a storm and the after-party at Filthy's was nothing short of a deserved celebration.
So, how do you follow up the biggest night on your calendar?
Well how about being the support act for internationally acclaimed rock band, Tygers of Pan Tang at The Cluny as they release their next album on October 21.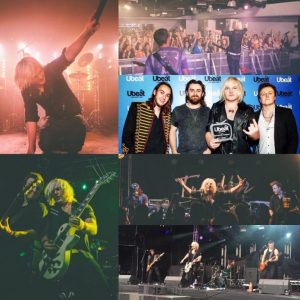 By the time they hit The Cluny Twister will have also played at The Cavendish Arms in London and appeared at Oxjam (also at The Cluny) before they finish off their tour with St Christopher's (London Bridge) and at The Buccaneer in Filey on October 29 – twister fans will certainly be in heaven before the year is out.
Now, with commendations coming from the like of Johnny Doom and Kerrang Radio, and regular support coming from Stephen & Anne Lambert (EGH Radio Rocks), Terri Morris (Music Matters) and Emma Scott (Pluggin' Baby), the lads are getting the airplay they more than deserve.
This year's UBeat TV awards will see the lads running for SEVEN titles including Best Music Video (Trees), Best Album (Designed State of Mind), Best Songwriter (Stevie Stoker) and Best Band – it'll be some night that's for sure, they're even going to be performing then as well.
To see Twister at the upcoming Tygers of Pan Tang gig at The Cluny AND to purchase the new album by Twister, 'Designed State of Mind'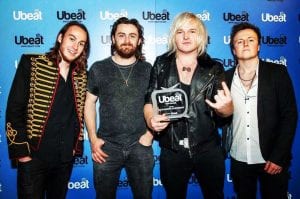 I Love Newcastle Magazine would love to hear your thoughts about the above post, so please feel free to share them in the comments box below.