AS THE gin resurgence shows no signs of slowing Newcastle bar The Botanist has high spirits following a successful 'Ginuary', with a local product becoming a best seller.
During a month which can often see hospitality trading dip, the Monument Mall bar declared January 'Ginuary' – offering two for one on a range of gin brands including Sunderland distilled Poetic License which was served over 1,000 times.
The bar's unique take on a January sale formed a collaboration with gin brands currently listed in The New World Gin List, which features gins produced locally to a collection of the company's sites, including Poetic License as The Botanist Newcastle's chosen pairing.
Since being added to the list of unique spirits from artisan and small-batch distilleries around the country which helped the North East brand achieve listings nationwide, Poetic License has proven popular with gin fans drinking at The Botanist, and is served by its expert bartenders with a grapefruit wedge, mint sprig and recommended premium tonic.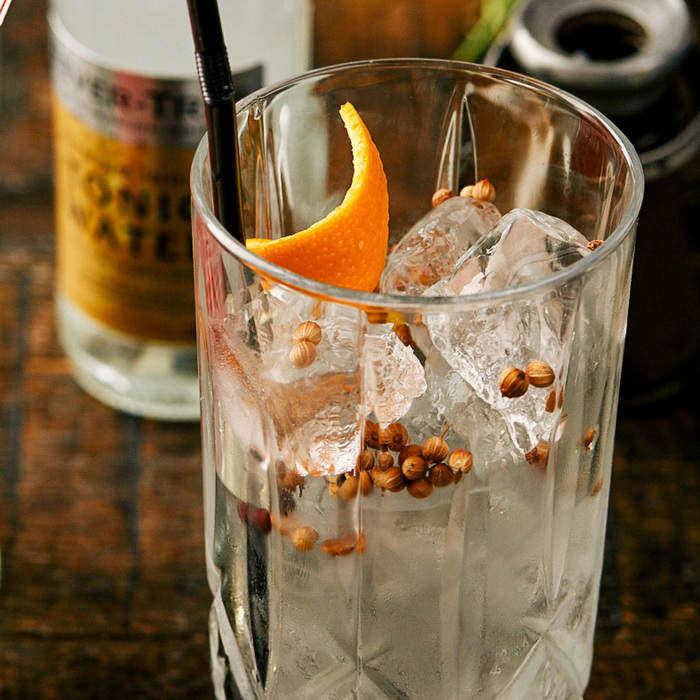 North East gin fans were also given an opportunity to brush up on their knowledge of the popular spirit at The Botanist's 'Ginsense' evening, which involved using all different senses to sample and select a range of gins in partnership with the UK's gin collaborative, A World of Gin.
Andrew Shiel-Redfern, general manager at The Botanist Newcastle, said: "Our Ginuary sale and Ginsense evening proved that January definitely wasn't dry in Newcastle and it's great to see the region supporting a local brand in Poetic License. Our love affair with gin shows no signs of ending and our New World Gin List continues to be popular, allowing us to support and raise awareness of smaller and unique distillers."
The top 10 selling gins at The Botanist Newcastle in January:
Tanqueray
Poetic Licence
Masons
Langley's
William Chase GB
Hendricks
Bombay Sapphire
Brockmans
Forest Gin
Hayman's Sloe Gin
For more information on The Botanist Newcastle and for bookings call 0191 261 6307 or email: newcastlebookings@thebotanist.uk.com.
I Love Newcastle Magazine would love to hear your thoughts about the above post, so please feel free to share them in the comments box below.