Over the years Newcastle has given the world some amazing gifts – stotties, Greggs, Ant and Dec. It's not just nourishing eats and TV talent either. The Toon is also responsible for the birth of many indispensable Geordie inventions too.
You probably already know some of the more famous Geordie inventions like Newcastle Brown Ale (the clue is in the name) or the pioneering steam locomotive that was Robert Stephenson's Rocket.
But not many people know that Geordies were behind some of the most useful inventions in the world, from windscreen wipers to light switches. Basically, a lot of things we take for granted and use in everyday life were invented right here in Newcastle … and no, we're not talking about the Brown Ale again.
Lucozade
Originally called 'Glucozade', Lucozade was invented by Newcastle chemist William Owen in 1927 as a means of providing people suffering from colds and flu with a quick and easy source of energy. Owen sold his product to Beecham in 1938 for a reported £10,000 –almost £700,000 in today's money – where it was renamed Lucozade. Eventually, Lucozade was marketed more as a sports drink which resulted in a gloriously 80s advert starring Olympic runner Daley Thompson running around and chugging the drink to the tune of Iron Maiden.
These days, the healing and energising properties of Lucozade are widely disputed but anyone who's suffered an almighty hangover can tell you that sweet, orange nectar is a lifesaver.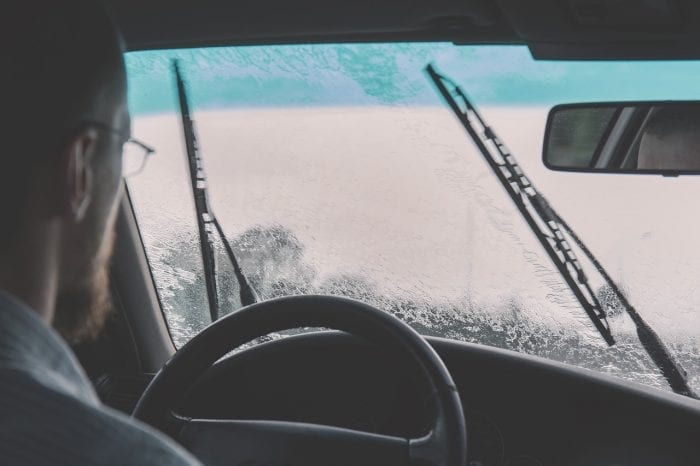 Windscreen wipers
It was on a stormy night back in 1908 that Whitley Bay resident Gladstone Adams invented the windscreen wiper. The official photographer for Newcastle United was on his way back from watching the Magpies lose to the Wolverhampton Wanderers at the FA Cup Final when it started snowing.
After having to stop several times to clear his windscreen by hand, Adams had a lightbulb moment and dreamt up a device that would enable drivers to clean their windscreen as they drove and thus the world's first windscreen wiper was born. Adams' original prototype – a simple design consisting of wood, a piece of rubber and some string – was patented in 1911 and is today on display at the Discovery Museum.
The Lifeboat
There's a bit of a squabble over who really invented the first purpose-built lifeboat, but there's no disputing it was a local invention.
After a violent storm in 1789 caused a ship to wreck and lose its entire crew in the mouth of the Tyne, a competition was held in South Shields to design a lifeboat. Two local men, William Wouldhave and Henry Greathead, entered the competition and according to the RNLI the final product was based on both men's designs. However, it was Greathead who built the lifeboat based on that design and he seemed more than happy to take credit for its creation much to Wouldhave's dismay. Whether you believe Greathead or Wouldhave was the rightful inventor of the lifeboat, there's no doubt it was born in South Shields.
Light switches
As the light bulb is a local invention, it makes perfect sense that the light switch would be too. In fact, it was witnessing a public demonstration of Joseph Swan's light bulb in 1880 that inspired fellow local genius John Henry Holmes to invent the quick break light switch.
Holmes was so taken by Swan's work that he asked the elder inventor to take him on as an apprentice several times to no avail. Undeterred, Holmes went into business as an electrical contractor and eventually patented his light switch in 1884. The design still forms the basis of most modern light switches in use today.
Domestos
Today owned by corporate giants Unilever, Domestos was actually invented back in 1929 right here in Newcastle by a local dentist called Wilfred Handley. Made with diluted sodium hypochlorite he sourced from the ICI chemical plant in Billingham, Handley first started producing Domestos in his family's garden shed. After setting up a company named the Hygiene Disinfectant Company, he started selling his product door-to-door to local housewives.
Soon enough Handley was hawking enough Domestos to invest in a couple of local factories where he branched out into other products including Stergene, a wool washing detergent, and Sqezy – the first ever washing-up liquid to be sold in a squeezable bottle.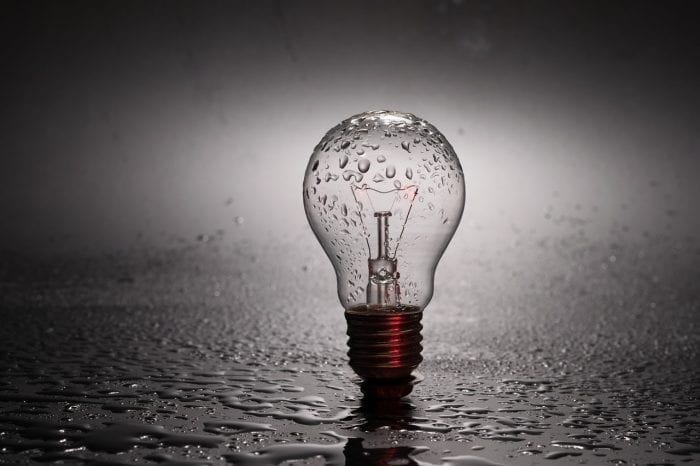 Incandescent Light Bulbs
Just like the lifeboat before it, there's a bit of confusion over who really invented the light bulb. A lot of people assume it was American inventor Thomas Edison but it was actually Sunderland-born Newcastle resident Joseph Swan who designed what would become the first commercially viable light bulb. Edison instead improved upon a previous design of Swan's and was just a bit better at marketing the product than Swan.
Rather than go head to head in the light bulb race, however, Swan and Edison eventually joined forces to form the Edison and Swan Electric Light Company, colloquially known as Ediswan. Bet they had a few arguments about whose name came first though.
Aeroplane joystick
Like many inventions, just who has the right to claim they invented the aeroplane joystick is a tad murky to say the least.
Some say it was French flying pioneer Louis Bleriot while others swear it was American aviator James Henry Joyce. Somewhere among the many competing claimants was local aviator, sportsman and all-round entrepreneur Arthur Edward George who in 1910 built an aeroplane which incorporated his joystick design. It was the first joystick that enabled pilots to control a plane's roll, pitch and yaw – the three critical parameters of flight dynamics, apparently – and was reportedly referred to by its inventor as the 'George stick'.
I Love Newcastle Magazine would love to hear your thoughts about the above post, so please feel free to share them in the comments box below.