Chris Cross the Magician has announced a Dazzling Variety Entertainment Extravaganza Performance for the Homeless people of Newcastle to take place on Christmas Day.
"The Chris Cross Christmas Conviviality Cabaret Show" will feature World-Class performers including Hula-hooping Circus Showgirl Rosy Bloomers, who has performed in Zippo's Circus. Nat Lunatrick will be danger juggling on top of a 10ft unicycle and BGT Semi-Finalist & One half of The Mimic Men, Cal Halbert will be bringing smiles all round. Chris will be performing both some of his Miraculous Magic tricks & a bit of Daring Escapology on stage too.
Chris, who will host the show on Christmas Day at Crisis' Christmas centre in Ouseburn, writes:
"To a lot of us, Christmas Day is a Happy time of the year, when we indulge in Feasts and Luxury Products. That's all well and good, but do spare a thought for the large amount of people in a less fortunate situation – people who don't have a roof over their heads, no Christmas dinner in front of them and no family to spend their Christmas with. Imagine being cold, hungry & homeless on Christmas Day, alone on the streets of an empty Newcastle city centre.
I wouldn't fancy it, like. I think what CRISIS aredoing is great. They're serving up Christmas Dinners in a safe and festive environment – without charities like these, there wouldn't be anywhere for the homeless to go on Christmas Day.
Alongside the Christmas Dinner and Festive Surroundings, by putting on a proper variety show for them too, they get a chance to see something that extra bit special, that usually you'd only be able to see by buying an expensive theatre ticket.
Live Entertainment in theatres was once for everyone and all would attend on a nightly basis, the rich and the not so rich, but now it seems that it's primarily for the higher classes due to the costly ticket prices – not to mention all of the other additional fees they add on top, too! Whether you're a regular theatre goer or not, a show at Christmas time is almost like tradition to a lot of families – you need look no further than the success of great pantomimes all around the region, which run for 50 dates and more to sell out audiences each year!"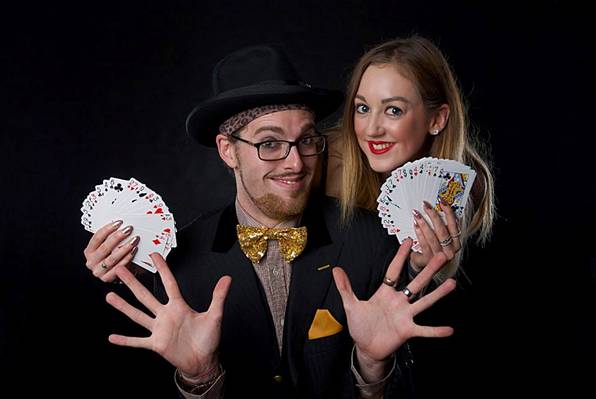 Chris added:
"I believe Live Entertainment should be accessible for everyone. The people with money and the people without. That's why I'm thrilled to be curating and hosting a show on Christmas Day for the homeless people in my home city and to be bringing LIVE Entertainment to those who can't afford it and not just the people who can!"
Crisis at Christmas is a lifeline for homeless people in Newcastle, it provides immediate help for homeless people at a critical time – offering support and companionship during the festive period and the opportunity to leave homelessness behind for good. This is only made possible through the generosity of thousands of volunteers, individuals, community organisations and companies who donate money, time, skills, goods and services.
Ian Richards, Head of Crisis at Christmas, said:
"Crisis at Christmas simply would not be possible without the generosity of our donors, volunteers and partners. We would like to thank Chris Cross and all of the performers taking part in "The Chris Cross Christmas Conviviality Cabaret!" for their donation of this fantastic line up which helps us provide a lifeline for homeless people this Christmas, as well as the chance to take their first steps out of homelessness."
The Show is part of a bigger program of Live Entertainment that Chris Cross is bringing to the region in 2017, which includes his 'Quayside Cabaret Club' & The Greatest Show on the Tyne at the Tyne Theatre…
Chris writes:
"80 years ago this very year, Charlie Chaplin predicted machines would take over the jobs that of real people in his wonderful movie 'Modern Times' and he wasn't wrong – Self Checkouts in supermarkets, automatic doors on trains and hotels, self service post offices, internet banking, fast ticket machines and so on. Soon the only people in a job will be people who make machines and the people who fix them! My aim is to bring the Splendour of the Decadent & Stylish 1920's Cabaret Shows back and Raise the Cabaret Culture in the North East by putting on a series of Variety Shows in 2017, encouraging people to get up off their sofas, away from their TV screens and games consoles and come and watch a LIVE Show! We are living in an ever-changing world and need to keep Entertainment LIVE!"
Visit: www.chris-cross.co.uk
Visit: www.royalmagician.co.uk
Facebook: /chriscrossentertainment
Follow Chris on Twitter: @TheChrisCross
I Love Newcastle Magazine would love to hear your thoughts about the above post, so please feel free to share them in the comments box below.