Maybe you've been trawling the shops for something that truly sums up how you feel about the person that gave you a place on the earth.
Perhaps you just can't find the right card to express how much she means to you.
Could it be because all of the cards in the shops say 'Mum' or 'Mother' when everyone in our fine city knows this special lady as their 'Mam'.
Its just as well those clever folk at Geordie Gifts are here to save the day again.
Fresh off the back of the success of their tongue-in-cheek Valentine's range, the colloquial card makers have launched a range of cards with that special matriarchal figure, the Geordie mam, in mind.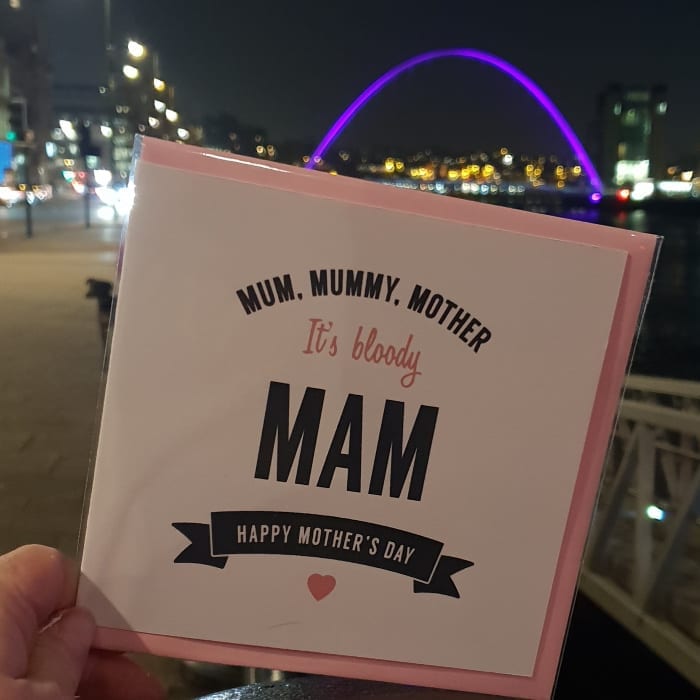 In honour of the pivotal role these women play in our lives, this card recognises that 'there's nee one out there, that's quite like me ma'.
Thanking her for teaching 'what's reet and what's wrang' the card says that 'everything a am', is 'doon to me mam'.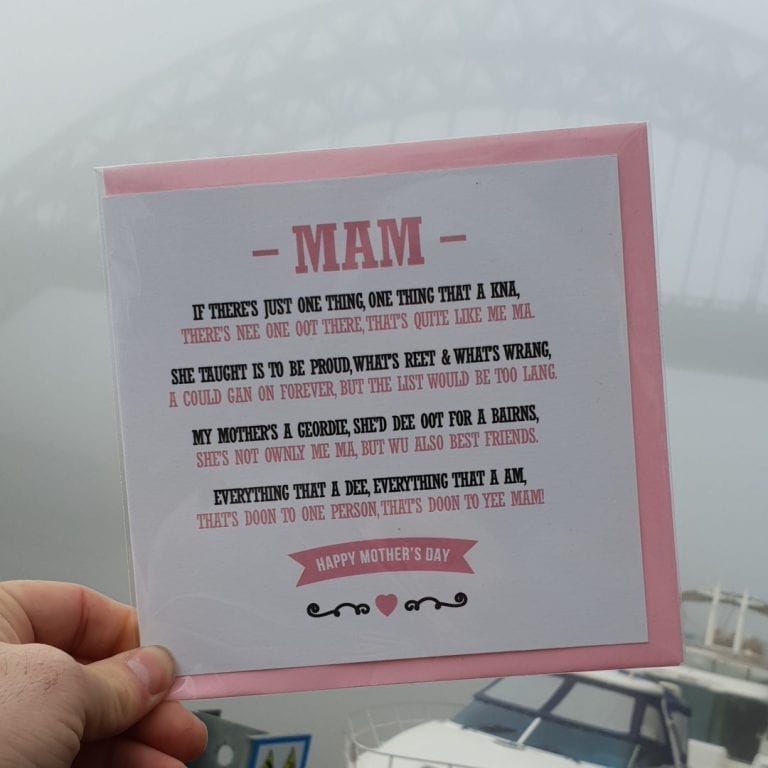 And acknowledging the role of comforter that many mams play, another Mother's Day card thanks Geordie mams for always being there for us.
With a cuddle and a 'divvent worry, it's ganna be alreet', they can put us at ease, and show how our mams are 'proper class'.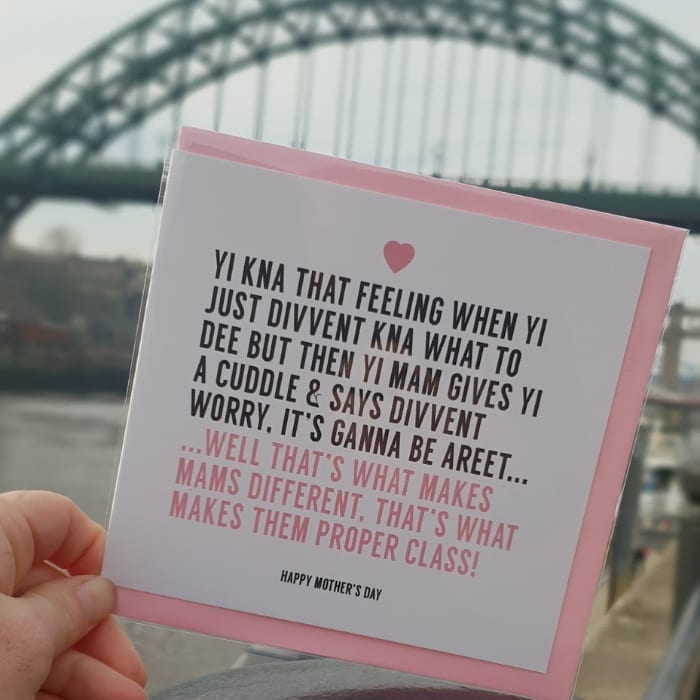 Geordie Gifts founder Craig Finnigan, designs and makes everything himself, and started selling online five years ago.
He has recently opened a shop in the heart of town, in the Grainger market and said:
"If there's one thing that unites all Geordies, the use of the word Mam! For so long the struggle to find a Mother's Day card with 'Mam' instead of Mum has been real.
"We've set out to make Mam cards more accessible and relatable to Geordies. The most important person in your life is, more often than not, your Mam so it makes sense to make sure you take the time to find her the perfect card!'
You can buy Geordie gifts in store or online, and you've still got time before Mother's Day next week.
I Love Newcastle Magazine would love to hear your thoughts about the above post, so please feel free to share them in the comments box below.