'Yi kna that feeling when yiv been away and yi see the Tyne Bridge again for the forst time… I love yee more than that'.
Captured by the Lighthouse Family in the video for hit single 'High', that feeling when you're coming home to the Motherland, and catch that first glimpse of our iconic bridge will make any Geordie's heart sing.
It's hard to love anything or anyone more than that…but if you do, you can now buy Valentine's cards expressing the true depth of your feelings thanks to local company Geordie Gifts.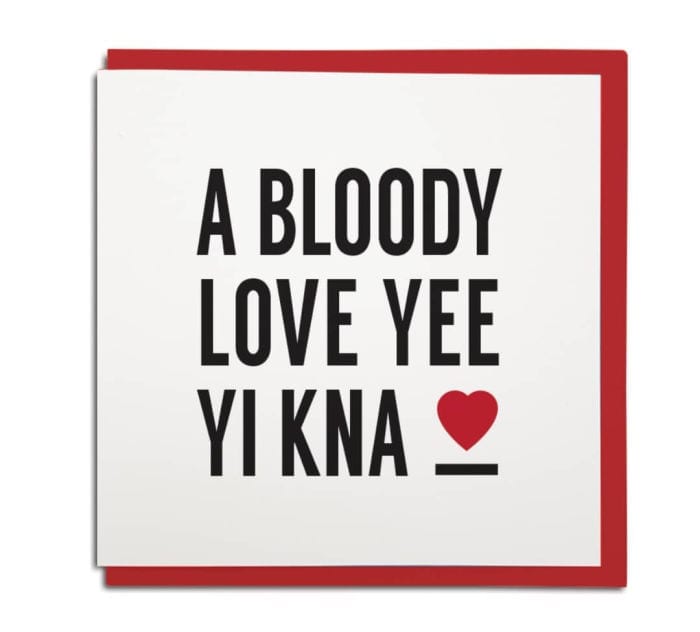 As well as the Tyne Bridge range there's a whole host of other Valentine's cards designed to appeal to the Geordie sense of humour.
Emblazened with slogans from the cheeky 'Av washed me balls pet' to the gushing 'Yi geet lush as oot' or the highly romantic 'Yee'll dee for me' the cards are perfect for any Newcastle lover.
There's also one which says 'we gan together like' and then lists great things that anyone in Newcastle would put together like 'Tyne and Bridge' or 'Greggs and Stottie'.
Or the fairly direct 'To dee list' with just one thing on it… 'Yee'.
As well as Valentine's Cards, the 'heartfelt' slogans are also available on plaques, keyrings, coasters, mugs, teddy bears and candles.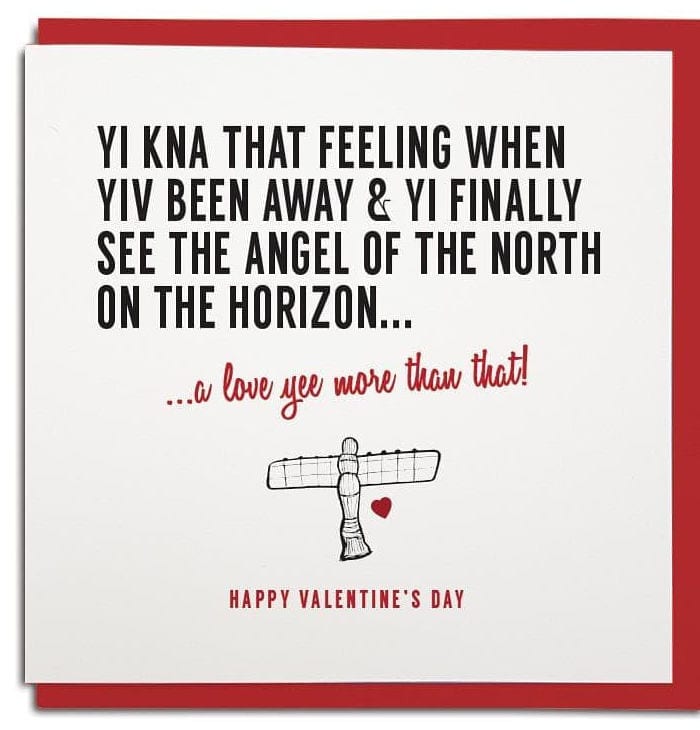 Geordie Gifts is the brainchild of Craig Finnigan who designs and makes everything himself.
He started off selling online five years ago, before getting a stall at the Quayside Market and has just opened up a shop in the Grainger Market.
He said: "The idea behind the
Valentine's Day
range was to capture the
Geordie
humour but in a way which made a connection to anyone from Newcastle.
"In particular, with the the Tyne Bridge design, our most popular card this year, I wanted something which captured a feeling every
Geordie
knows.
"Every
Geordie
understands that special feeling of seeing the Tyne Bridge for the first time again after being away.
"To then say you love someone more than that feeling, it has to mean a lot!"
The range is available from the new Geordie Gifts store at the Grainger Market or online with prices starting from £2.99.
I Love Newcastle Magazine would love to hear your thoughts about the above post, so please feel free to share them in the comments box below.