Ghetto Golf has quickly become a household name, with venues in Liverpool and Birmingham kicking up a storm,
And next stop is the Toon, with the biggest Ghetto Golf in the country due to open in the Clay Shed at Hoult's Yard, Walker Road, next month.
Founded in 2016 by Kip Piper and Danny Bolger, Ghetto Golf prides itself on creativity and all things wacky.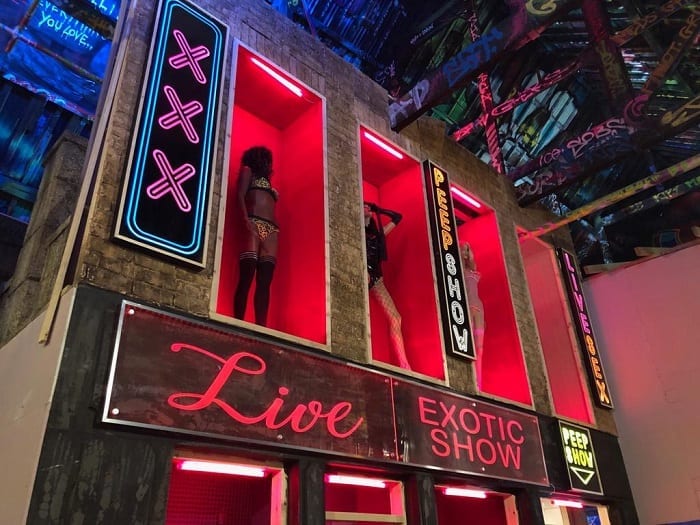 Stepping inside, you are immediately greeted by hundreds of swinging lights, colourful spray paint murals and funky rhythms pumping through the building. Entering the Ghetto Golf mini universe, a huge contrast of props and decor can be seen, from an Amsterdam sex shop window, to a post-apocalyptic playground. There is really no place like it.
Every venue is littered with graffiti, with local artists contributing their work to every venue, making each hole completely different from the last.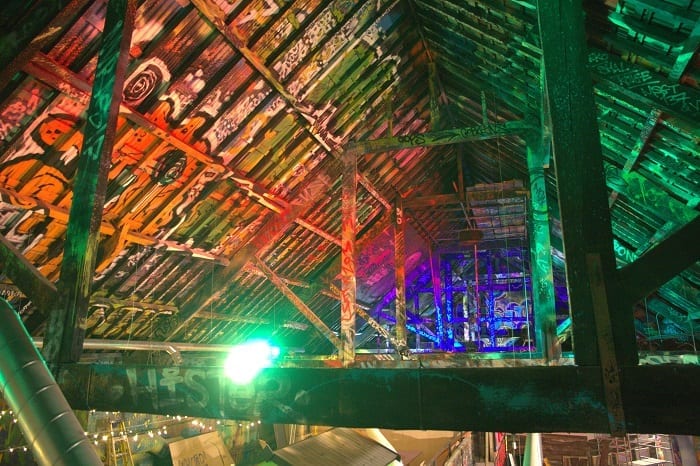 Walking past the main seating area, decorated to look like a destroyed, spray-painted art museum, founder Kip Piper says: "There's 50 local artists who worked here, and we have our own in-house artists too. Whenever we come to a new city, we reach out and invite everyone to come down. We basically provide canvases, canvases you wouldn't usually get for these guys, or that's legally for them to come and play with.
"We try and create our own little world, and when you're in here it's all about just good fun. Sometimes it's nostalgic, sometimes it's a little bit dark, sometimes it's funny. We try and include everything we can.
"For just £10 per person, golfers get a course of 18 holes, each with a wacky twist. Apart from two or three holes similar to other venues, every single hole is brand new to Newcastle, making this Ghetto Golf a completely different experience to any other city.
New additions include a giant life-size teddy picker hole, a grimy public toilet theme (wouldn't fancy trying to get that ball back) and a replica of Newcastle's very own Crown Posada, with the exact stain-glass windows to match.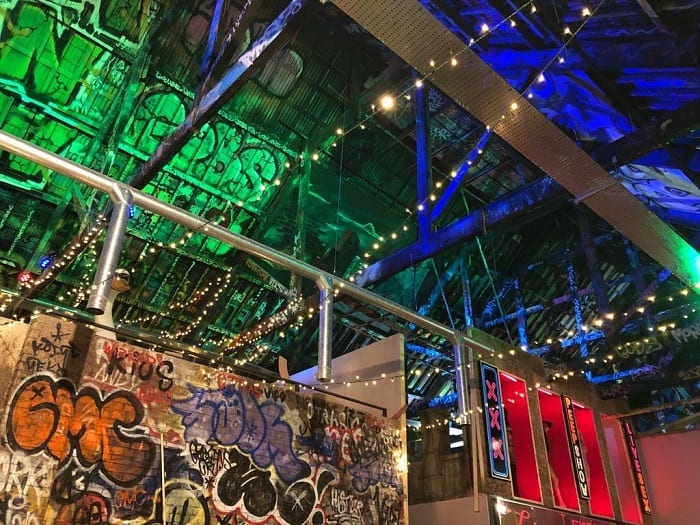 Our favourite, however, is the Jesmond Kyle hole, which includes a recreation of the studio used for The Jeremy Kyle Show where you can sit and have a go at playing the man yourself. This hole was installed as a way for Danny and Kip to poke fun at the recent poverty porn scandal.
"One of the reasons we wanted to do it is because we wanted to make a bit of a statement in terms of TV and it exploiting people," Kip said. "We're kind of quite set on making a statement. We just wanted to make people think too.
"So why are they coming to Newcastle? Well, after huge success in Liverpool, Kip hopes that the people of Newcastle will love the new Ghetto Golf, due to the similar sense of humour both cities share. "We just love the city," says Kip. "We had a few different choices but we wanted to come here because we thought the people of the city would appreciate the humour in it."
Ghetto Golf is open from 5pm on weekdays and 12pm on weekends and stays open until 1am every single night, meaning the party doesn't stop on a school night. But it's not all about the golf. Whether you're having a game, just drinking, or cheering on your mates, everyone is welcome to enjoy the experience in any part of the venue.
"We put a big emphasis on this bar area," Kip said, "making it as big as possible and as comfy as possible, if people wanna come just to soak up the atmosphere. There's a lot of cheering going on on the courses, there'a a lot of good vibes, so we try and make sure we provide a bit of everything."
All that golfing can work up an appetite but there's no chance anyone will go hungry here.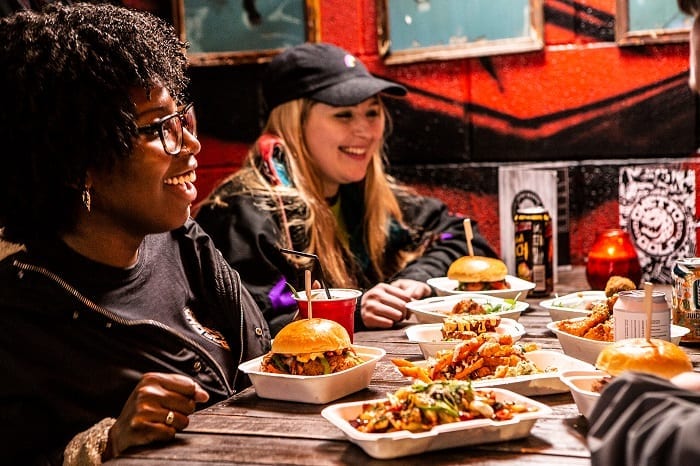 Ghetto Golf's food partner in crime "Apocalypse Cow' have got a huge menu of artisan burgers and freshly cooked briskets to satisfy those cravings. We've got our eye on the Kamikaze loaded fries – Korean pork, chilli, onion, char sui sauce and siracha mayo, all tossed together to deliver a fusion of potato-y goodness. Y-UM.
But it's not all meaty madness. Apocalypse Cow, just like Ghetto Golf, want to welcome everyone, regardless of their dietary requirements. So vegans and lactose intolerants can enjoy meat-free burgers and nachos as much as the next person.
If you're not totally starving but need to line your stomach before you hit the bar, try the Twisted Tapas – Apocalypse Cow's take on small plates and sharers. Choose from mac and cheese bites, veggie spring rolls, and, of course, some good old, finger-lickin' good, chicken wings. Go on. Get that face messy.
Next for Ghetto Golf Newcastle is a garden. And a big one at that. With hopes of extending the outdoor area with more seating and potentially regular BBQs, it looks like Hoult's Yard is going to be the place for the summer.
Beyond that, Ghetto Golf has plans to open more venues across the country in places like Glasgow and Leeds.But before then, Newcastle they're coming for ya!
Ghetto Golf opens on the 5th of July. To book click here. https://www.ghettogolf.co.uk/newcastle/
I Love Newcastle Magazine would love to hear your thoughts about the above post, so please feel free to share them in the comments box below.