The increasing number of restaurants in Newcastle is continuously growing, which means the local pub industry is having to up their game in order to stand out.
The Denton, located on West road, is an informal Geordie pub host to a new menu. I visited The Denton for a Saturday lunch to try out the new foods they had to offer and was welcomed with open arms by the friendly staff.
Straight off I noticed positives about this pub, not only does it have free parking facilities on the outside, but has a good atmosphere on the inside. There were many punters having a quiet Saturday afternoon drink in the recently refurbished bar. The decor of the bar has improved dramatically over the past decades, yet has kept a northern feel due to the staff and cask ales.
It is nice to see an older pub which is a little outside of the city centre still drawing in trade from all over. With its modern feel, background music and cosy fires, this pub has something for everyone welcoming locals and newcomers.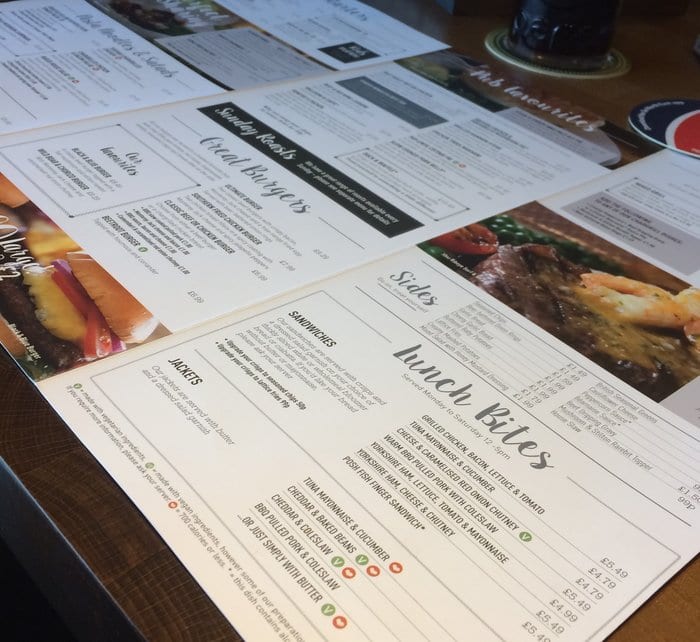 The first thing I noticed about the new menu was the range of food, there was certainly enough to choose from. With a set menu starting from just £4.49 for one course, it is definitely affordable and good value for money. As well as this I was impressed with the scope of food, from a brunch menu, buffet menu, main menu, Sunday menu, children's menu and a range of food for dietary requirements, it would be almost impossible to find something you would not enjoy.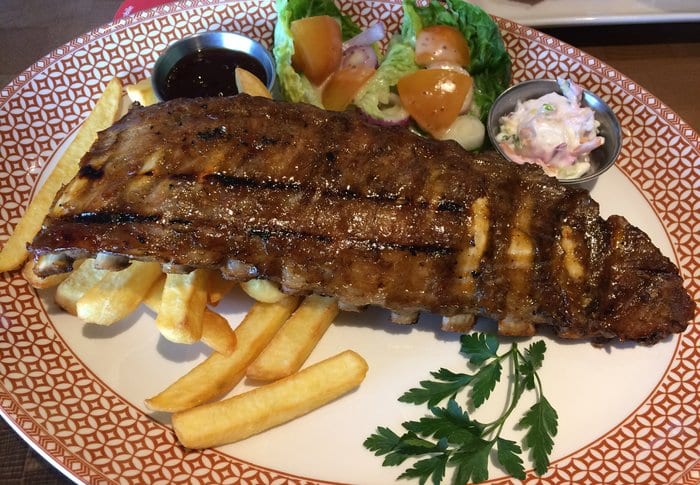 For my meal, I wanted to go large so chose Cornish kiln smoked pork ribs (£9.99), this came with chips, salad and coleslaw. The food was a good portion size and was nicely presented, but other than that it was quite disappointing. The ribs were described as having a honey glaze, however, were pretty dry, luckily alongside the ribs was some BBQ sauce which made them much more enjoyable. The main was adequate, demonstrating, 'you get what you pay for'.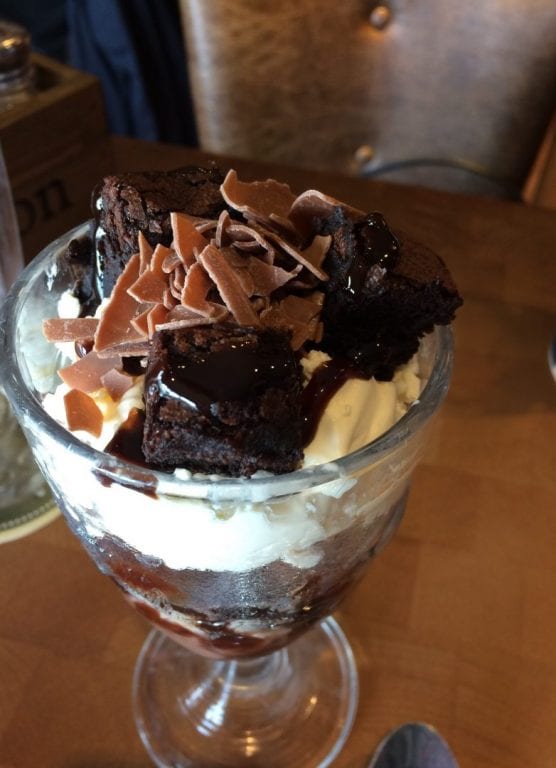 Next was dessert which was very enjoyable! You can't go wrong with a sundae, especially a chocolate and baileys sundae (£4.49). With liquor based deserts it can be quite hit or miss whether or not you can actually taste the alcohol, this was not an issue at The Denton, the baileys was prominent which, in my opinion, made it all the better. In addition, there was warm brownie chunks, chocolate ice cream and whipped cream, a splendid way to finish off the meal.
The menu was great, the staff were friendly and the service was extremely good. Nevertheless, the food is definitely described best as cheap and cheerful. The Denton is a lovely northern pub and although the food was not the best I have ever had, it would not put me off going in the future and trying something else from the extensive menu.
Visit: http://www.emberinns.co.uk/nationalsearch/northwest/the-denton-newcastle-upon-tyne
I Love Newcastle Magazine would love to hear your thoughts about the above post, so please feel free to share them in the comments box below.