In just under three weeks the Great North 10k will return to Gateshead, continuing a memorable Summer of running in the North East.
The Great North 10k is accessible and welcoming to all, whether seasoned club runners, or people new to the sport of running looking to take part in their first ever event.
The event retains all of the best bits which have proved a big hit with participants in previous years, most notably the route which takes runners on a tour of the Tyne river and past some of the city's most famous landmarks.
The race finale inside Gateshead Stadium gives runners a very special opportunity to enjoy their own finish line moment on the track that saw athletic superstars such as Dina Asher-Smith perform in May.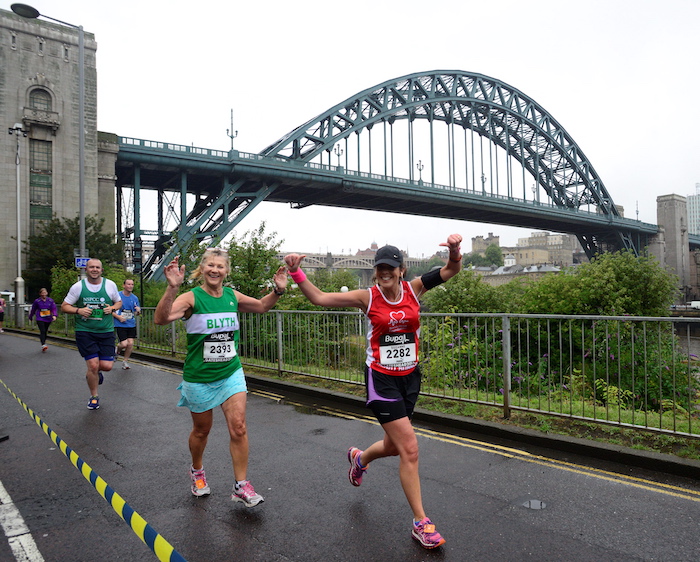 Renowned for a relaxed and fun atmosphere, the Great North 10k will also feature the infamous 'Slog on the Tyne' hill section, three on-course entertainments including a 'Fog on the Tyne' music zone, and the 'Rehydration Station Crew' manned by firefighters.
And it's not all about the adults, as the event also includes the Great North Family Run, a 1 mile challenge for the running stars of the future (age 3+) to take centre stage and earn their own medal.
"It's been nearly two years since we saw high-fives at the finish, runners posing with medals, and finisher's t-shirts being worn with pride," said Paul Foster, Chief Executive of The Great Run Company.
"We can't wait to celebrate running together again at the Great North 10k.
"To keep runners safe there will be additional safety measures in place – but the thrill of being part of a big running event and the unbeatable feeling of crossing the finish line, will be even more special this year.
"It's a unique event that will have you smiling from start to finish, and to help at the end we always promise runners a warm Geordie welcome into the Stadium with music blaring and tannoys blazing.
"Whether you do it for the challenge, to fundraise, for the medal, or simply for fun, join us because this year it's all about the comeback!"
The Great North 10k takes place on Sunday 4th July. For more information and to enter visit greatrun.org/north10k.
I Love Newcastle Magazine would love to hear your thoughts about the above post, so please feel free to share them in the comments box below.