So… after winning my amazing Mulberry Handbag worth a staggering £1600, (see the previous blog post here) courtesy of Capital FM and The Handbag Clinic, I knew I needed a cleaning kit to look after this bad boy!. I never look after anything, my shoes get ruined, my new car is a shit tip but who could possibly NOT look after this beauty?. I love handbags and shoes, oh and coats, I have a thing about coats so you can imagine the screams of glee when I won. To keep my bag in tip top condition I just had to order this amazing Handbag Essentials Care Kit available from The Handbag Clinic priced at £49.95, a small price to pay to keep your expensive leather handbags looking their best. Included in the kit is: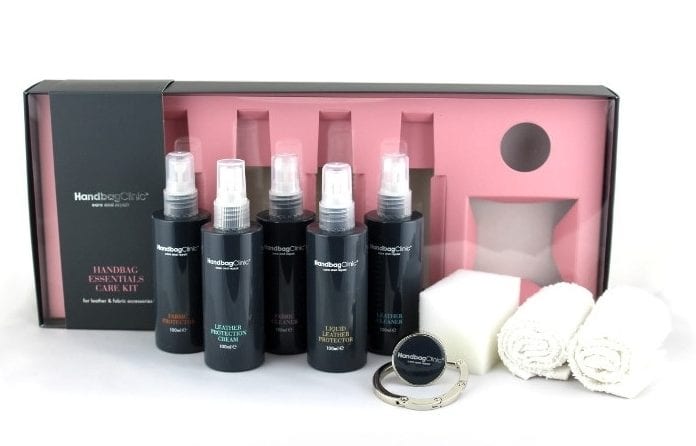 100ml Fabric protector
100ml Leather cleaner
100ml Fabric cleaner
100ml Leather protection cream
100ml Liquid leather protector
cloth
Handbag Hook
I will be putting this kit to good use on some of my old leather handbags to bring them back to life and it will be on hand to preserve my new one! Well done Handbag Clinic for bringing this amazing piece of kit #loveyourhandbags xxxxxx
I Love Newcastle Magazine would love to hear your thoughts about the above post, so please feel free to share them in the comments box below.