Chester-le-Street's 630-year-old Lumley Castle has become the first historic site in the UK to open an escape room.
And it is welcoming adventurers and would-be detectives keen to take part in a thrilling game to reveal the tragic story of the castle's most famous ghost.
Visitors to the castle, which is one of County Durham's oldest hotels, can take part in a race against time to lift the curse upon Lady Lily of Lumley.
Legend has it that in the 14th century, Lady Lily was cast down a well by Catholic priests for renouncing her faith, and her ghost has been seen roaming the halls ever since.
Now, the escape room, in the castle's former beer cellar, gives players the chance to find out what really happened to Lady Lily.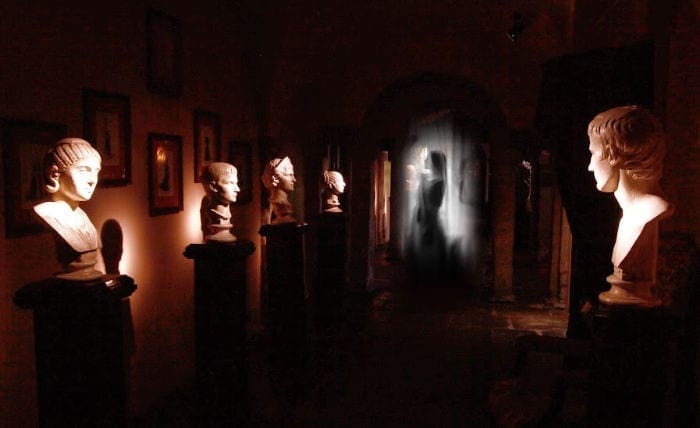 Players can unlock the mystery by solving a series of clues and puzzles – but they only have an hour in which to lift her curse.
The new attraction has been developed by Escape Rooms Durham and director Sam Lupton said that the combination of romance and tragedy surrounding Lily of Lumley allowed his team to get really creative:
"Not only do you have this amazing story, but Lumley Castle is an exceptional building," he said.
"Obviously, we couldn't tamper with the structure as it's such an important site, but suffice to say the layout of the old beer cellar gave us lots of scope for a really exciting game."
One of the first to try out the new escape room was the four-star hotel's general manager, Ed Stephenson, who said: "It was absolutely brilliant.
"Such thought and imagination have gone into creating the clues and you and your team members just get so caught up in trying to solve the puzzles that the time flies by.
"We completed it – but only by the skin of our teeth. It was great fun and I can see this appealing to everyone, from families staying at the hotel, to groups of friends or even work colleagues looking for something unusual to do and experience."
The escape room experience is open to residents and non-residents alike with the option to add an overnight stay, afternoon tea package, or dinner in the hotel's highly acclaimed Black Knight restaurant at the time of booking.
And although the story centres around the legend of Lily of Lumley, the experience is family friendly, designed to be played in teams of up to six and suitable for anyone over the age of ten.
I Love Newcastle Magazine would love to hear your thoughts about the above post, so please feel free to share them in the comments box below.