WITH the festive season upon us, we aren't short of opportunities to overindulge and stray away from our fitness regimes, as we unwind and socialise with family and friends.
However staying active over the Christmas break can help to start your New Year's resolution early, and leave you feeling great for the year ahead.
North East-based Precision Fitness has designed a manageable routine of simple exercises which can be done at home in less than 15 minutes, making it realistic to keep festive fit – without having to miss a moment of the merriment.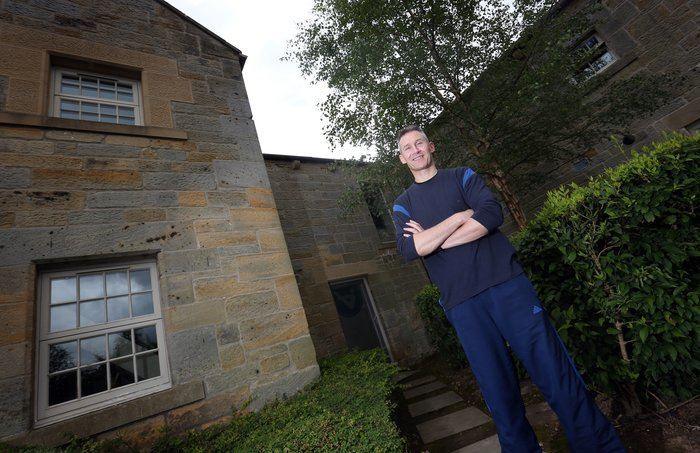 The benefits of staying active over the holidays include:
Activating muscles
Mobilising joints
Reducing any aches and pains
Improving circulation
Improving posture
Stretching muscles
Aiding digestion
Try the below simple exercises at home and feel the benefits:
Full Body
Leg pull front: In a press up position lift one leg off the floor by six inches. Rock the raised leg backwards and forwards through your supporting ankle/foot three times and change leg. Repeat for three sets on each side.
Upper Body
Side bend with rotation: Lie on your side with your legs straight, propping yourself up with one of your elbows. Rotate your upper body forward leading with your free arm keeping your pelvis facing forward. Repeat six times on each side.
Swan dive: Lie face down, and position your hands just in front of your shoulders with palms flat to the floor. Push down through your hands to lift your upper body away from the floor, trying not to compress your lower spine. Hold for a few seconds and return back to the starting position. Repeat six times.
Lower Body
Glute bridge: Lie on your back with your knees bent up and feet flat on the floor. Push down into your feet and drive the hips up whilst keeping your back straight. Hold for a few seconds and return back to the starting position. Repeat 15 times.
Leg pull through to split squat: From a high kneel, bring one leg through into a split stance position with one leg in front of the other. Press your body into a standing position then bend both knees, returning back to a kneeling split stand. Repeat 10 times on each leg.
Adrian Bell, Precision Fitness owner, said: "Keeping active throughout the holidays can bring so many benefits and leave you feeling good as you enter the New Year, it's also more manageable than people may think, without getting in the way of spending time with family and friends.
"Why not get your loved ones involved, by either sticking to a routine of simple exercises at home, or going out on a gentle walk whilst enjoying each other's company – a great way to socialise and help boost energy levels. The added bonus of fresh air and the region's beautiful coastal and countryside scenery can also be a great mood enhancer!"
For more information on Precision Fitness and to book a class or personal training session call 01670 785 759 or visit: www.precisionfitness.org.uk.
I Love Newcastle Magazine would love to hear your thoughts about the above post, so please feel free to share them in the comments box below.