Thaikhun's master mixologists challenge customers to create their own cocktail creations to celebrate Dry January and win an 'Orange Card'
To help beat the January blues, Thaikhun – the award-winning Thai street food restaurant – is offering budding mixologists the chance to win free Thai food for a year by giving their favourite cocktails a tee-total twist.
With more people than ever before choosing a soft drink when eating and drinking out and the nationwide Dry January campaign continuing to grow in popularity, Thaikhun is asking customers to create their most original, flavoursome and inventive cocktail to win an exclusive Thaikhun 'Orange Card'.
Launching later this month, the 'Orange Card' entitles holders to free meals at Thaikhun for a whole year and is exclusively available to those who are nominated as 'local heroes' thanks to their community efforts, challenges they have overcome or heart-warming of why they should be an 'Orange Card' holder.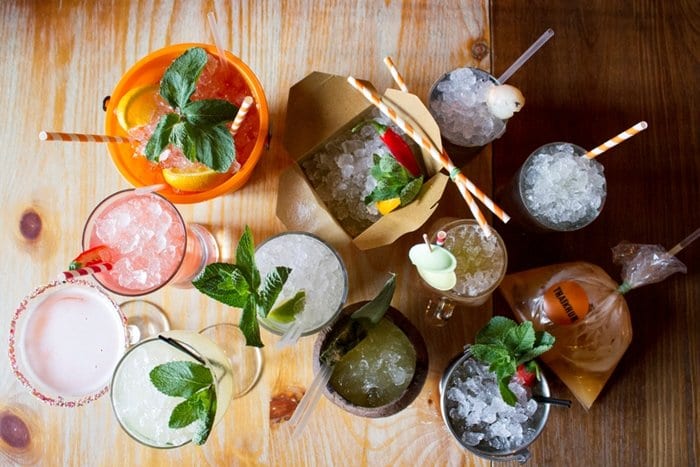 The winner of Thaikhun's Dry January competition will be one of the first in the country join the 'Orange Card' club, as well as having their winning Mocktail placed on menus throughout February with £1 of every sale going towards the Thai Children's Trust; supporting orphans, refugees, disadvantaged children and vulnerable women in Thailand.
To enter, hopefuls are tasked to submit their Mocktail recipe along with a photo or video of their creation and why their drink is the winning tipple, to www.thaikhun.co.uk by 20 January 2017. Entrants will be judged by the restaurant's mixologists for flavour, originality and creativity with the top two put up for public vote to crown the ultimate winner.
Ian Leigh, managing director of Thaikhun says: "With more and more of our customers ordering soft drinks when visiting our restaurants, we wanted to give our customers the chance to have their say on what's on our drinks menu. The Dry January competition is a great way for guests to experiment with unique flavour combinations and recipes inspired by the streets of Thailand and we can't wait to see what creations they come up with.
"With the launch of our sought-after 'Orange Card' and offering diners 40% off their bill when booking in advance throughout this month, we're determined to help people beat the January blues!"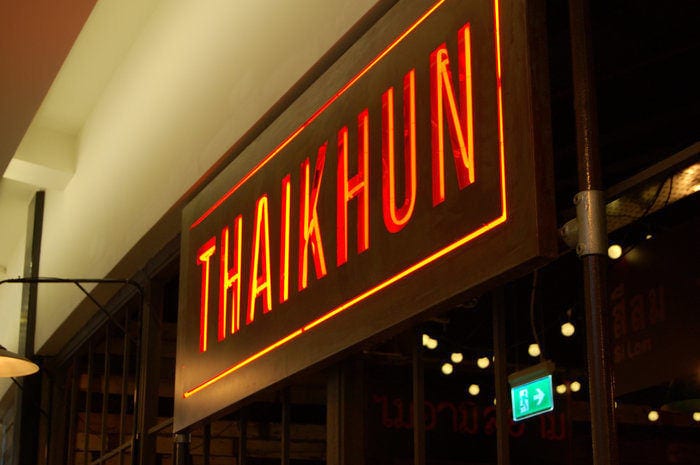 Inspirited by street food found in cities throughout Thailand, Thaikhun was initially conceived by Kim Kaewkraikhot, a former street hawker from a town two hours North of Bangkok. Its menu – food and drink – takes inspiration from her original stalls in the heart of the country's bustling street food markets with each designed to recreate a traditional Thai street scene. The vibrant décor incorporates bric-a-brac, a tuk-tuk and specially selected artefacts, all imported from Thailand to create a memorable dining experience.
To find out more about Thaikhun and the restaurant's Dry January competition visit www.thaikhun.co.uk, follow @Thaikhun on Twitter or @Thaikhun on Instagram.
Terms and Conditions
Dry January Offer
All entries to be completed by 20th January, one entry per person, social head to head will be online 23rd – 25th January with the winner announced – 26th January. Don't forget must be alcohol free!
Orange Card Loyalty
If you are the lucky winner of a Thaikhun Orange Card it entitles you to TWO free meals for a year every time you dine with us, only valid for the year you are given one. The card entitles two people to dine for free up to the value of £70 on each visit. Reasonable usage will be expected and monitored, card cannot be given to anyone else to use. Valid in all Thaikhun restaurants across the country.
I Love Newcastle Magazine would love to hear your thoughts about the above post, so please feel free to share them in the comments box below.