AFTER sell out shows at the Edinburgh Fringe and Live Theatre, infamous sketch troupe Mixtape are back with a new 90s show.
In celebration of this most bangin' decade, Mixtape bring you a show crammed full of super fly 90s hits. From boy bands to dance anthems, grunge and summer hits this show's gonna be off the chain.
Know your Spice Girls from your S-Club? Your Offspring from your Green Day? Dig out your 90s crop tops and docs, brush off your Discman, and bring a team along and see who will win the highly coveted Golden Mixtape trophy! Boo ya!
On Friday 18 May Mixtape will be performing at Live Theatre and on Friday 30 June they'll be bringing the show to the brand new venue The Peacock in Sunderland.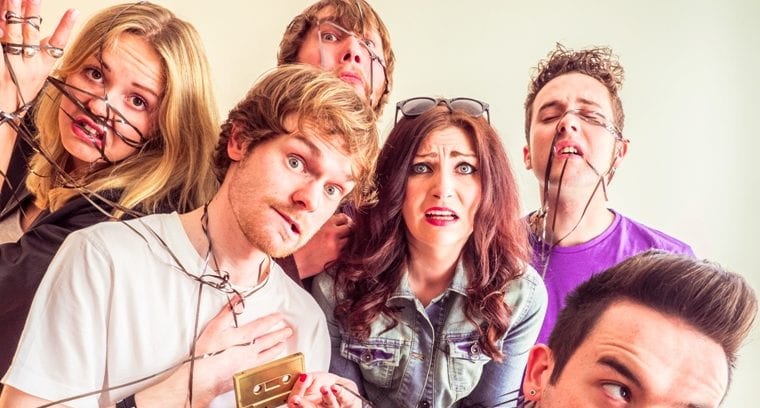 Part sketch show and part music quiz, Mixtape is the perfect night out for music, comedy and pub quiz fans. Bring a team along and have the chance of winning one of the highly coveted Golden Mixtapes by guessing the songs, bands and artists that inspire the sketches. The rules? Only the lyrics from the song can be used to form the sketches' script and the running time of the sketch can't be longer than the track that inspired it.
The audience plays in teams to guess which songs and bands inspire the sketches. The team with the highest score at the end of the night will walk away with the Golden Mixtape.
Mixtape is performed and written by some of the most exciting theatre makers in the North East. The Mixtapers for this show are NE performers James Barton, Steven Blackshaw, Jessica Dawson, Natasha Haws, Dale Jewitt, Lewis Jobson, Caroline Liversidge and Melanie Rashbrooke.
Fancy dress is highly encouraged with the best 90s dressed team winning a prize.
The Mixtapers regularly upload comedy sound-bites, videos and images to their Twitter @ukmixtape
Mixtape is suitable for 14+ and contains adult content. At Live Theatre tickets are £10 full price and£8 concessions. At The Peacock tickets are £5.
I Love Newcastle Magazine would love to hear your thoughts about the above post, so please feel free to share them in the comments box below.