A swanky new underground cinema is getting ready to open on the site of the former Legends nightclub on Grey Street.
Everyman Cinema is a boutique cinema chain which offers movie lovers a touch of luxury, and it looks like the Newcastle venue is coming soon.
Work on the site is ongoing, and Everyman has recently submitted licensing applications to to serve alcohol and open until 1am seven days a week.
Newcastle will add to the firm's 21 boutique picture houses around the UK, joining the likes of London, Leeds and Liverpool.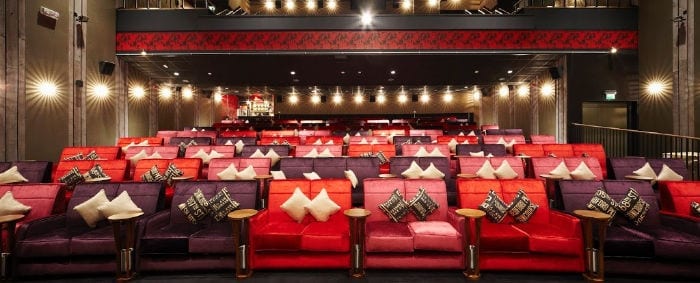 The company has confirmed that if the licence applications are approved, the new cinema is scheduled to open in late Spring 2019.
The Newcastle Everyman will show a mixture of new releases, classics and art house movies in plush surroundings.
On it's website it claims to be "redefining cinema" bringing "a warm and friendly atmosphere, with an excellent food and drink selection and fantastic customer service".
The £3m project has transformed the basement of Earl Grey House on Newcastle's Grey Street into a four-screen cinema with a bar and restaurant.
Karen Read, director at KLR Planning who has been working with Everyman Cinema said: "It is an exciting addition to the city, contributing to the diversity of entertainment on offer, as well as bringing a vacant listed building back into economic use and creating some 30 new jobs."
Earl Grey House was built in 1837 in the heart of Grainger Town. It originally had a housing space upstairs and large shop floor down below, but in 1899 the basement was converted into a tea-room.
Binns department store moved in in the 1930s, and then the building was refurbished in 1980.
It was home to the famous Legends night spot from 1982 until the club closed its doors in 2013.
I Love Newcastle Magazine would love to hear your thoughts about the above post, so please feel free to share them in the comments box below.