THE Jolly Fisherman on the Quay sailed into Newcastle last month and following a successful launch already has plans lined up for the new season.
As autumn approaches, the venue will bring wine and whisky tasting evenings as well as live music sessions to the Quayside, offering a whole lot more than just quality food and fantastic views.
The first wine evening will be hosted in November, which will see a sommelier from the restaurant's wine suppliers, l'Art du Vin, lead an insightful tasting session, discussing the flavours found in a selection of blends from the wine list, before a three course meal is served.
Adding eclectic sounds to the restaurant's bar twice a month will be local acoustic singer James Hedley. Providing an ideal setting for casual drinks, whether after work or at the weekend, the bar area boasts an extensive wine selection, as well as cocktails created by a dedicated cocktail manager, and a selection of beers, ales, spirits and soft drinks.
An early bird drinks package can soon be redeemed, available to people working at businesses in the Quayside area, offering discounts on after work drinks for those looking to enjoy some social time with colleagues out of the office, or meet up with friends at the end of the day.
"I'm really pleased with the response that The Jolly Fisherman on the Quay has had and am looking forward to our future as part of Newcastle's dining scene."
Since its launch, the restaurant's take on seasonal food made using the best fresh seafood and locally sourced produce has proven popular with the region's foodies.
Available Monday to Saturday from 12pm to 3pm, the lunch menu includes the Famous Jolly Fisherman Crab Sandwich, Local Oak Smoked Salmon and North Sea Prawn Sandwich, North Shields landed Haddock Fish and Chips and Jolly's Seafood Platter.
Found on the first floor and boasting impressive views of the Quayside, the restaurant's A la Carte dining room serves dishes including Grilled Aged Rib Eye Steak, Roasted Sole, Rock Pool Local Seafood and Sea Vegetables and Northumberland Lamb Rump, available Thursday to Saturday from 6pm to 9pm.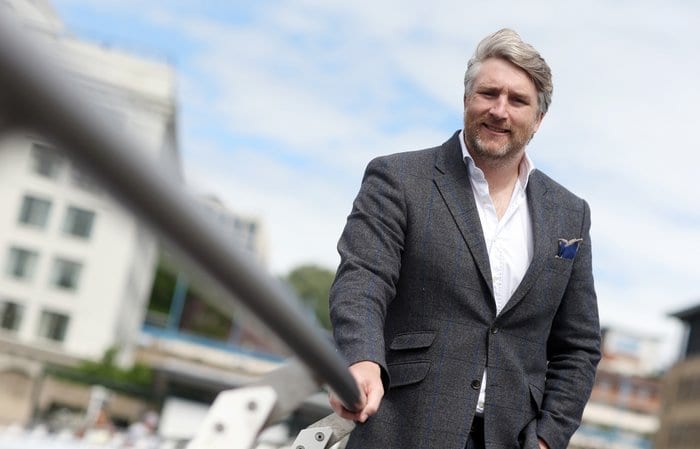 David Whitehead, owner of The Jolly Fisherman on the Quay, spoke to I Love Newcastle Magazine and said: "As we approach our first full month in business we're keen to build on the restaurant's great start and continue to bring top quality food to the Quayside, as well as special events and entertainment to enhance both our dining and casual drinks offerings.
"Our central Quayside location sees us surrounded by a host of businesses, so we're keen to offer workers special discounts on after work drinks. We're even thinking ahead to Christmas and have created a fantastic festive menu, ideal for businesses yet to book somewhere special for a work Christmas party, as well as those who like to dine out during the festive season with family and friends.
"I'm really pleased with the response that The Jolly Fisherman on the Quay has had and am looking forward to our future as part of Newcastle's dining scene."
INFO
For more information on The Jolly Fisherman on the Quay and for bookings call 0191 261 7011.
I Love Newcastle Magazine would love to hear your thoughts about the above post, so please feel free to share them in the comments box below.