The UK's largest art, craft and design gallery and an award-winning independent bookseller have started a new chapter together in the Ouseburn Valley.
The Biscuit Factory has teamed up with Corbridge-based Forum Books to launch a mini pop-up bookshop; a unique collaboration within the UK.
The Book Hus can be found within The Biscuit Factory's ground floor SHOP and will stock as many as 100 eclectic titles at any given time.
Forum Books will curate a selection of books on an ongoing basis, encompassing art, design, food, travel and fiction, plus a handpicked selection of titles about the North East.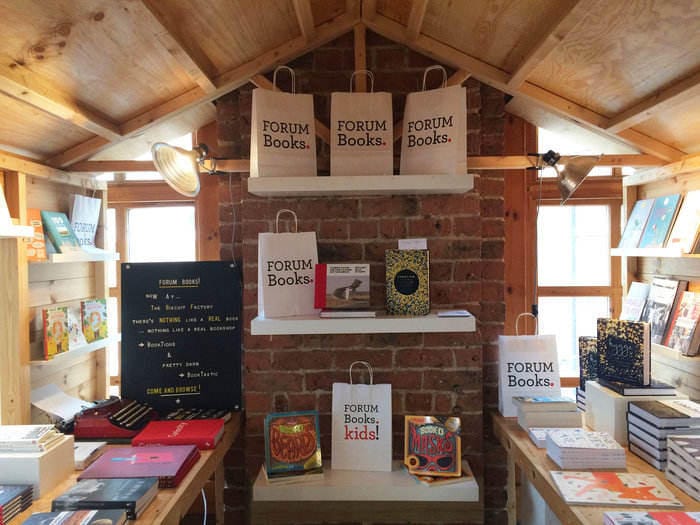 Lauren Baker, SHOP curator says: "We've partnered with Forum Books to offer a new range to our visitors, and fill what we saw as a missing piece in the puzzle of the Ouseburn. There are no independent booksellers – aside from our neighbours Seven Stories, catering for the children's market – in Newcastle, so we're delighted to bring Forum Books to a new audience."
Helen Stanton, owner of Forum Books, adds: 'We're big fans of The Biscuit Factory and Ouseburn, and love connecting readers with books they might not otherwise find – this feels the right place to be!"
In the coming months, the businesses will be collaborating on a series of exclusive author events.
To find out more, visit The Biscuit Factory at www.thebiscuitfactory.com and Forum Books at www.forumbooksandkids.com
I Love Newcastle Magazine would love to hear your thoughts about the above post, so please feel free to share them in the comments box below.