Independent North East gallery, The Biscuit Factory, unveils its new spring exhibition on 3 March with a headline show from Scottish artist and musician, Steven Lindsay.
The Ouseburn-based gallery exhibits and sells work from more than 200 artists every season from the North East, across the UK and internationally.
Its headline artist this spring, Steven Lindsay, graduated from Glasgow School of Art in 1986 and was the frontman of Scottish pop band, The Big Dish. Steven's work is mostly figurative, focusing on light, structure and composition. His new collection deals with vulnerability, continuous passage, flow and isolation and features striking images of swimmers, pilots and even pilgrims.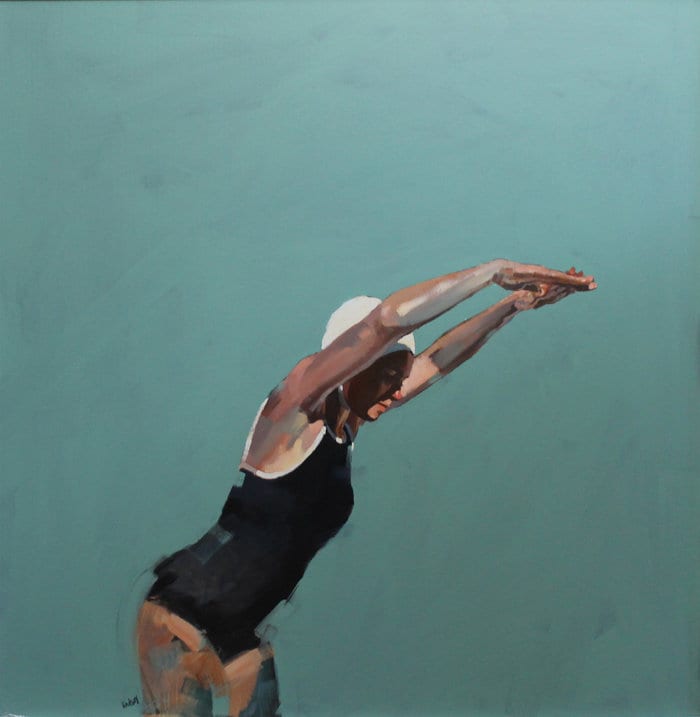 Gallery curator, Sam Knowles says: "When I first encountered Steven's paintings I was immediately struck by his graceful, stylish figures with painterly brush marks set against seemingly empty backgrounds. The ultimate effect of his paintings is sophisticated, arresting and thoughtful imagery that rightly places him as one of the most interesting figurative artists working in the UK today."
Other highlights this spring include colourful animal portraits from Susannah Nathanson; a retrospective from acclaimed sculptor Malcolm Yorke; and work from ceramicist Michelle Bianco, who combines an interest in architectural forms and geometry with inspiration from the natural world.
Just in time for the wedding season, the gallery's new handmade jewellery – one of the largest collections in the city – will include new bejewelled pieces from Mabel Hasell, showcasing a lost wax casting process; and chunky curved metal jewellery from Rhi Frankton which combine semi-precious stones with Welsh slate.
The spring exhibition opens with a free launch event out of hours on Friday 3 March, 6-9pm, open to the public. The show runs until the end of May 2017.
For more information, visit The Biscuit Factory website at www.thebiscuitfactory.com.
I Love Newcastle Magazine would love to hear your thoughts about the above post, so please feel free to share them in the comments box below.