Joe Meagher, owner of Newcastle-based Flat Caps Coffee has brewed up an idea which has caused quite a stir with Geordie coffee lovers.
'Flat Cap Joe' as he's known, has organised Newcastle/Gateshead's first ever coffee festival which will run through the whole of June and is split into two main parts.
The first part is a disloyalty card which has 8 independent coffee shops on it. The card is £15 (with all proceeds going to charity, 1 local – Newcastle carers and 1 international – chicchi di caffe) and allows you a free coffee at each of the 8 shops across the whole of June.
The second is 3 days of events held at shops across the Newcastle Gateshead area. This includes coffee shops and other businesses not on the disloyalty card. So the 28th,29th,30th of June will have coffee tastings, wine and beer tastings, live music, stand-up comedy, coffee competitions, quizzes etc. Some of the local roasteries are offering roastery tours too so there's lots happening over the 3 days to get people involved. The idea of the card is to get everyone around the shops during June to find out what's happening at the end of it.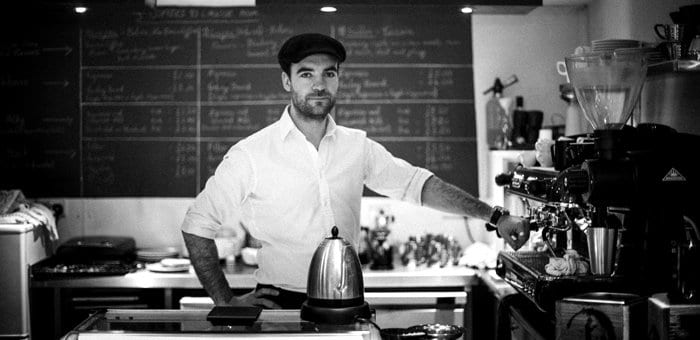 Speaking about how he conceived the idea, Joe commented:
"I conceived the idea after visiting Edinburgh during the fringe. I was there to work in a coffee shop to help them through an extraordinarily busy time due to the festival. I could help wonder how much a summer festival like that would really boost business for the independents in Newcastle especially at a usually quiet time of the year due to the students leaving the city. The best way I could start anything was to stick with what I know and start it as a coffee festival with the plan for it to outgrow coffee and become a city wife festival every year. I didn't want a specific location, I wanted the independent businesses to take control and run events at their own premises so people could get out and see what great little businesses we have."
Joe added: To help this we've produced a disloyalty card which you can buy and get a free coffee at 8 participating venues valid in all of June to help people get to all the event spots and see what's going on and when.
I know a lot of the coffee shop owners well so it wasn't too hard to get them onboard, they were happy to contribute by giving away free coffee to the disloyalty card holders and we've always had a sense of community between all the businesses so they think it's a great idea."
If you would like to participate in The Newcastle Coffee Festival please visit: www.newcastlecoffeefestival.com which has a link to buy the cards on and we will be adding the events on there this week and updating them as new ones are created.
I Love Newcastle Magazine would love to hear your thoughts about the above post, so please feel free to share them in the comments box below.