Chinese artist Shiquan Zou exhibits a series of paintings that travel across time and culture, between the two distinguished art realms of the east and the west.
The Illusionary Reality is an exploration of Zou's journeys both physically and spiritually from East to West, a space Zou believes is present between the real and the illusionary reconfiguration of the objects in his paintings.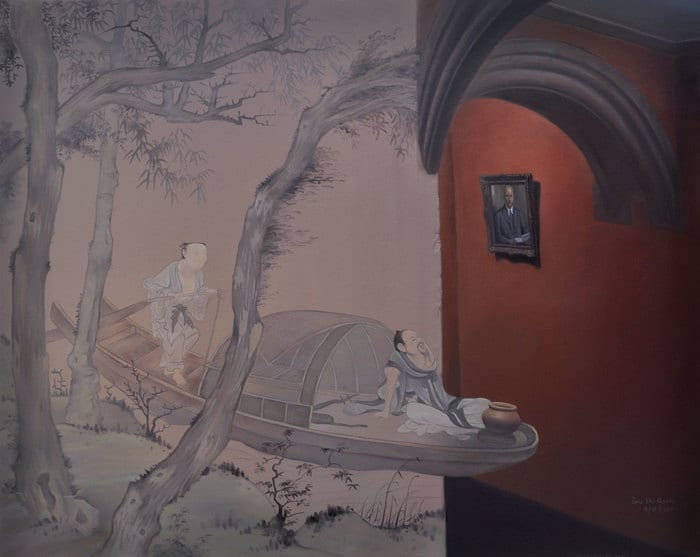 Zou's recent collection of paintings, takes its direction and influence from the Taoist philosopher, Zhuang Zi, who said, 'Things are not higher or lower than each other when observed on Tao (truth). However, when observed from the perspective of their own, they always discriminate each other'. Zou believes that it is only now that he has observed and absorbed both east and west that he can see the inner value of both sides.
"Every object has a concealed story and a sense of history. Mine is a process of talking with these objects and hearing their stories. The attempt to activate these ancient and sometimes ordinary things is to stand aloof above time and space and to find a quiet place in a noisy world" – Shiquan Zou
Shiquan Zou is an associate professor in Fine Art, in Chengdu College of Arts and Sciences, he lives and works in Chengdu.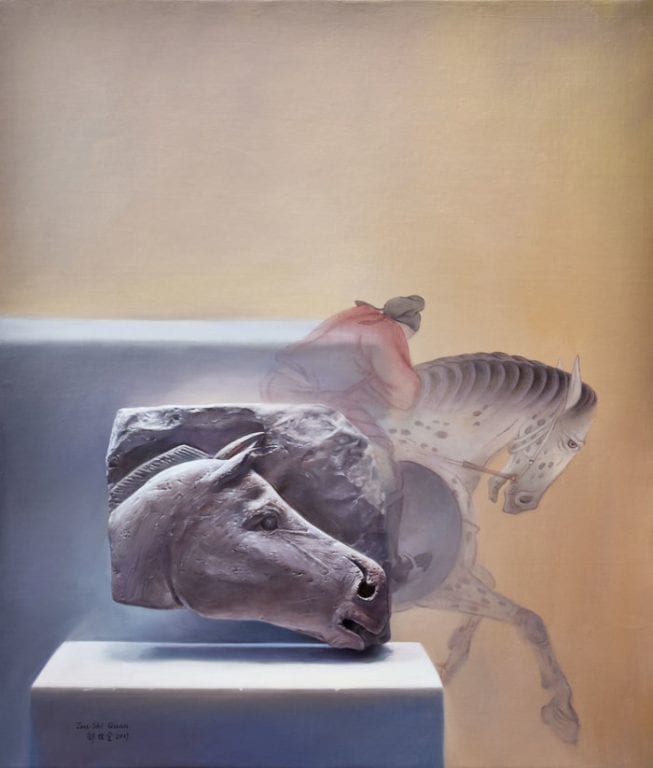 The preview for this exhibition takes on Friday 14th July, 6pm – 9pm, featuring music, food, and a chance to meet the artist.
The exhibition continues to be open from 19th July – 19th August, Wednesday to Saturday, 12pm – 5pm. Entry is free.
Abject Gallery, run by Breeze Creatives, is a new contemporary art gallery, in Newcastle city centre that exhibits a selection of national and international artists. Located on the 8th floor of Bamburgh House on Market Street East, the gallery is also known for its stunning views of the Quayside including the Tyne Bridge, Sage and BALTIC.
More information is available at www.abject.gallery or
https://breezecreatives.com/abject-gallery/shiquan-zou
WHEN & WHERE
Shiquan Zou: The Illusionary Reality
Preview: Friday 14th July 2017, 6:00pm – 9:00pm
Exhibition: 19th July – 19th August 2017
Opening Times: Wed – Sat, 12:00pm – 5:00pm
Location: Abject Gallery, 8th Floor, Bamburgh House, Market Street East, Newcastle upon Tyne, NE1 6BH
I Love Newcastle Magazine would love to hear your thoughts about the above post, so please feel free to share them in the comments box below.