The Biscuit Factory welcomes Great British Bake Off contestant, Flora Shedden to the gallery as part of its Spring Open Studios line-up this March.
The Open Studios weekend takes place bi-annually, in March and November, and spotlights art, craft and design in Newcastle's Ouseburn Valley, dubbed the cultural quarter of the city.
The Biscuit Factory has adopted a Spring Fete theme across both days, with Flora Shedden headlining on the Sunday, as part of the gallery's ongoing collaboration with Forum Books in Corbridge.
Twenty-year-old Flora, who was a semi-finalist in 2015's Great British Bake Off TV series, will be chatting about, and signing copies of, her newly published book Gatherings. The gallery's in-house café The Factory Kitchen will also be serving a selection of recipes from her book.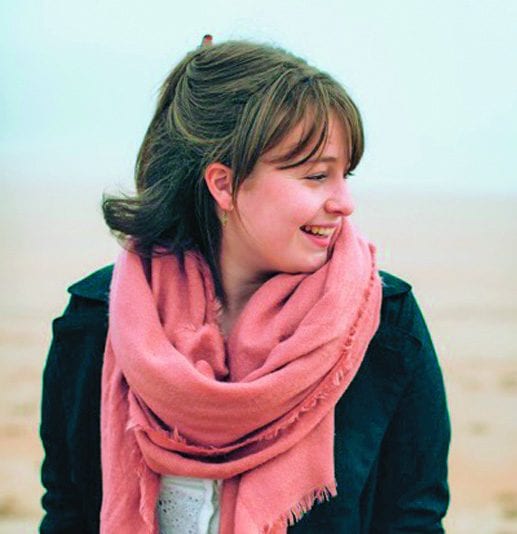 Other highlights to look out for across the weekend include a creative art hunt around the gallery, a bunting competition, plus live floral demonstrations.
The Spring Open Studios event takes place between 10am-5pm on 18 and 19 March 2017, in the Ouseburn. Alongside The Biscuit Factory, four other venues will be opening their studio doors, including: Northern Print, 36 Lime Street, Jim Edwards Studio Gallery and Mushroom Works.
The springtime event, now in its fourth year, is perfect for art buyers, culture enthusiasts and foodies, with the opportunity to buy direct from makers, watch artist demonstrations and take part in a range of creative activities.
Project Director, Rachel Brown says: "Open Studios has grown over the years, developing into more of a festival experience, where art making is at the core, but music, food and interactive opportunities allow other partners and venues to get involved to really showcase the breadth of independent and creative businesses that this area is celebrated for. "
For more information about this year's Spring Open Studios, including the full programme and venue details, visit: www.ouseburnopenstudios.org.
I Love Newcastle Magazine would love to hear your thoughts about the above post, so please feel free to share them in the comments box below.