Cross River Gorilla Project (CRGP) hosts a night INTO THE WILD at the Hancock Museum on Saturday 18th March at 7pm in aid of protecting and supporting the local animals and people of Cameroon.
Commissioned by International Charity, Environment and Rural Development Foundation (ERuDeF), The Cross River Gorilla Project has been created to protect the critically endangered Cross River Gorilla of highland Cameroon, as well to help support the local impoverished communities surrounding the highland areas.
The sell-out event will be attended by over 120 guests from across the globe, including ERuDef representative and winner of the prestigious Whitney Award for conservation Louis Nkembi and chair of The Cross River Gorilla Project UK, John Daniels. The event at the Hancock Museum is the finale of a series of mini-events to take place across the region involving student nights at Newcastle University, community days with local primary schools and a fundraiser at Kommunity based in Newcastle city centre.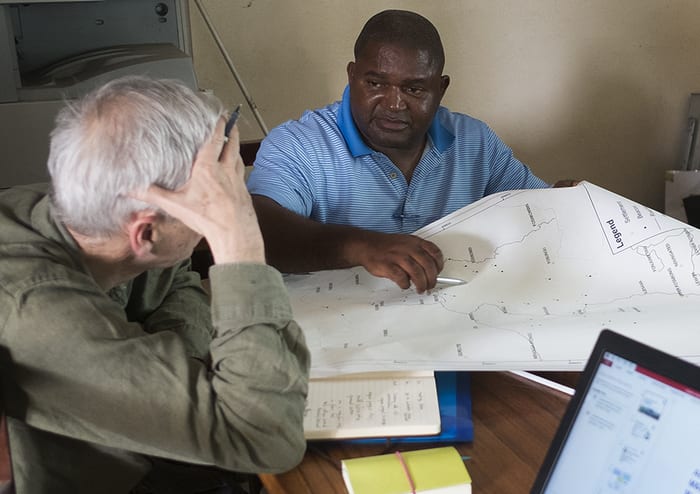 Regarding the launch of the CRGP here in Newcastle Mr. Daniels said: "We are thrilled to launch this exciting project here in Newcastle and could not think of a better place than the Great North Museum to host our charity ball. CRGP is about working with the local Cameroonian conservation group ERuDeF to save the most endangered of all the great apes in South West Cameroon. We are at the same time helping to preserve the rain forest in which it lives & supporting the local communities in the forest area. There is no conservation without community support."
Students of Newcastle University from the Biology and Public Relations departments have worked together from the campaign's conception, with biologists carrying out fundamental research into the dangers faced by the Cross River Gorilla and PR students generating key communication and business strategies for areas affected by illegal deforestation in Cameroon.
Throughout the night activities will include guest performances from Hannabiell & Midnight Blue and the Edinburgh University Swing Dance Society. We will also have a photography exhibition on the first floor of the Hancock from Paul Spillett, local Newcastle based photographer who travelled to Cameroon with CRGP in February 2017, which will feature landscapes as well as community journalistic photography. In addition, there will be a silent auction taking place with donors including SALOME Jewellery, fashion brand RIXO LONDON and international Cameroonian artist Boris Nzebo amongst many others.
Full details of ERuDeF can be found at www.erudef.org and CRGP at www.crossrivergorillaproject.co.uk
I Love Newcastle Magazine would love to hear your thoughts about the above post, so please feel free to share them in the comments box below.