Newcastle on Film: Ten times the North East had a starring role in the movies
It's no secret to us Geordies that we live in an absolutely stunning region. From the urban streetscapes of Newcastle itself to the region's rural idylls and stunning coastline, the North East's varied geography boasts a wonderful range of backdrops.
It shouldn't be too surprising then that a long line of filmmakers have been drawn to Newcastle and the North East region as a setting or shooting location for their films. In fact, hundreds of films and TV shows have been filmed in the North East over the years with big-name directors including Ken Loach, Mike Figgis and Roman Polanski taking inspiration from the region's rich heritage and scenery.
You probably already know of the more famous films set or filmed here like a certain gangster flick involving an iconic but now demolished local multi-storey car park. But did you know the North East also doubled as a barren, distant planet in a certain sci-fi film? Or that locations in Northumberland stood in for Nottingham in a not so historically accurate Robin Hood movie?
Read on to find out which other films Newcastle and the North East had a starring role in.
I, Daniel Blake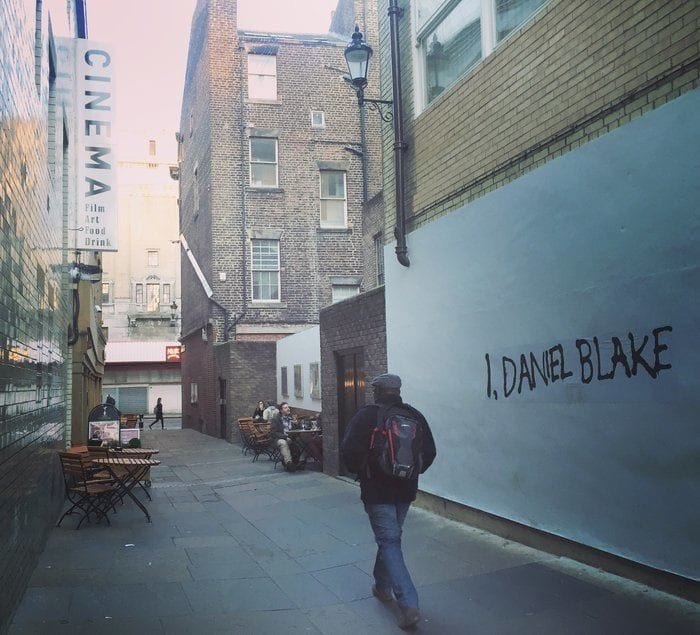 Critically acclaimed drama I, Daniel Blake tells the heart-breaking tale of its titular character – a man unable to work after a heart attack who finds himself at the mercy of the messed-up welfare system created by Tory austerity measures. Directed by 'king of the kitchen sink drama' Ken Loach, the film went on to win the prestigious Palme d'Or at Cannes Film Festival and a BAFTA for Best British Film.
Set and shot in Newcastle, I, Daniel Blake features tonnes of locations familiar to us locals including Grenville Terrace where Daniel Blake's flat is located, Newcastle City Library and Portland House which doubled as a job centre in the film.
Get Carter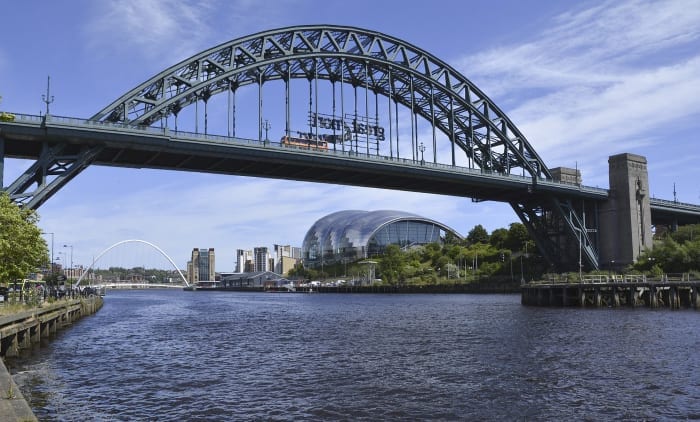 Gritty cult crime film Get Carter stars Michael Caine as London gangster Jack Carter who travels back to his hometown Newcastle to avenge his brother's death. Don't worry – Caine doesn't attempt a Geordie accent. Apparently he's been down south long enough for a cockney accent to take complete hold.
Filmed almost entirely on Tyneside, places like the Quayside and the High Level Bridge alongside Pink Lane and Newcastle Racecourse all show up in Get Carter. Its most iconic scene, however, takes place atop the now demolished multi-storey carpark at Trinity Square in Gateshead where Jack throws shady businessman Brumby (Bryan Mosley aka Corrie's Alf Roberts) to his death.
Stormy Monday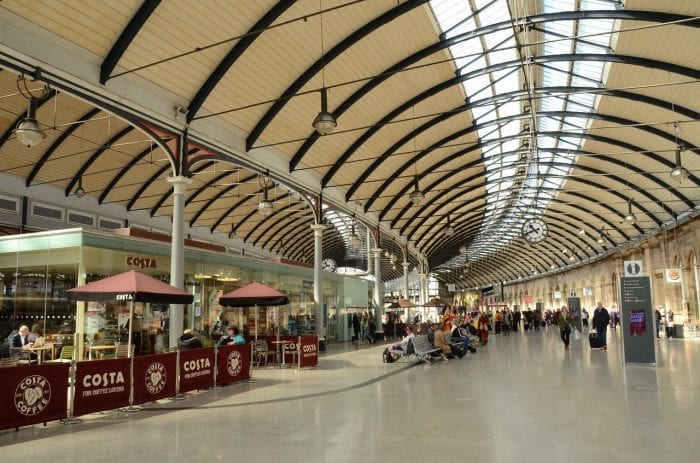 Carlisle-born director Mike Figgis spent most of his childhood living in Newcastle so it makes sense that his 1988 feature film debut Stormy Monday would be set here.
A beautifully shot, noir-inspired thriller, the film stars Sean Bean as a young man who gets a job working for a jazz club owner played by Sting. Actors Melanie Griffith and Tommy Lee Jones round off the cast as an American waitress and a corrupt Yankee businessman trying to take control of the Toon, respectively. As the action takes place entirely in Newcastle, tonnes of iconic local places make an appearance including the Tyne Bridge, Central Station and The Side.
Cul-de-Sac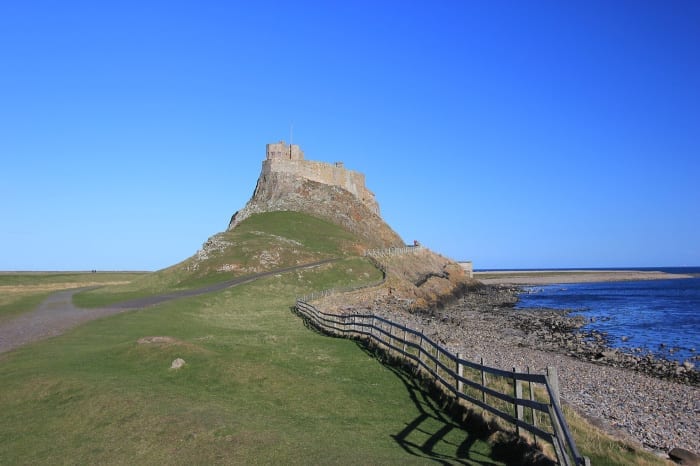 Northumberland's Holy Island is the perfect setting for director Roman Polanski's 1966 psychological thriller Cul-de-Sac. The darkly funny and very weird film tells the tale of a couple of gangsters (Lionel Stander and Jack MacGowran) who are on the lam and find themselves stranded on the island. After taking the eccentric couple (Donald Pleasance and Françoise Dorléac) living in Lindisfarne Castle hostage, things soon take a turn for the bat-crap crazy as island claustrophobia sets in.
According to Polanski, some stars got a little bit too 'Hollywood' while making the film with Stander having 20 pounds of pastrami flown in from New York and Dorléac arriving on set with 20 suitcases and an incontinent chihuahua in tow. Wonder what the locals made of that?
Payroll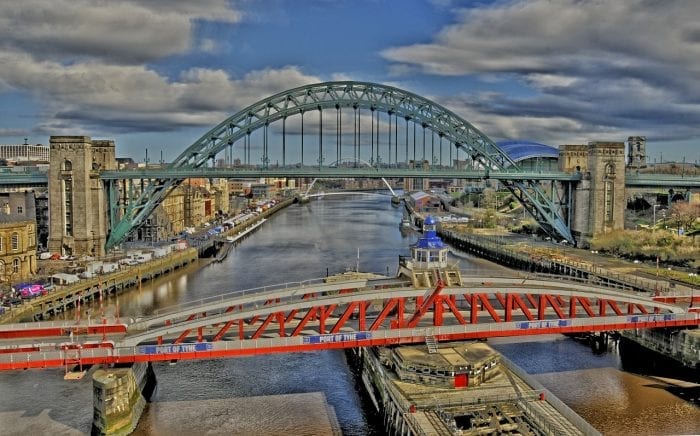 Newcastle-set 1961 crime thriller Payroll focuses on a group of robbers and a couple of femme fatales who descend into double-crossing and back-stabbing after a heist gone awry.
Plenty of familiar locales pop up from Grey's Monument and the old Odeon Cinema on Pilgrim Street to the Tyne, Redheugh and Swing bridges. Neighbouring places like Tynemouth and Seaton Sluice feature too, yet curiously there's nary a Geordie accent in earshot. Maybe it's because the book on which Payroll is based was originally set in Birmingham or perhaps the Geordie brogue was just too complicated for the cast to master. But if Michael Caine is allowed to get away with it, we'll have to give these guys a pass too.
Alien 3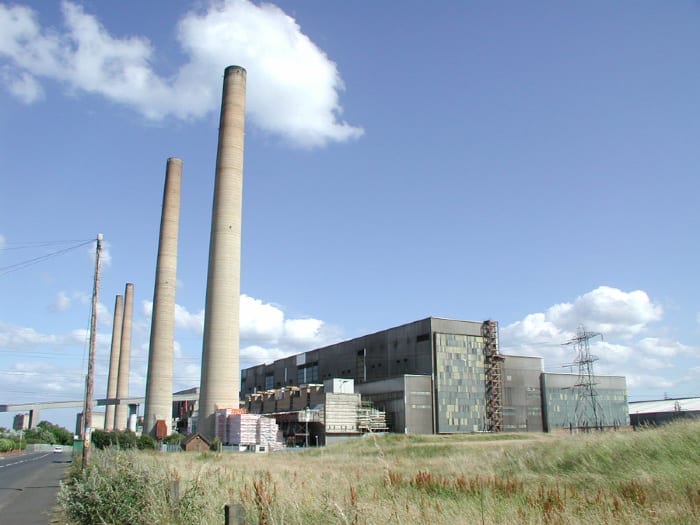 The third installation in the decade-spanning Alien franchise sees heroine Ripley (Sigourney Weaver) crash land on a planet named Fiorina 161 that's home to a foundry and an all-male penal colony. Naturally, Ripley has an alien embryo in tow which soon enough mutates into a full-grown, gooey Xenomorph that wreaks havoc and kills almost everyone it comes across.
The movie may have been mostly filmed on a soundstage at Pinewood Studios in Buckinghamshire but in certain shots it was actually the now demolished Blyth Power Station – alongside Seaham's Blast Beach – that stood in for the barren, windswept planet that Alien 3 was set on.
Purely Belter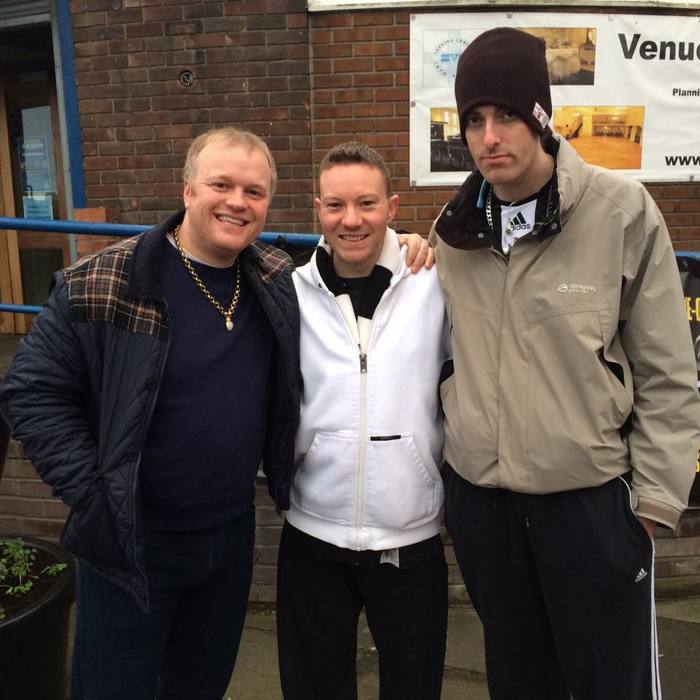 A gritty but feel-good film about two local lads who'll do anything to get their hands on a couple of Newcastle United season tickets, Purely Belter stars loads of familiar faces including Charlie Hardwick, Tim Healy and Kevin Whatley. There's even a cameo from local football hero Alan Shearer too.
The film's football focus means the hallowed ground that is St James' Park features prominently. Other iconic local spots make an appearance too including the Angel of the North, Dunston Staiths, Grainger Market and the Central Arcade. Some might even recognise the old Victorian toilets at the Bigg Market, although they closed in 2012 and are about to be turned into a quirky, subterranean bar.
Harry Potter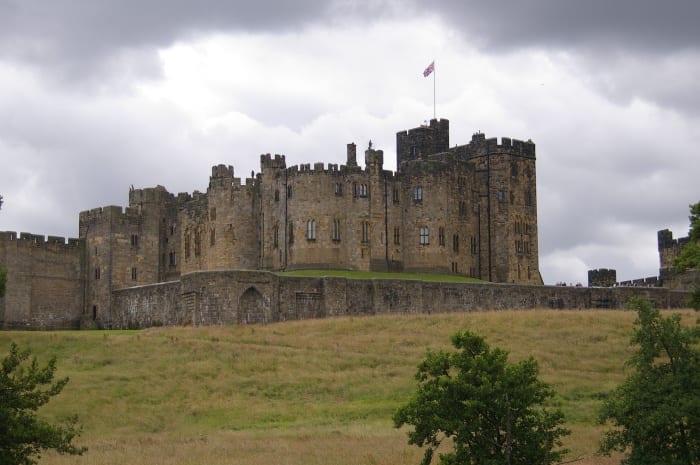 Sadly, Hogwarts School of Witchcraft and Wizardry isn't real but plan a visit to Northumberland's Alnwick Castle and you'll be about as close to the magic as you can get.
The medieval castle was used as the setting for certain Hogwarts scenes in the first two films in the series, Harry Potter and the Philosopher's Stone and Harry Potter and the Chamber of Secrets. The castle's Outer Bailey was the site of Harry's schooling in broomstick-flying and the rules of Quidditch while its Inner Bailey was where Harry and his BFF Ron Weasley crashed the Weasley family's flying Ford Anglia. Hardcore Harry Potter fans can even attend a free tour of Alnwick Castle that reveals all the Harry Potter shooting locations.
Goal!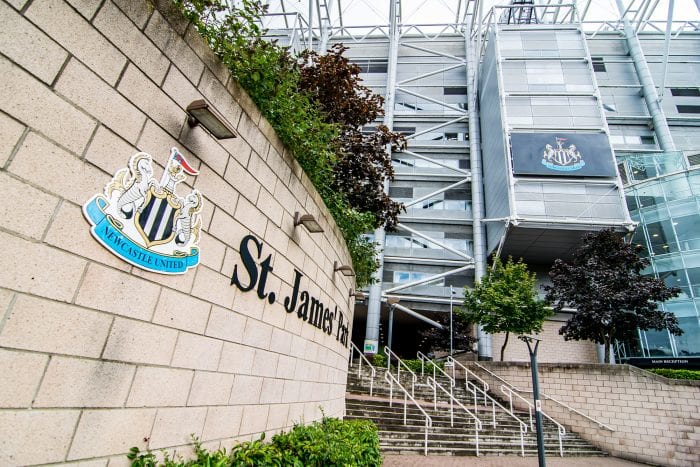 Named the greatest football film of all time by Sport Bible, sports drama Goal! was the first in a trilogy of films that tell the story of a young Mexican-American lad who travels to the UK in hopes of making it big as a footballer and gets signed by Newcastle United along the way.
Like Purely Belter before it, St James' Stadium features in lots of scenes alongside hundreds of local Newcastle supporters as extras. Tynemouth Longsands also features in a scene where the young footballer is training and there are some absolutely stunning aerial shots of the city that show off landmarks like the Tyne Bridge, the Sage and the Millennium Bridge.
Robin Hood: Prince of Thieves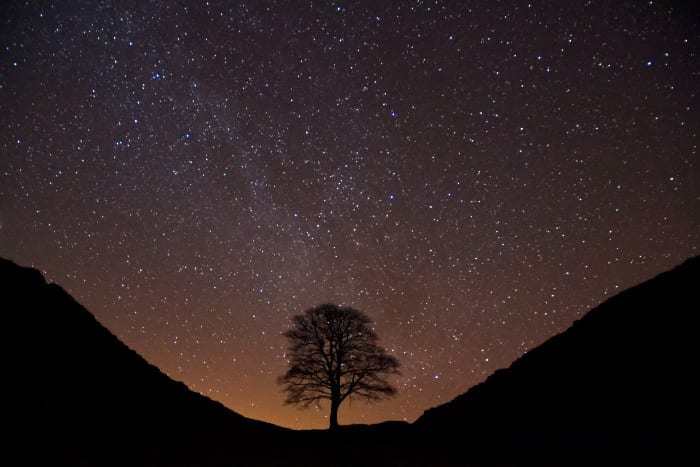 You might associate Robin Hood more with Sherwood Forest, but Prince of Thieves was filmed at virtually everywhere but Nottingham.
'Nottingham Castle' is actually a castle in France and other scenes were filmed in North Yorkshire, Wiltshire and Buckinghamshire and according to the film's logic, all of these distant locations are impossibly close together too. Mind, it's not the most accurate of films considering star Kevin Costner's Robin Hood speaks with an American accent so that's to be expected. A whole host of Northumberland locations also feature in Robin Hood: Prince of Thieves such as Hadrian's Wall and Sycamore Gap, Hulne Priory and Alnwick Castle.
I Love Newcastle Magazine would love to hear your thoughts about the above post, so please feel free to share them in the comments box below.