A new analysis of gym-related search trends during the lockdown reveals locations across the UK that are the most excited to return to the gym, and Newcastle Upon Tyne occupies the top of this ranking.
The charitable social enterprise Better analysed search trends for gym-related queries such as "when will gyms reopen" and "gym reopening" to discover where the most restless gym-goers live in the UK. The ranking considers the number of average monthly searches for these and similar gym-related queries during March and April, in relation to the population in each location.
Newcastle Upon Tyne has come out on top as the most gym-keen city in the UK with 3,950 average monthly queries, followed by Bedford and Bournemouth with 2,190 and 3,330, respectively. Places with the lowest number of gym enthusiasts are Newport with 200, Swansea with 560 and Cardiff with 1,590 average monthly searches.
The top 10 cities most eager to get their gym kit on and head to the treadmills are: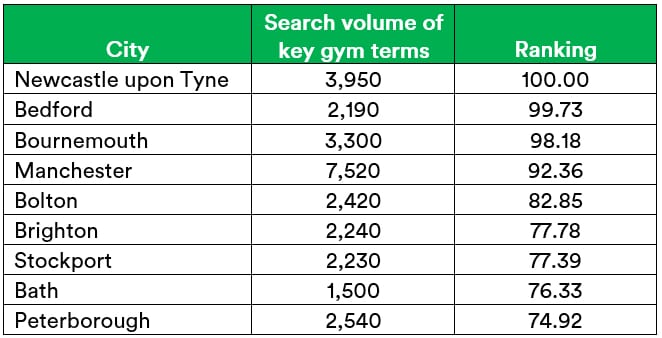 Better found that between February and April, there was 511% rise in people searching for "home gym" across the UK, highlighting the huge shift after gyms were shut due to covid-19, with many people seeking tips and inspiration for their alternative home workouts. Searches for "weight training at home" also saw a 238% rise, while those attempting to build their own makeshift gyms were reflected in a 247% rise in "garage gym" and a massive 650% rise in "gym dumbbells".
However, people's attention has now clearly been turned to the reopening of gyms, which could materialise in the next several months.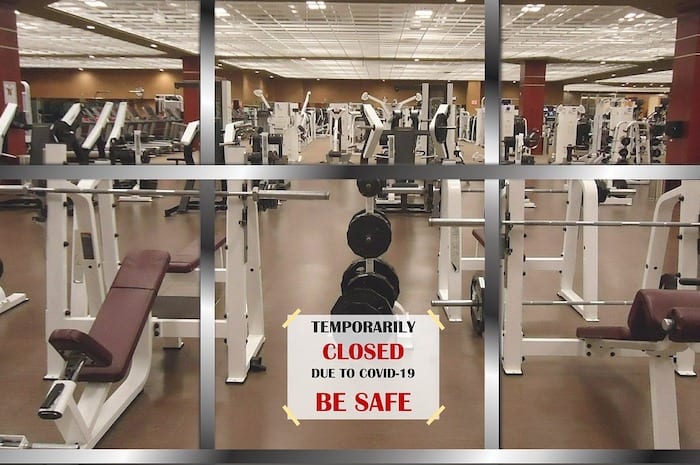 Better's National Head of Health & Fitness, Marco Coppola commented possibility of gyms reopening in a post-covid-19 world:
"Gyms will reopen when the Government advice is that it is safe and only where they can ensure a clean environment can be maintained with appropriate social distancing.
"It will be paramount to gain the trust of returning customers that the gym environment is safely social distanced and well-maintained. Operators list of considerations may include reducing capacity, extending cleaning rotas and offering bookable timed slots rather than 'walk ups'."
"Fortunately, Better has larger premises than other high street gym providers – including our leisure centres with sports halls which could potentially be re-purposed to take gym equipment and fitness classes."
I Love Newcastle Magazine would love to hear your thoughts about the above post, so please feel free to share them in the comments box below.