Newcastle's Christmas Village was the first of the city's seasonal pop-ups to open last Friday and will be spreading festive cheer around Times Square for the next two months.
The Christmas Village has transformed Times Square into a winter wonderland complete with twinkling lights, mulled wine, street foods and a party atmosphere.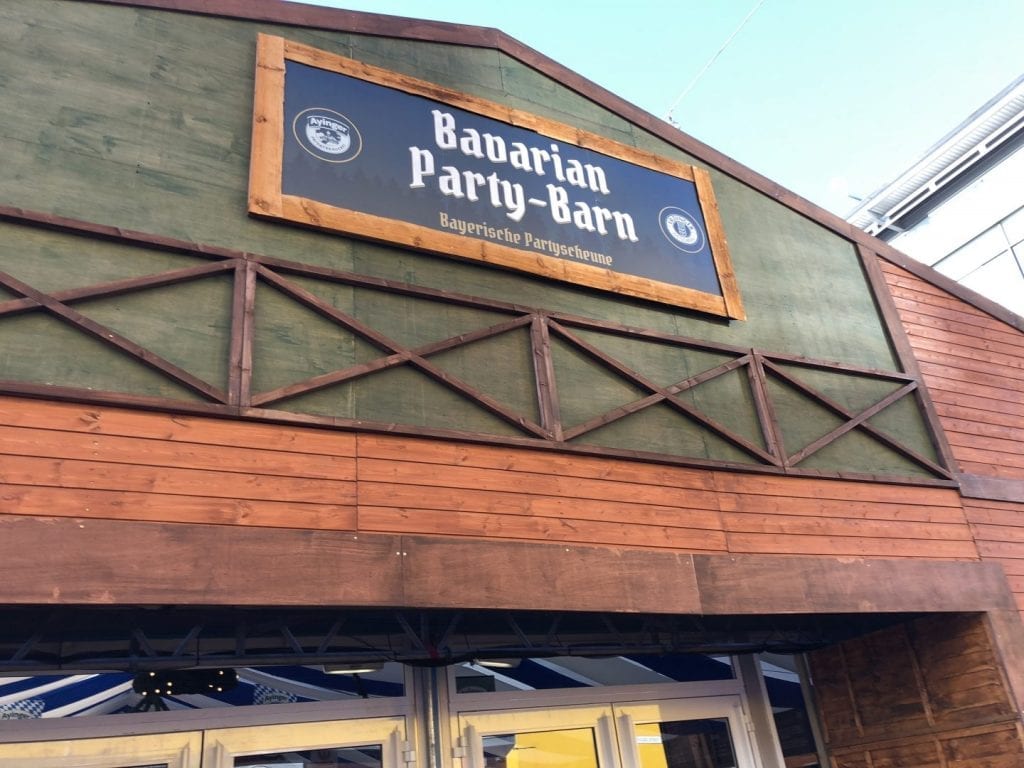 Drink and be merry
As you walk into the square from Central Station you're greeted by a huge Bavarian Beer Hall which boasts a wide range of wheat beers as well as live music and Oompah bands.
A little deeper into the Christmas Village and just in front of Skating @ Life, there's a Winter Log Cabin with roaring fires and live DJs, so you can warm up to some quality tunes after a whirl around the ice.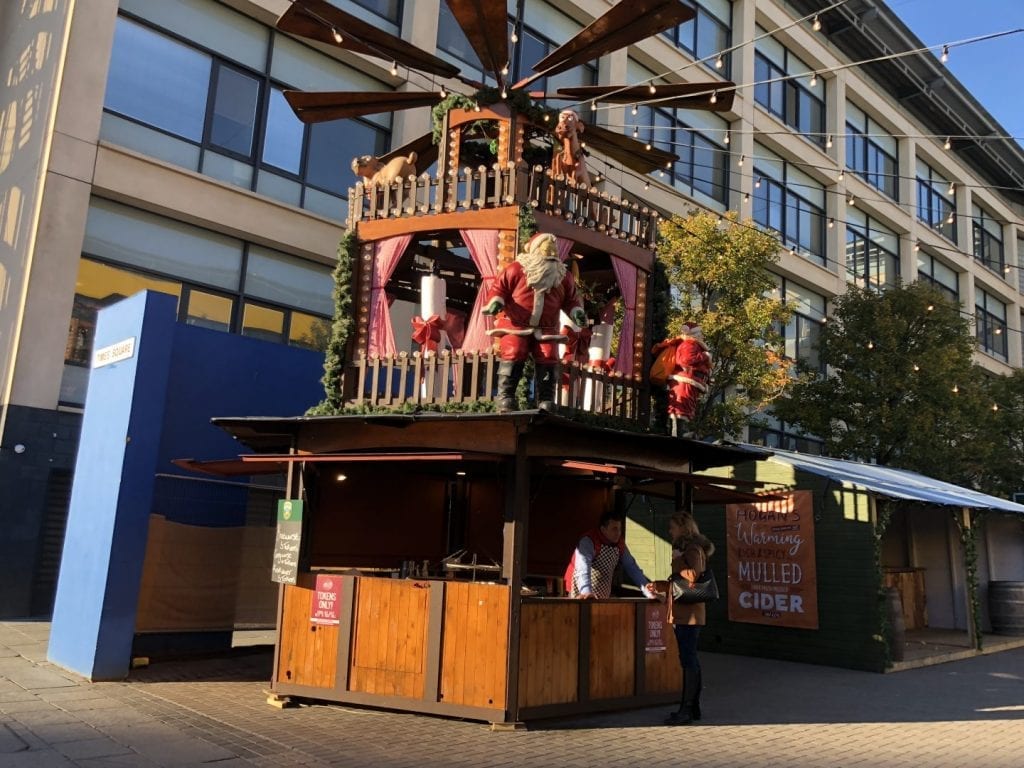 Get festively plump
There's also a variety of both traditional and quirkier street foods on offer, but you need to know that you can't pay for anything with cash, you have to buy tokens at a stall next to the beer hall.
An interesting structure that looks like a cross between a windmill and a Christmas-themed helicopter, is actually a sausage stall selling Bratwurst, Currywurst and Frankfurters for £5.
And right next door to it you can wash down the meaty treats with a traditional winter warmer, mulled wine or cider.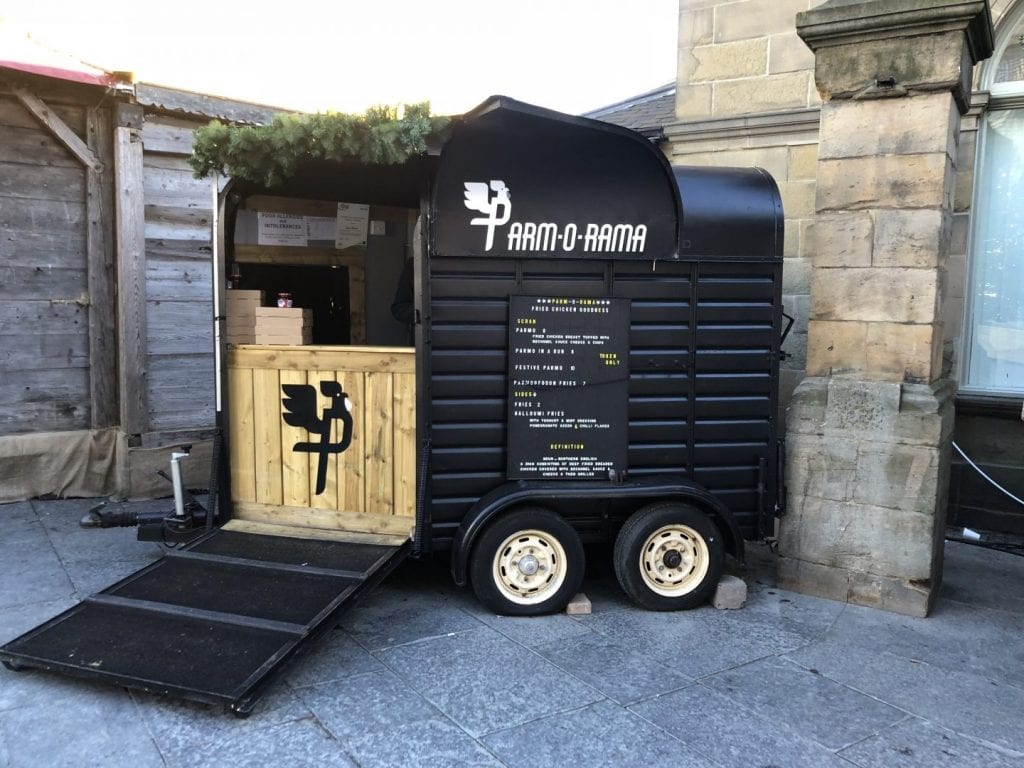 Seasonal street eats
Parm-o-rama are on hand with a variety of the fried chicken Boro' bellybusters. Priced from £6 to £10 the menu even includes a festive edition with brie, sage breadcrumbs, cranberry and comes with a pig-in-blanket on the side.
A selection of roast meats is on offer from the Carvery House, including Yorkshire pudding wraps for £7.
Or, for non meat-lovers, you can enjoy Halloumi chips and dips for £4.
Those with a sweet tooth can try crepes or waffles and lashings of Nutella from the Sweet Shop, and wash it all down with a hot chocolate with cream and a flake for £4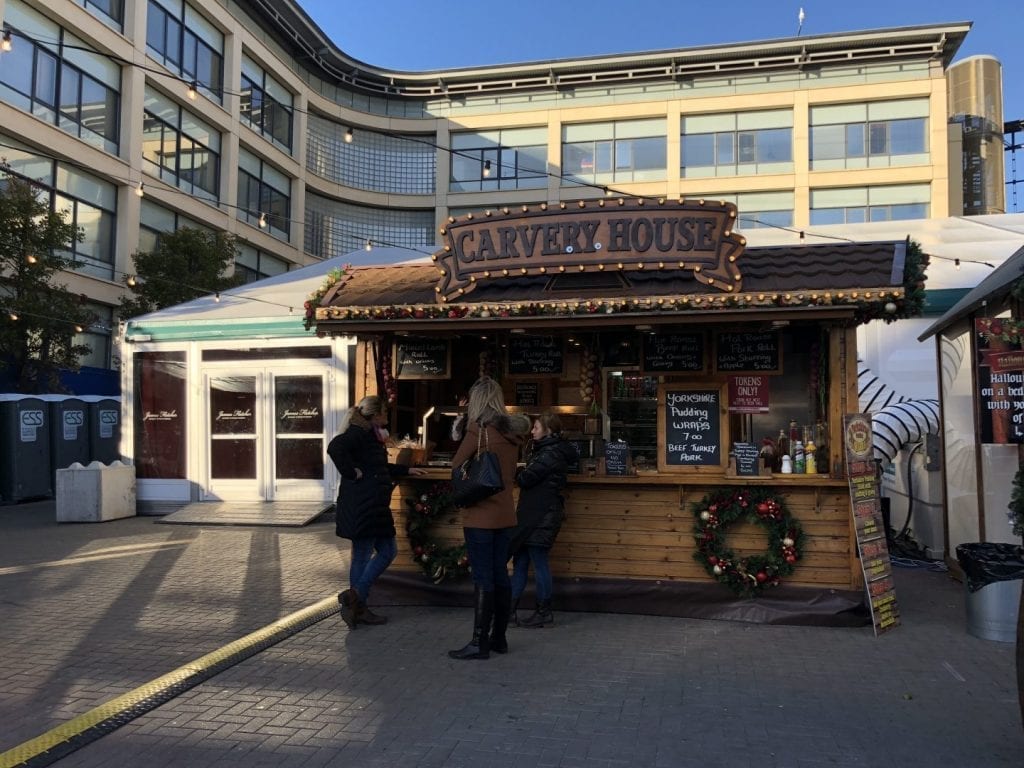 Christmas shopping
But its not all about eating and drinking, every Saturday and Sunday there will also be a winter crafts fair.
A variety of independent local traders will be selling Christmas gifts and you can even pick up a real Christmas tree.
But the proverbial icing on the Christmas cake is a full-size carousel (yes – big enough for the adults too!) arriving on the 20thof November – we're looking forward to a spin on that!
The Christmas Village is open every day from midday to midnight from Friday 9 November until Saturday 5 January 2019.
I Love Newcastle Magazine would love to hear your thoughts about the above post, so please feel free to share them in the comments box below.