Newcastle Theatre Royal's 2017/18 pantomime Peter Pan has set a new box office record as it hurtles through the million pound barrier whilst the current pantomime, Cinderella, still has a week left to run.
Produced by Qdos Entertainment, the world's biggest pantomime producer, Peter Pan will once again feature Newcastle panto legends Danny Adams in the title role, Clive Webb as Mr Smee and Chris Hayward as Mrs Smee in what promises to be a non-stop adventure that will have all the family hooked with its infectious comedy and spellbinding production.
Peter Pan went on sale in November 2016 and with more than 49,000 tickets sold almost 11 months ahead of its opening night it has surpassed the previous record set this time last year by the current pantomime Cinderella.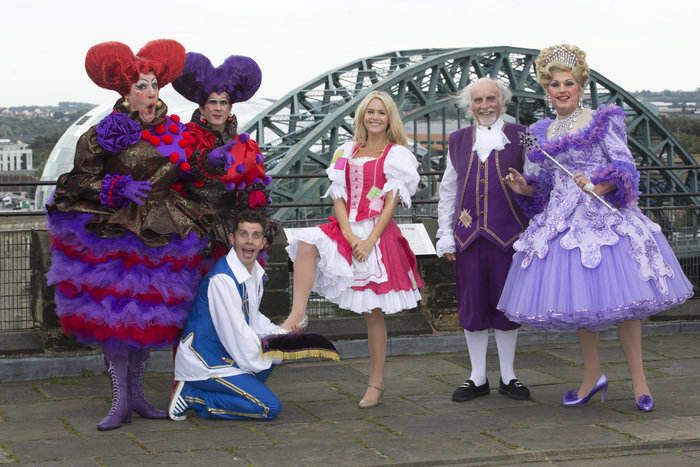 Theatre Royal pantomimes are widely thought to be among the fastest-selling in the UK, due to the winning combination of father and son team Clive and Danny – for whom Peter Pan will mark their thirteenth consecutive Theatre Royal panto appearance – and their hilarious slapstick routines, the special effects provided by The Twins FX alongside spectacular sets, chroeography and the sensational musical scores. This combination is brought together by Newcastle's own Michael Harrison, who co-writes, produces and directs the show.
Theatre Royal Chief Executive Philip Bernays said: "Sales have been rocketing since tickets for Peter Pan went on sale in November and this is the first time in our history that we have hit the million pound sales barrier for next year's panto whilst still having so many performances of the current show yet to go.
"After every performance we have seen people race from the auditorium to the box office as audiences look to immediately snap up their seats for the following year which is testimony to the fantastic experience and enjoyment for all the family that the Theatre Royal pantomime offers."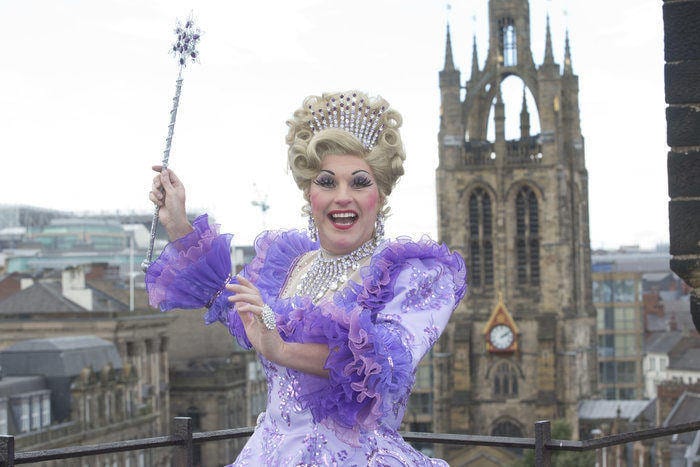 He added: "This year's production of Cinderella has been another huge success in a long line of what have been extremely popular pantomimes at the theatre which keep audiences coming back for more year on year. It's thanks to a superb cast, incredible staging, expert behind-the-scenes team and the talent of top West End producer Michael Harrison that we can keep delivering what is considered not only the biggest panto in the region but one of the best festive spectaculars anywhere in the country. We can't wait to see the reaction to Peter Pan – every year the panto just gets better and better and this will be one trip to Neverland that nobody will want to miss."
Director and Producer Michael Harrison said "The early success of Peter Pan is a testament to the fondness the Theatre Royal pantomime is held in by local people, and the popularity of Danny, Clive and Chris who have become true Newcastle panto institutions. We're already working to make the first production of Peter Pan at the Theatre Royal for over a decade a truly spectacular show for all the family."
Cinderella runs until Sunday 15 Jan 17 with a handful of seats available for the remaining performances. Tickets are now on sale for the 2017/18 pantomime Peter Pan which plays Tue 28 Nov 17 – Sun 21 Jan 18 and early booking is advisable as they are selling fast; prices from £13.00 and tickets can be purchased from the Theatre Royal Box Office on 08448 11 21 21 (calls cost 7ppm plus your phone company's access charge) or book online at: www.theatreroyal.co.uk.
I Love Newcastle Magazine would love to hear your thoughts about the above post, so please feel free to share them in the comments box below.