Each year since 2014, the people of Newcastle and Gateshead have chosen four famous Geordies to be honoured on the Quayside 'Walk of Fame'.
Stretching from BALTIC at one side of the Millennium Bridge to Sandgate on the other by way of the Swing Bridge, the Walk of Fame is defined by 33 bronze plaques set into the pavement.
The trail, which was opened by Lady Elsie Robson, wife of the late Sir Bobby Robson, sees Tyneside legends including Alan Shearer and Sir Bobby Robson alongside local heroes including Blakelaw's Doreen 'Granny' Jardine and People's Kitchen founder Alison Kay.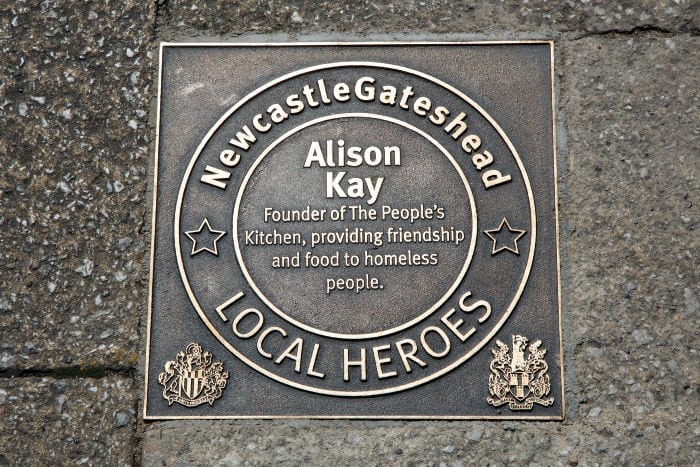 Sting, Stephen Miller, and Kathryn Tickell share space with Jackie Milburn, Winifred Laver, and Cardinal Basil Hume on the Quayside Walk of Fame.
It is now time to choose new names.
The main criteria for the nomination is that the heroes need to have inspired local people with their achievements, and be recognised at a national or international level over the past 60 years.
They could be from the world of sport, the arts, academia or business.
Newcastle City Council cabinet member for communities Cllr Habib Rahman said: "Local Heroes celebrates the best of us, on our beautiful Quayside.
"Tyneside is a place of people who pull together, who support each other, a place where we like to see each other do well.
"The Newcastle and Gateshead Quayside Walk of Fame honour those who have contributed so much to our region."
Last year's local heroes were former director of the Tyne and Wear Racial Equality Council Dr Hari Shukla CBE, author and television presenter Dr Miriam Stoppard, founder of Daft as a Brush Cancer Patient Care Brian Burnie, and suffragette and former Newcastle City Councillor Connie Lewcock OBE.
In 2017, the winners were Auf Wiedersehen, Pet star Tim Healy, ACDC frontman Brian Johnson, TV historian John Grundy and the late Mike Neville MBE.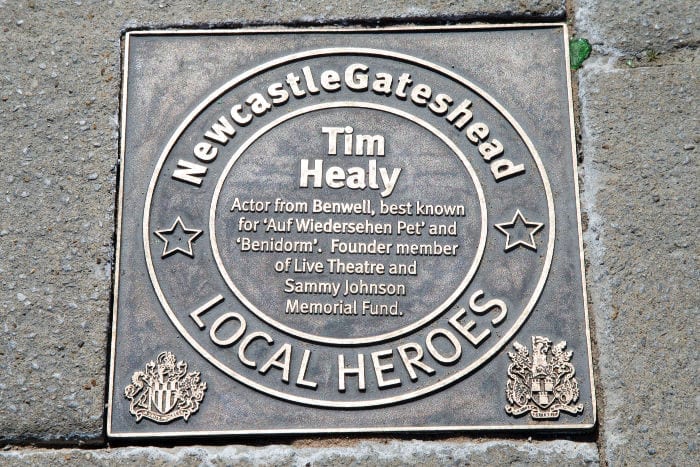 NewcastleGateshead Initiative chief executive Sarah Stewart: "The region is home to so many inspiring people and the Local Heroes trail on our iconic Quayside is a perfect way for us to honour them.
"From sportsmen, such as Alan Shearer and Stephen Miller, and entertainers like Sting and Brendan Healy, through to scientists Professor Peter Higgs and Sir John Burn, our Local Heroes have made incredible contributions to the North East, as well as further afield.
"It's great that the public can get involved and nominate those people who they think deserve a place on the trail and I'm looking forward to seeing the new names for this year."
https://www.facebook.com/NewcastleCityCouncil/videos/213855956132248/
NewcastleGateshead Local Heroes is managed jointly by Newcastle City Council, Gateshead Council, and the NewcastleGateshead Initiative.
Past winners said the North East community was their inspiration.
Champion Paralympian athlete Stephen Miller said: "People here are friendly and supportive of each other. There's a real sense of community, support and togetherness and that is what makes Newcastle and Gateshead so special and such a really great place to live."
https://www.facebook.com/NewcastleCityCouncil/videos/394729154626453/
Community champion Doreen 'Granny' Jardine, of Blakelaw in Newcastle, said: "A good sense of community it can make a real difference to people's lives.
"It's all about being able to help people.
"If you see an old person passing in the street, never be frightened to say hi there; hello. Perhaps that person has not spoken to someone all day and you saying hello could mean an awful lot."
All you have to do is contact Newcastle City Council with your suggestions – and we've made it easy.
You can either Tweet or Facebook message Newcastle City Council using the hashtag #localheroes, email David Hepworth at Newcastle Libraries on david.hepworth@newcastle.gov.uk , or use this link
Nominations close on March 1.
Previous nominees include:
Alan Robson
Radio Personaility
Billie Armstrong
Boxing coach
Billy Fane
Actor
Billy Mitchell
Singer – Pitmens' Poets
Bobby Thompson
Comedian
Brian Johnson
ACDC
Byron Eric Dawson
Artist
Charlie Hunnam
Byker Grove – now major Hollywood
Cheryl Tweedy
Singer
Chris Ryan
Writer & Presenter – Bravo Two Zero – From Rowlands Gill
Dave johns
Actor and Comedian – North east circuit, I Daniel Blake
Dixon Scott
Tyneside Cinema Founder
Ellen Wilkinson 1891-1947
Jarrow MP and Minstry of Education
Eric Burdon
Animal's Singer
Fabulous Flournoy
Newcastle Eagles Basketball
Jack Charlton
Footballer
Jade Thirlwall
Singer. Little Mix
Jimmy nail
Singer and actor
John Grundy

Local

Historian and Writer
John Henry Mann
Northumberland Football Referee for 53 years
Kate Farnell MBE
Set up Butterfly Cancer Charity – Rowlands Gill
Mike McLeod
Elswick Harriers, won first two GNRs
Paddy McAloon
Singer – Prefab Sprout
Pam Royle
TV Presenter
Peter Brennan
City Hall Manager and
Prof Roy Taylor
Newcastle Diabeates Researcher
Prof. Robin Sengupta
Famous Neurosurgeon, Newcastle
Rashida Davison
Founder and Director of The Globe Gallery.
Robert Westall
English author, teacher and journalist best known for his children's fiction
Ronnie Sammie Johnson
TV actor – inspired Sunday for Sammy
Rowan Atkinson
Newcastle University – from Durham
Steve Cram
Track and field athlete
Terry Laybourne
Chef restaurateur, 21 Group
Tim Healy
Actor
Tish Murtha
Photographer
Wendy Smith
80s Singer and Sage Gateshead Learning & Particpation
Brian Roycroft CBE
Newcastle Social Services
Lord (Jeremy) Beecham
Newcastle Politican
Ray Laidlaw
Lindisfarne
Flora Robson
Actor
Mike Neville
TV Presenter
Alun Armstrong
North East Actor
I Love Newcastle Magazine would love to hear your thoughts about the above post, so please feel free to share them in the comments box below.