San Lorenzo Italian restaurants have officially opened their new location
in Gosforth after a full renovation of the high street venue.
Complete with an authentic pizza oven, modern interiors and a cosy
layout, the restaurant is in close proximity to eateries Pizza Express
and Adrianos, throwing down the gauntlet for best Italian style cuisine.
The Gosforth location marks the second restaurant of the same name
(following San Lorenzo Washington) and the fourth venue under the
management of the Blackbird team. Relaunching after almost three years,
diners can expect a fully refurbished venue and an exciting menu.
San Lorenzo's group operations manager Stuart Young says, "It has already
become a base for many of the original customers and we've been able to
welcome back some of our old regulars to the venue".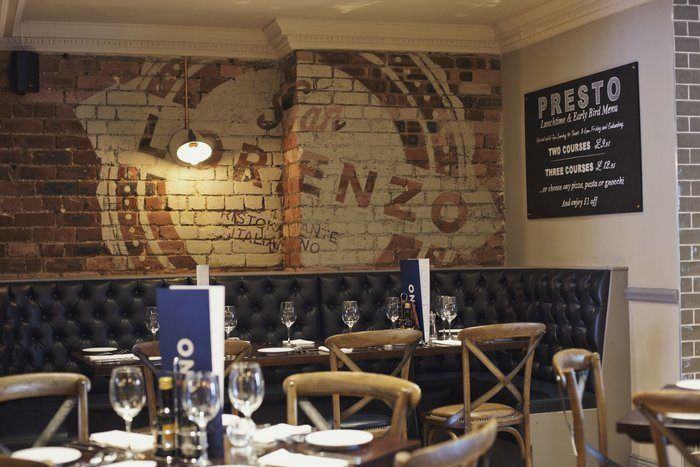 On a rainy Sunday evening, the cosy atmosphere of San Lorenzo was
welcome. We were greeted and shown to our table before looking over their
selection. The design of San Lorenzo's food menu is neatly organised in
columns, with dishes headed in Italian and English descriptions below. As
promised, the tagline "all our pizzas are stone baked in a traditional
Italian pizza oven" underscored their speciality dishes. Prices for the
evening menu are mid to high, but several deals are offered for daytime
diners.
An impressive range of starters, mains and sides is on offer, with ample
poultry, meat, seafood and vegetarian options to choose from. I chose the
Arancini al Funghi to start and the Granchio with penne pasta as my main,
whereas my dining partner Ellie opted for the Calamari Fritti followed by
the Marinara pizza. After the mains, we had the dessert options of
Tiramisu and Panacotta.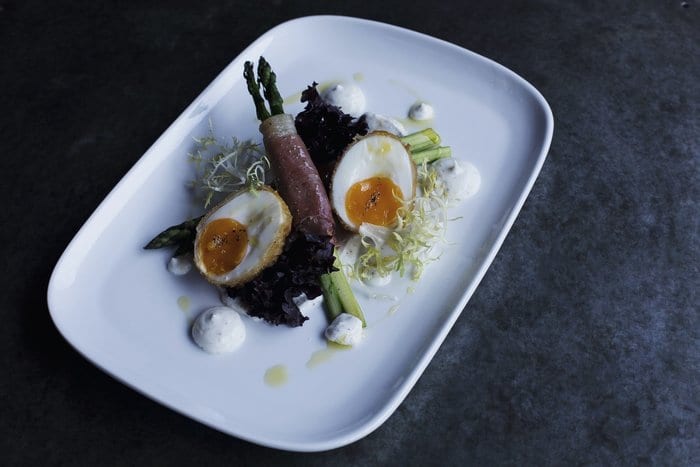 "Personal touch" is a quality that the service at San Lorenzo has in
abundance. All of the staff that we met were equal parts conversational
and professional, which made our stay relaxing for the duration. This was
reflected in the upbeat atmosphere, as I even overheard conversations
about how the venue has improved since the relaunch.
With respect to clientele, the groups dining at San Lorenzo were mixed
between adults and seniors but parties of young adults were present as
well. San Lorenzo's manager did an outstanding job of engaging diners
between meals, creating a sense of community I've rarely felt in other
establishments.
Our food arrived in good time, beginning with the arancini and calamari.
My arancini had a delicious even coat, with the mushroom taking centre
stage complimented by savoury mozzarella and sweet tomato arrabiata
sauce. The calamari was presented in a quirky metal fryer, served with a
mild lemon and garlic aioli. With bold presentation comes an expectancy
for taste, and happily this was met, with the tang of paprika on crisp
batter ensuring the frier was emptied fast.
Next came our mains of granchio with penne and marinara pizza, as we
sampled San Lorenzo's seafood choices. My main was portioned well, with
more than enough crab to compliment the pasta, whereas the deep fried
capers added savoury quality to the dish. The marinara pizza had an
excellent array of toppings (prawns, mussels, lemon mascarpone), with the
mussels giving plenty of flavour. Its stone baked base was crisp and well
cooked, but could have had more substance to support the toppings.
Finally, our desserts arrived to round out our stay at San Lorenzo. Their
dessert menu boasts the tiramisu as "our version of the classic", so I
couldn't resist choosing it. Presented with plenty of grated chocolate
and a caramelised garnish, its sponge held enough coffee to please any
fans of the dish. The panacotta left me pondering the viability of
ordering extra portions, with light passion fruit flavours in the
panacotta and sorbet providing a great end to our meal.
All in all, I was largely contented with the food and great atmosphere at
San Lorenzo Gosforth. The service offered by their team should be
applauded and recognised as a benchmark, with their menus offering food
for thought even for the most seasoned Italian lover. An excellent venue
and a welcome addition to Gosforth High Street.
RATING
4.5 out of 5
LOCATION
121-123 High St, Newcastle upon Tyne NE3 1HA
OPENING HOURS
Monday – Saturday
12 -10pm
Sunday
12–9pm
CONTACT
Tel: 0191 213 0399
Web: http://sanlorenzorestaurant.com
Facebook: https://www.facebook.com/sanlorenzogosforth/
I Love Newcastle Magazine would love to hear your thoughts about the above post, so please feel free to share them in the comments box below.